Topic: Toyota Camry
Washington, D.C. – The National Highway Traffic Safety Administration (NHTSA) reports that Toyota Motor Engineering & Manufacturing (Toyota) recalled certain 2018-2019 4Runner, Highlander, Camry, Land Cruiser, Sequoia, Sienna, Tacoma and Tundra, and Lexus RC 300, RC 350, GS 350, GX 460, IS 300, LC 500, LS 500, LX 570, RX 350L, and 2019 Toyota Avalon and Corolla, and certain Lexus NX 300, and ES 350 vehicles on January 13th, 2020.
On March 19th, 2020, Toyota expanded the recall to include 2015 Lexus GS350 vehicles. The low-pressure fuel pump inside the fuel tank may fail.
«Read the rest of this article»

Clarksville, TN – On Wednesday, May 1st, 2019 around 4:40pm, Clarksville Police report a Buick driven by a 80 year old was pulling onto the Dodge's Store parking at 1504 Fort Campbell Boulevard and, for an unknown reason, accelerated.
She swerved to avoid hitting the building but then hit an unoccupied Toyota Camry being refueled at the gas pumps. The Camry struck the woman that was refueling the car.
«Read the rest of this article»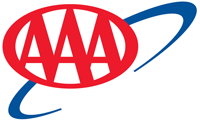 Washington, D.C. – New vehicle infotainment systems take drivers' eyes and attention off the road and hands off the wheel for potentially dangerous periods of time, according to new research from the AAA Foundation for Traffic Safety.
Drivers using in-vehicle technologies like voice-based and touch screen features were visually and mentally distracted for more than 40 seconds when completing tasks like programming navigation or sending a text message.
«Read the rest of this article»

Clarksville, TN – On Monday, January 2nd, 2017 at about 11:30pm, the Clarksville Police Department says two male Clarksville residents reported a shooting incident on Needmore Road near Elkmont Drive.
They reportedly 'brake-checked' another driver who was following their white Toyota Camry too closely. The other driver allegedly then passed them on the left, whereupon two gunshots were fired. Clarksville Police photographed what appeared to be two bullet holes in the Camry.
«Read the rest of this article»

Clarksville, TN – Investigators with the Montgomery County Sheriff's Office (MCSO) have made an arrest and recovered over $50,000 in stolen property and guns.
Patrick Richard Kraniak, 19, was arrested on June 21st, 2016 in connection with an aggravated burglary in the 3500 block of Vickers Road and two aggravated burglaries in the 3700 block of Tarsus Road.
The aggravated burglary on Vickers Road occurred on March 16th, 2016. Seven rifles and shotguns, a gun case, small safe, construction materials, $2000 in cash, and a 2006 Toyota Camry were stolen from the residence.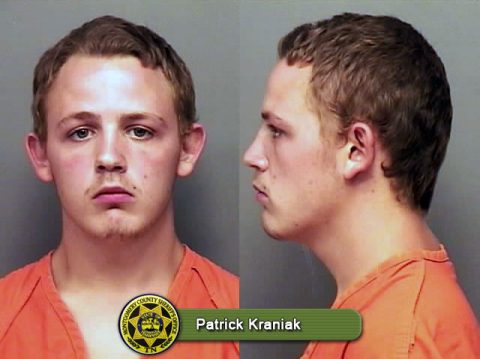 «Read the rest of this article»

Yonkers, NY – Seven new vehicles made Consumer Reports' 2016 Annual Top Picks list—the Mazda MX-5 Miata, Kia Sorento, Toyota Sienna, Toyota Camry, Lexus RX, Honda Fit, and Ford F-150 — in each of their respective categories.
The redesigned Ford F-150 was named best Pickup Truck, thanks in part to its fuel economy, quiet and spacious cabin, and much-improved infotainment system. It's Ford's first win in the category since 1999 and its first overall Top Pick honor since 2012.
«Read the rest of this article»
Poor Credit May Raise Premiums Higher Than a Drunk Driving Conviction

Yonkers, NY – The amounts drivers pay for their car insurance premiums are based on confounding algorithms that increasingly have more to do with socioeconomic factors than driving habits, according to extensive research conducted by Consumer Reports.
The organization, w­hich believes that knowledge about the going rate of any product or service is a fundamental consumer right, has released the findings of a two-year, in-depth car insurance investigation. The report analyzed more than 2 billion price quotes for sample drivers that were obtained in August and November 2014 from more than 700 companies across all 33,419 general U.S. ZIP codes. «Read the rest of this article»

Clarksville, TN – Yesterday, January 19th, 2014 at 11:13pm, the Clarksville Police Department responded to a traffic collision on Madison Street near Alfred Drive.
A 2001 Chrysler Town & Country driven by 32-year-old Jamie L. Drenth crossed the center lane and entered the east bound lane striking a 2002 Toyota Camry. The Toyota was struck head on sending all occupants to the hospital.
The driver of the Toyota, 24-year-old Wesley Waterston is in critical condition.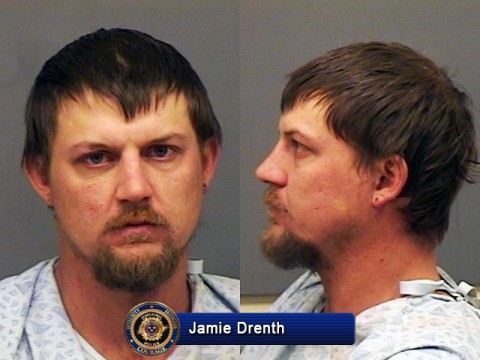 «Read the rest of this article»
Jeep Wrangler Unlimited, Fiat 500L, Mercedes-Benz S500 ranked lowest

Yonkers, NY – The Toyota Camry Hybrid is the best overall value for the automotive dollar according to Consumer Reports' 2014 Annual New-Car Value Rankings.
Consumer Reports calculated that the Camry Hybrid earned the highest value score of 2.01, which indicates consumer dollars go about twice as far with this car than they do with the average-value car.
«Read the rest of this article»

Clarksville, TN – Early this morning, September 16th, 2014, at 1:17am, the Clarksville Police Department responded to a Robbery at the Exxon Gas Station on Hwy 76.
The store clerk stated that an unknown white male wearing a gray hoodie and black gym shorts came in the store, attempted to purchase a drink, and then pulled out a small knife and demanded all the money in the register.
«Read the rest of this article»