Topic: U.S. Postal Service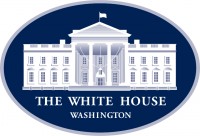 Washington, D.C. – Thanks to Operation Warp Speed, "the entire process for delivering a safe and effective vaccine—to be assessed by FDA's apolitical scientific experts just as any other vaccine would be—is underway and on track," HHS Secretary Alex Azar writes in USA Today.

"We are immensely encouraged by the progress so far, and hope to celebrate the successful delivery of a safe and effective vaccine in large quantities in the months to come."
«Read the rest of this article»
Site Provides Information for Election Officials, Voters Choosing to Use U.S. Mail to Vote

Washington, D.C. – As part of its ongoing effort to ensure that voters and election officials have the information they need to successfully use the U.S. Mail to vote in the November general elections, the U.S. Postal Service has launched a new Election Mail website.
The website, which provides clear and concise information about voting by mail, is available 24/7 by going to: usps.com/votinginfo.
«Read the rest of this article»

Washington, D.C. – "The U.S. Postal Service (USPS) greatly appreciates the efforts of the U.S. House of Representatives to assist us.
We look forward to continuing to work with Congress on more meaningful reform that will ensure our long-term health, and we remain a vital part of our nation's critical infrastructure.
«Read the rest of this article»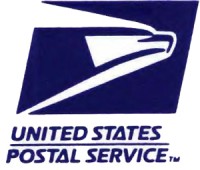 Washington, D.C. – The U.S. Postal Service (USPS) has released its newest Forever stamps, honoring the wholesome beauty of American produce, captured in still lifes. The Fruits & Vegetables stamps were dedicated in a virtual ceremony and are now being sold at Post Office locations nationwide and online at usps.com/fruits&vegetables.
"These Forever stamps will add elegance to any correspondence," said dedicating official Isaac Cronkhite, USPS chief human resources officer and executive vice president. "The artwork is beautiful and there is a nice variety of fruits and vegetables featured on the stamps, including some of my favorites, like strawberries and heirloom tomatoes."
«Read the rest of this article»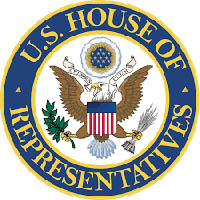 Washington, D.C. – Today, Tuesday, March 24th, 2020, Representative Mark Green blasted Speaker of the House Nancy Pelosi (D.-Calif.) for using the coronavirus (COVID-19) crisis as an excuse to ram a radical leftist agenda through Congress by tying it to much-needed aid for American families and small businesses.
Representative Green said, "Pelosi and the House Democrats are shamelessly abusing this crisis to remake America in the image of their socialist agenda, knowing full well they failed with impeachment to stifle the voice of the American people."
«Read the rest of this article»

Nashville, TN – As the dog days of summer approach, the Tennessee Department of Commerce and Insurance (TDCI) and the United States Postal Service remind Tennessee homeowners that leash laws can be a homeowner's best friend when it comes to preventing costly dog bite insurance claims this year.
For 2016, the Insurance Information Institute and State Farm estimate that dog bites in Tennessee topped more than 300 claims with $9.4 million paid out. Nationwide, dog bites and other dog-related injuries accounted for more than one-third of all homeowners liability claim dollars paid out in 2016, costing in excess of $600 million.
«Read the rest of this article»
NASA Headquarters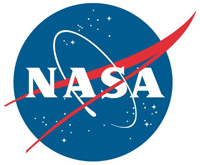 Washington, D.C. – The U.S. Postal Service has previewed the New Year's series of stamps highlighting NASA's Planetary Science program, including a do-over of a famous Pluto stamp commemorating the NASA New Horizons' historic 2015 flyby.
The Postal Service on Wednesday released a preview of its new 2016 stamps, which include an image of Pluto and the New Horizons spacecraft, eight new colorful Forever stamps of NASA images of solar system planets, a Global Forever stamp dedicated to Earth's moon as well as another postal treat for space fans: a tribute to 50 years of Star Trek.
«Read the rest of this article»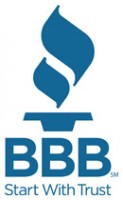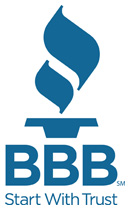 Nashville, TN – In today's society, almost anyone could be sued at any point in time, and that's what makes a malicious malware scam so effective. Better Business Bureau (BBB) warns business and consumers to watch out for fake emails that summons you for a court appearance. If you've received an email stating that you are supposed to appear to court, delete it immediately.
Some scams pop up repeatedly, each time with a different twist. How do you know the summons is a fake? Courts don't send summons via email. Legitimate court appearance notices are routinely delivered via the U.S. Postal Service, Sheriffs Department or by a process server, never by e-mail or phone calls from someone identifying them self as a court official.
«Read the rest of this article»
Urges Congress to Pass Comprehensive Postal Legislation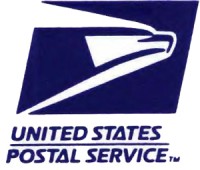 Washington, D.C. – The U.S. Postal Service ended the second quarter of its 2014 fiscal year (January 1st, 2014 – March 31st, 2014) with a net loss of $1.9 billion. This marks the 20th of the last 22 quarters it has sustained a loss.
"The Postal Service is working diligently to improve its finances by streamlining our network to improve efficiency, reduce operating costs and increase revenue, which was up $379 million over the same period last year — the third straight quarter of revenue increase," said Postmaster General and Chief Executive Officer Patrick Donahoe. «Read the rest of this article»
By Elizabeth M. Collins, Soldiers Live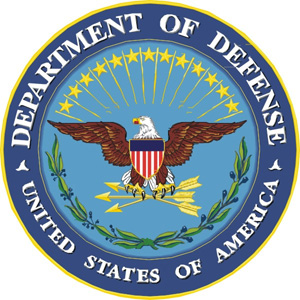 Washington, DC – The year was 1968. It was a year of war, of protests, of death.
It was the year Martin Luther King Jr. and Robert F. Kennedy were both assassinated. It was also the year the Vietnam War exploded into new levels of violence. And as troops poured into 'Nam and more and more young men died — 1968 was the deadliest year of the Vietnam War — Americans watched it all from their living rooms with anger and disgust. The protest movement gained traction. Protesters spit on returning Soldiers, called them rapists and baby killers. In fact, the U.S. agreed to begin peace talks in Paris that year, due in part to the dwindling support at home.
It was also the year Santiago Erevia became a Soldier.
«Read the rest of this article»