Topic: UFC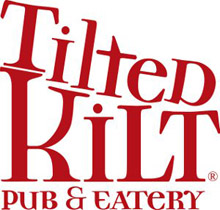 Clarksville TN – The Nashville Chive Chapter will "Party for a Purpose" as they hold another unofficial meetup at Clarksville's Tilted Kilt Pub and Eatery this Saturday September 27th from 5:00pm to close. The theme of the party is "Save Second Base" to benefit Susan G. Komen.
The event is presented by Budweiser of Clarksville, and additional sponsors are Love Blood Ink Tattoo, Sapphire Vapor, The Joe Padula Show, and Clarksville Online.
«Read the rest of this article»
Clarksville, TN – Clarksville MMA gym, SSF Submission Academy, is competing in the nationally televised series, Fighters Source World Challenge.
Known in the competition as the Nashville SSF Renegades they traveled to Syracuse, NY on April 26th to take on New York's best amateur MMA Fighters for the nationally televised series.
«Read the rest of this article»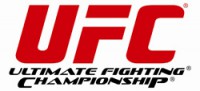 Fort Campbell, KY –  Fort Campbell's Warrior Resiliency and Recovery Center and National Intrepid Center of Excellence satellite, Intrepid Spirit, director Dr. Bret Logan welcomed four guest Ultimate Fighting Championship fighters November 4th to his traumatic brain injury treatment center.
The UFC guest fighters are visiting Fort Campbell before the "Fight for the Troops" event Wednesday night.
«Read the rest of this article»

Clarksville, TN – Slowly making a name for itself, Clarksville's own SSF Submission Academy is building a dynasty.  In just over five years, SSF has managed to take fighters to the UFC several times as well as BoDog, Strikeforce, M-1, Sengoku and more.  SSF has in the past couple of months, signed multi-fight deals for Nate Landwehr, and Matt Pellino.  Nate's fights with the XFC will air on AXStv and Matt's will be on pay per view with Asia's largest MMA promotion, OncFC.
«Read the rest of this article»
Clarksville, TN – Last month marked the five-year anniversary of the SSF Submission Academy in Clarksville, the only school in town to propel fighters to success in Strikeforce, UFC, King of the Cage, K-1, Pride, and other top level shows. "There's other gyms in town, but there's only one fight school," said Ron Dayley, owner of the academy. "If you want to become a professional or amateur fighter, we're the only place you can go other than Nashville. In this area, we're it." Scientific Street Fighting is a term coined by legendary martial artist Bruce Lee.
Dayley is originally from Washington, D.C. He has managed and trained fighters in Strikeforce, The UFC, XFC, Bodog and other big events. The former professional fighter is licensed in Tennessee by the ISKA and in Kentucky by the KBWA as a referee, trainer, promoter, timekeeper and corner-man. He is a BJJ brown belt and MACP Level II certified. «Read the rest of this article»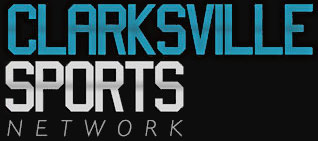 Nashville, TN – As the NFL season winds down, football fans (and most sports fans in general) begin to get a little antsy.
How will we function without our pigskin-filled weekends?
The Super Bowl is less than two weeks away and we're still months away from this year's NFL draft.
Luckily for said sports fans, myself included, this past weekend provided one of the most all-around enjoyable sporting weekends in a long time. «Read the rest of this article»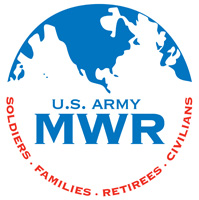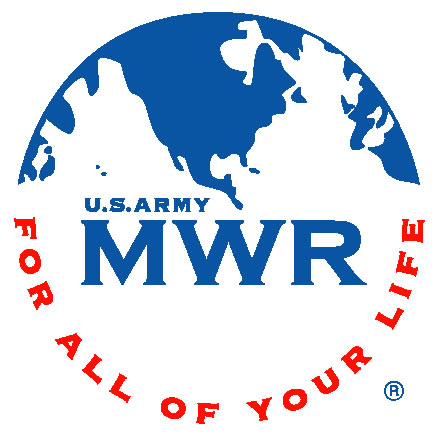 Fort Campbell, KY – On Saturday, October 29th, BJ Penn will challenge Nick Diaz and it will be shown Live on Pay-Per-View at The Zone starting at 8:00pm. Fans of UFC don't want to miss this event! 
The Zone will open as normally scheduled at 11:00am, at 6:00pm all patrons will need to have a ticket in order to stay. If the fight is over prior to normal closing time, The Zone will resume normal operations at the end of the fight. «Read the rest of this article»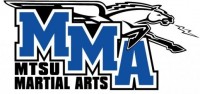 The Mixed Martial Arts Association (MMA) of Middle Tennessee State University, along with Guardian Mixed Martial Arts, will be bringing organized ultimate fighting to the MTSU Murphy Center Arena, Saturday, Feb. 6, 2010. First bout starting at 7:00 p.m.
"The evening will showcase the talents of MMA artists from around the country," said Anthony Gomez, MTSU Mixed Martial Arts Association club president. "We are proud to welcome as our special guest, veteran Ultimate Fighting Championship (UFC) Heavyweight Champion Ken Shamrock that evening to meet and greet the public and sign autographs."
During his MMA career and his participation in the UFC and Pride Fighting Championship. Shamrock emerged as one of the biggest stars in the history of mixed martial arts, headlining over 14 main events and set numerous pay per view records with his drawing power.
Shamrock will be available to sign autographs when the doors open at 5 p.m. Fans will also be treated to a special appearance by the The National Hooter Girls. «Read the rest of this article»
Critics of mixed martial arts fighting might say that Fort Campbell and Clarksville are not ready for this type of event! Well, try telling that to the 600 plus spectators that showed up at Froggy's Fight Night on the Fort Campbell army base in Kentucky for a invitational tournament held by the Scientific Street Fighting (SSF) Submission Academy.
Mixed martial arts or MMA is a style of fighting that combines a wide variety of fighting techniques; a mixture of Martial Arts traditions, boxing, and wrestling. The sport was made popular in the early 1990's by the Gracie family of Brazil, who organized some of the first Ultimate Fighting Championship (UFC) bouts in the country. Its popularity had already reached legendary proportions throughout Japan, Europe and the Pacific regions of the world under the name "Vale – Tudos", or "Anything Goes". «Read the rest of this article»