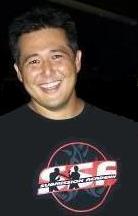 Clarksville, TN – Last month marked the five-year anniversary of the SSF Submission Academy in Clarksville, the only school in town to propel fighters to success in Strikeforce, UFC, King of the Cage, K-1, Pride, and other top level shows. "There's other gyms in town, but there's only one fight school," said Ron Dayley, owner of the academy. "If you want to become a professional or amateur fighter, we're the only place you can go other than Nashville. In this area, we're it." Scientific Street Fighting is a term coined by legendary martial artist Bruce Lee.
Dayley is originally from Washington, D.C. He has managed and trained fighters in Strikeforce, The UFC, XFC, Bodog and other big events. The former professional fighter is licensed in Tennessee by the ISKA and in Kentucky by the KBWA as a referee, trainer, promoter, timekeeper and corner-man. He is a BJJ brown belt and MACP Level II certified.
Dayley got involved with mixed martial arts in 1993. He used to train at The Lion's Den under UFC trainer Jerry Bolander and other trainers including Rick McCoy, Chad LeBraun, Pat Trey and Bill Anderson.
In addition to owning the academy, Dayley is the head Mixed Martial Arts and Sambo instructor. When necessary, he will fill in for Brazilian Jiu Jitsu. The expert is a fan of all types of physical combat. Inside his office in the gym is the famous George Bellows painting of Luis Firpo knocking the legendary heavyweight champion Jack Dempsey out of the ring. (Dempsey climbed back through the ropes to knock out Firpo seconds later.)
In 1997, Dayley assisted his training partner Bill Anderson in teaching Scientific Street Fighting in Northern Virginia. Years later, tragedy struck; Anderson died after suffering fatal injuries in a car wreck in Japan as he prepared for an upcoming fight. Dayley eventually moved to Clarksville, and opened the SSF Submission Academy to continue teaching what he and his late best friend began.
Several professional fighters have emerged from training at the academy. One of them is Steven Durr, who won the ISKA TN 145 State Championship last year. He later vacated the title to turn pro. Durr recently won a unanimous decision over a struggling Michael Manley at XFC Apocalypse-17, bringing his record to 1-1. Before coming to the school, Durr had no training or fighting background whatsoever.
Another success story is Michael Graham. Five years ago, Graham was a participant in "backyard fighting." Dayley was interviewed on live television and said that the kids involved in this activity looked "dumb and retarded doing that." Furious, Graham stormed into Dayley's gym planning to yell at him, but instead took a class and wound up enjoying himself. Dayley has a joking relationship with his aspiring pupil. "He's making his pro debut at XFC on June 22 in Nashville. I'm proud of him, going from a little punk-ass to a pro fighter." Thomas Campbell is another fighter at the academy. He fought at several Strikeforce events and currently has a record of 3-2.
Quite often, legendary fighters come by to inspire the hardworking students at the gym. "We've had some big name fighters come through here to train with us," said Dayley. Some of the famous men to visit have included former UFC Lightweight Champion Sean Sherk and Dan Barrera from the Ultimate Fighter Television Series.
The academy is open to men, women and children of all ages. No matter what someone's size is, they can master a set of skills. "Women and smaller men are real technical because they can't rely on the strength. They learn technique, and it's nice to see that," said Dayley.
For more information, call 931.249.6598 or visit www.clarksvillemma.com. The SSF Submission Academy is located at 812 College Street, Clarksville, TN 37040.
The following is the Class Schedule.
Mixed Martial Arts
7:00pm-8:30pm — Monday and Wednesday
Boxing
8:30pm-10:00pm — Monday and Wednesday
General Sparring
7:00pm-9:00pm — Friday
Brazilian Jiu Jitsu
7:30-9:00pm Tuesday and Thursday
Sambo
6:00-7:00pm Tuesday and Thursday
Muay Thai
6:00pm-7:30pm — Tuesday and Thursday
Youth Program (BJJ and Boxing)
6:00pm-7:00pm — Monday, Wednesday and Friday
Cardio Kickboxing
11:00am-12:00pm — Monday, Wednesday and Friday
Fitness Pole Dance
5:00am-6:00am — Tuesday and Friday
10:00am-11:00am — Saturday
Womens Boot Camp
8:30pm-9:30pm — Tuesday and Thursday
11:30am-12:30pm — Saturday
USA Wrestling
1:00pm-3:00pm — Saturday
Open Mat (for gym members only)
11:00am-12:00pm — Monday, Wednesday, Friday
12:00pm-1:00pm — Saturday