Topic: Bill Anderson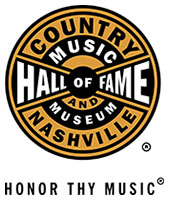 Nashville, TN – The Country Music Hall of Fame and Museum has set its 2020 roster of new exhibitions, aimed at entertaining and enlightening country music audiences and interpreting the ever-evolving story of the music and the people who make it.
The annual exhibition American Currents: State of the Music will return in 2020, to offer insight into the latest chapter of country's ongoing evolution as a popular art form. In addition, the museum will devote separate exhibits to the lives and careers of Country Music Hall of Fame member Bill Anderson, award-winning powerhouse vocalist Martina McBride and acclaimed artist Chris Stapleton.
«Read the rest of this article»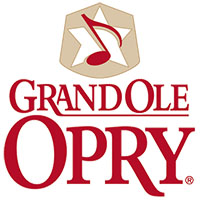 Nashville, TN – On Friday January 6th, 2017, Chris Janson headlined a Grand Ole Opry concert that featured both young and senior musicians. It was a bitter cold, snowy night in Nashville, Tennessee but that did not stop an almost capacity crowd from going to the Opry at the legendary Ryman Auditorium.
The Grand Ole Opry has a strong tradition of introducing up-and-coming artists on their famous radio show and stage. The Opry's four sets are a combination of well-established Opry members and next wave artists who are hoping to join that exclusive circle. Many of the newcomers commented on how they grew up listening to the now longest-running radio program and mentioning that it's a dream come true to play at the Opry.
«Read the rest of this article»
BenBella Publication Includes Songwriting Tips From Music City Elite; Available In Stores September 9th
Nashville, TN – A hit song resonates across generations, genders and backgrounds. These #1s become "our songs." They are the soundtrack to our lives. The songs themselves become timeless, and the stars who sing them become legends. Every song tells a story and, in his new book "Nashville Songwriter"
(The Inside Stories Behind Country Music's Greatest Hits), music biographer Jake Brown reveals these stories – and one of Music City's best-kept secrets. The book will be available September 9th from BenBella Books, at popular online retail outlets including Amazon and in major book retail chains nationwide including Barnes&Noble, IndieBound, !ndigo and Books-A-Million.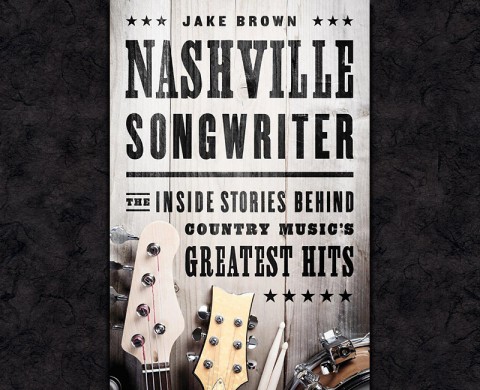 «Read the rest of this article»
Award-winning Duo's New Music In Stores Tuesday, September 2nd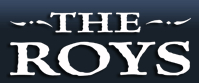 Nashville, TN – The Roys wrap the long Labor Day weekend with SiriusXM as the media giant hosts a special-format release party on its Bluegrass Junction channel for the duo's new CD, "The View".
The celebration, which will air Monday, September 1st at 6:00pm ET, will feature The Roys performing their full album for an audience at the SiriusXM Music City Theatre.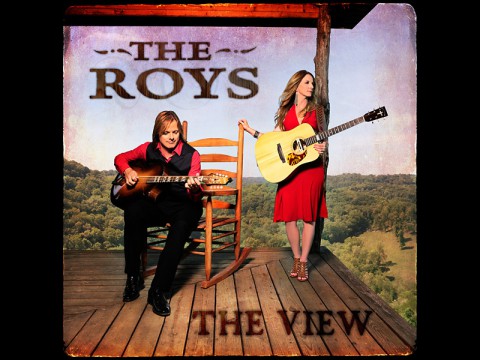 «Read the rest of this article»
Gone But Not Forgotten Event to be Held in Camden, Tennessee
Nashville, TN – Some of Country's biggest stars are coming out to honor three music icons who helped shape their careers and who brought country music to mainstream America. Bill Anderson, Jean Shepard, Mandy Barnett, The Grascals and The American Three are among the celebrities set to perform at Gone But Not Forgotten.
In March of 1963, the world lost Grand Ole Opry greats Cowboy Copas, Patsy Cline and Hawkshaw Hawkins, along with their pilot, Randy Hughes.
«Read the rest of this article»
Clarksville, TN – Last month marked the five-year anniversary of the SSF Submission Academy in Clarksville, the only school in town to propel fighters to success in Strikeforce, UFC, King of the Cage, K-1, Pride, and other top level shows. "There's other gyms in town, but there's only one fight school," said Ron Dayley, owner of the academy. "If you want to become a professional or amateur fighter, we're the only place you can go other than Nashville. In this area, we're it." Scientific Street Fighting is a term coined by legendary martial artist Bruce Lee.
Dayley is originally from Washington, D.C. He has managed and trained fighters in Strikeforce, The UFC, XFC, Bodog and other big events. The former professional fighter is licensed in Tennessee by the ISKA and in Kentucky by the KBWA as a referee, trainer, promoter, timekeeper and corner-man. He is a BJJ brown belt and MACP Level II certified. «Read the rest of this article»
Garrett Steele, one of the artists on Teddy Gentry's Best New Nashville cd will be performing at a FREE Concert Wednesday, June 1st at the Clarksville Cracker Barrel from 12:00pm-12:30pm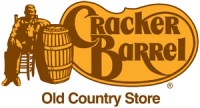 Lebanon, TN – Teddy Gentry has long been celebrated as a member of the country supergroup Alabama, and he is also the force and inspiration behind multiple other music successes in Nashville. Now, Gentry, and Porter-Gentry Productions, are lending a guiding hand to a very special CD that provides country music fans with an inspired assortment of new music, among which many a new favorite might be found. The CD, Teddy Gentry's Best New Nashville, produced by Gentry, includes 12 new songs performed by 12 new artists and will be available exclusively at Cracker Barrel Old Country Store®, starting May 16th.
«Read the rest of this article»