Award-winning Duo's New Music In Stores Tuesday, September 2nd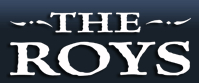 Nashville, TN – The Roys wrap the long Labor Day weekend with SiriusXM as the media giant hosts a special-format release party on its Bluegrass Junction channel for the duo's new CD, "The View".
The celebration, which will air Monday, September 1st at 6:00pm ET, will feature The Roys performing their full album for an audience at the SiriusXM Music City Theatre.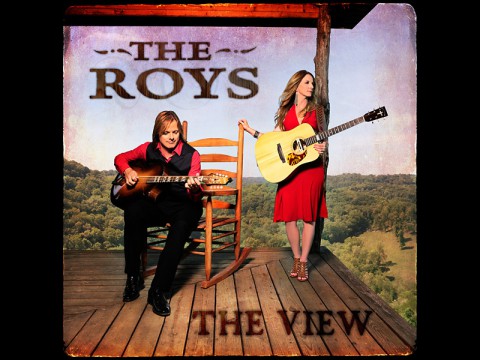 The CD hits stores on Tuesday, September 2nd; fans in a hurry for the award-winning Bluegrass/Country duo's new music can pre-order "The View" now from Amazon.
Fans won't be disappointed with this much-anticipated 11-track offering, which is full of surprises, including guest artists.
In addition to the unique talents that Hall of Fame and Grand Ole Opry icon Whisperin' Bill Anderson brings to "The View" as co-writer of the title track, Bluegrass superstar Doyle Lawson (reigning SPBGMA Mandolin Player of the Year and International Bluegrass Music Hall of Fame inductee) plays and sings on the Lee Roy/Larry Alderman co-write, "Mandolin Man." This ode to Bill Monroe highlights lightning-fast pickin' that's sure to bring devotees to their feet.
"The View" is filled with the organic, soulful music that has propelled Lee and Elaine to the forefront of the Bluegrass stage. The disc's first single, "No More Lonely," currently sits at #10 on the Bluegrass Today Weekly Chart, while additional tracks continue the listener's musical journey through a wide array of scenarios and emotions.
This is The Roys' fourth studio album for Rural Rhythm Records and the label is pulling out all the stops, implementing various marketing strategies, including an upcoming video of track-by-track descriptions that will be available to fans in the near future.
Additionally, Lee and Elaine are hitting the road in support of the new release, with upcoming dates that include:
August 16th: Gettysburg, PA – Gettysburg Bluegrass Festival
August 20th: Staunton, VA – Bluegrass in the Park
August 22nd-23rd: Rogersville, NB, Canada – Rogersville Bluegrass Festival
August 25th-26th: New Richmond, Quebec, Canada – N.R. Bluegrass Festival
August 28th-29th: New Richmond, Quebec, Canada – N.R. Bluegrass Festival
August 31st: York, ME – Foster's Down East Clambake
September 6th: Cherryville, NC – Catawba Valley Music Revival
September 20th: Morehead, KY – Poppy Mountain Bluegrass Festival
September 21st: Lyons, PA – 31st Annual Lyons Fiddle Festival
September 27th: Manteo, NC – Outer Banks Island Bluegrass Festival
October 1st-4th: Raleigh, NC – IBMA Convention
October 10th: Rio Grande, OH – Bob Evans Bluegrass Festival
October 18th: Titusville, FL – Faith City Church
October 19th: Orange Park, FL – Orange Park Fall Festival
The Roys' full itinerary is available on their website at www.theroysonline.com