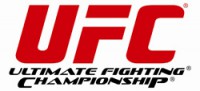 Fort Campbell, KY –  Fort Campbell's Warrior Resiliency and Recovery Center and National Intrepid Center of Excellence satellite, Intrepid Spirit, director Dr. Bret Logan welcomed four guest Ultimate Fighting Championship fighters November 4th to his traumatic brain injury treatment center.
The UFC guest fighters are visiting Fort Campbell before the "Fight for the Troops" event Wednesday night.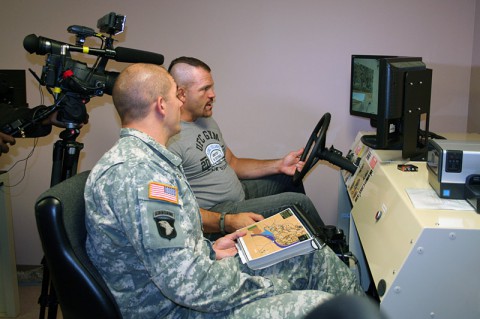 The Warrior Resiliency and Recovery Center is transitioning to the National Intrepid Center of Excellence satellite site, known as the Intrepid Spirit, once construction is complete in 2014. The center is being funded by donations from the American people.
As Logan greeted UFC fighters Chuck Liddell, Forrest Griffin, Jim Miller and Fredson Paixao Monday, he said, "We have the responsibility for the treatment of all concussions in this 30,000 plus Soldier-based population."
According to Logan, eighty-five percent of Soldier concussions occur off the battlefield. "They occur in training and in normal life cycles."
Logan allowed the fighters to walk alongside of Soldiers who have received TBI treatment to gain a better understanding of how Soldiers work to retrain their brains with Logan's team.
"Training your brain is just like any other organ or muscle you have – if you exercise it, it will get better. You will get stronger."
Logan told UFC guest fighters that no matter where Soldiers with traumatic brain injuries find themselves, his team identifies exactly where their gaps are and then design a training program to help the Soldiers.
Logan mentioned that these training tools can be used by anyone who has received a concussion. "It's going to enhance the capacity of that area of your brain, prevent it from degrading and teach you about the kinds of things you do in your lifestyle that can prevent any further degradation," Logan said.
"We learned some of the exercises used to help Soldiers coming back from Iraq and Afghanistan. It's amazing to see all the effort that's put into helping these men and women get back to normal or just to get back to their daily lives. It's really good to see that the American people are funding this and help these people get back on their feet," said UFC fighter Jim Miller.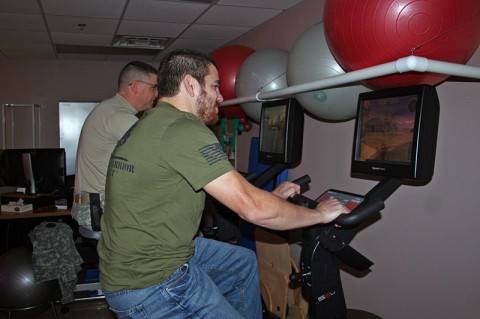 Former UFC Light Heavyweight Champion Chuck Liddell said he enjoyed his experience going through rotations of physical, speech and occupational therapy at the TBI center.
"It's pretty cool, all the drills they go through and how it helps to get their memory back and memory working again, said Liddell.
Most importantly, UFC guest fighters were happy to see Soldiers receive the appropriate care they deserve in retraining their brain after a traumatic brain injury.
"You've got people that have served and done great things for us," said former UFC Light Heavyweight Champion Forrest Griffin. "The absolute least we can do is give them the best chance in civilian life to get them close to where they were before they had an injury."
"These guys have put so much on the line for us. It's the least we can do to get them back to where or somewhere close to where there were before they left to protect us," said Liddell.
According to Logan, the TBI treatment model is designed for active duty Soldiers but the overall intent is for the model to be expanded to healthcare outside the military in the next five to ten years.