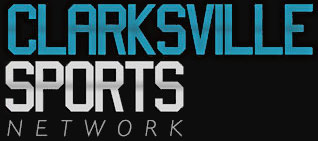 Nashville, TN – As the NFL season winds down, football fans (and most sports fans in general) begin to get a little antsy.
How will we function without our pigskin-filled weekends?
The Super Bowl is less than two weeks away and we're still months away from this year's NFL draft.
Luckily for said sports fans, myself included, this past weekend provided one of the most all-around enjoyable sporting weekends in a long time.
And, despite the thrilling finishes of Championship Sunday and the buzzer beaters and upsets of college basketball on Saturday, there was a unique event that actually stole some of the spotlight here in Middle Tennessee.
The UFC was in town.
Since taking over in 2001, UFC President Dana White and the mixed martial arts organization have reached unparalleled heights, including a recent deal with FOX and FOX Sports.
Despite their success, however, the UFC is very selective when it comes to choosing venues for its fight cards.
In fact, despite a seemingly growing fanbase, the organization had only held fights in Tennessee on two other occasions prior to Friday night's card.
And, after Friday's announced attendance of 7,728 and a live gate of $334,860, it might be a long time before the most prominent mixed martial arts organization in the world returns to the Music City.
As far as Friday's card goes, I don't consider myself an MMA diehard, but I follow the sport more than most and I thoroughly enjoyed all five fights I was able to catch.
The casual fan probably enjoyed the fights as well, considering eight of the ten fights were finished in the Octagon, with only two going to judge's decisions.
Fans that were there to see a big knockout certainly got their money's worth, too.
In the first televised fight of the night, Pat "HD" Barry knocked out Christian Morecraft with a colossal left hook before finishing the fight on the ground with extra punches.
The Nashville crowd was also treated to the final fight of MMA fan favorite Jorge Rivera's career.
Known as "El Conquistador", Rivera rode off into the proverbial UFC sunset with a second-round knockout of Eric Schafer.
The submission and Brazilian Jiu-Jitsu fans were also treated to several nice choke outs and ground exchanges as exactly half of the fights were stopped due to tap out.
One of those fights included the card's Main Event between lightweights Jim Miller and Melvin Guillard.
Both fighters entered Friday's card desperately seeking a victory to put themselves back in the UFC Lightweight Title picture.
Miller entered as the slight betting favorite, but was on the defensive just seconds into the fight after Guillard rocked the New Jersey native with a barrage of strikes.
Instead of capitalizing on a disoriented opponent, Guillard – who has a bit of a reputation of abandoning his gameplan after landing a big shot or two – slowed down and allowed Miller to catch his breath.
Seconds later, Miller had survived the early storm and took the fight to his favorite place – the ground.
After just a few moments, Miller had flipped his position to Guillard's back, synching in a rear-naked choke that forced Guillard to tap just before the midway mark of the first round.
"I don't know how I took his back," Miller after the fight. "I just knew I wanted to squeeze as hard as I could once I had it."
Even after the fight, Guillard seemed just as stunned, but insists he fought according to his gameplan.
"It wasn't a problem," he said. "I did everything right. I knew exactly how to shake him off my back. When he jumped on my back, I was going to go down so I could pull his arm away from my throat, but when he reset and shook me, he collapsed my hip, and I fell down. At that point, I had to try to roll over to the other side. I was sticking to the basics of what I learned."
To the casual fan, Friday night's card of fights ultimately won't hold a special place in UFC lore (except for being the organization's debut of fights on the FX network).
Which begs the question: Will the Music City ever host a high-profile card?
And, at this point, who knows?
Memphis hosted a big-time PPV card in late 2009, but the Bluff City also had hosted several high-profile championship boxing matches in the late 1990s and early 2000s.
What Friday's card did do, however, was further establish Tennessee and the South as an MMA presence.
In fact, UFC media relations confirmed to me backstage that UFC 145, originally scheduled to be held in Montreal, will now take place in Atlanta on April 21st and likely feature a high-profile title fight.
Not bad for a city that has held just one other UFC card – just like Nashville prior to Friday's fights.
See video highlights from an action-packed night of fights at UFC®: Guillard vs. Miller here.