Topic: University of Illinois

Nashville, TN – As thousands of Tennesseans take part in the ninth annual Great Central U.S. ShakeOut on Thursday, October, 17th, 2019, the Tennessee Department of Commerce and Insurance (TDCI) reminds consumers that earthquake insurance can lower consumers' financial burden in the event of a devastating earthquake.
«Read the rest of this article»
Written by Elyssia Widjaja
NASA's Jet Propulsion Laboratory Newsroom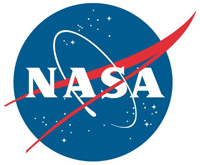 Pasadena, CA – A new university-led study has shown that lightening the color of soybean leaves may increase the growth and yield of this major world food crop. The finding offers a strategy to help address Earth's future food needs.
A science team led by Donald Ort of the University of Illinois and research scientist Berkley Walker of the University of Düsseldorf, Germany, combined detailed field measurements of nearly 70 varieties of soybeans with a sophisticated model of the above-ground portion of soybean plants, developed by co-author Darren Drewry of NASA's Jet Propulsion Laboratory in Pasadena, California.
«Read the rest of this article»

Clarksville, TN – On Thursday, April 13th, 2017 more than 100 Austin Peay State University freshman students were inducted into the Alpha Lambda Delta (ALD) National Honor Society.
"This is the largest crowd I have seen at an induction in over a decade,"Dr. Steven Ryan, professor of languages and literature and ALD faculty advisor, said.
«Read the rest of this article»
American Heart Association Rapid Access Journal Report
Dallas, TX – In the United States, adults of different Hispanic/Latino backgrounds, at high risk for heart disease, varied significantly in their use of widely-prescribed cholesterol-lowering medications known as statins, according to new research in the Journal of the American Heart Association. The difference was based on whether or not they had health insurance.
"These findings have important implications for preventing disparities in cardiovascular outcomes within the growing U.S. Hispanic/Latino population," said study lead author Dima M. Qato, Pharm.D., M.P.H., Ph.D., assistant professor of pharmacy systems, outcomes and policy at the University of Illinois in Chicago.
«Read the rest of this article»
Chicago, IL – An experimental 3-dimensional printed model of the heart may help surgeons treat patients born with complicated heart disorders, according to research presented at the American Heart Association's Scientific Sessions 2014.
Most heart surgeons use 2D images taken by X-ray, ultrasound and MRI for surgical planning. However, these images may not reveal complex structural complications in the heart's chambers that occur when heart disease is present at birth (congenital heart defects), as opposed to developing later in life within a structurally normal heart. «Read the rest of this article»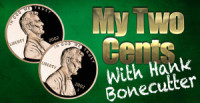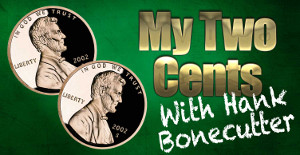 Clarksville, TN – When Demetria Kalodimos arrived in Nashville in 1984, little did she know that she had just landed her dream job.
This bright-eyed 23 year old, with a proud Greek heritage, from the suburbs of Chicago, was about to join one of the most storied news organizations in the business, in Nashville, Tennessee,  WSMV, Channel 4.
Now, after thirty years as one of Nashville's most decorated journalists, she has no intention of slowing down.
«Read the rest of this article»

Woodstock, GA – Austin Peay State University's Dustin Korte finished his final round at the 2013 NCAA Men's Golf Championship May 30th, at the Capital City Club Crabtree facility, with back-to-back birdies to card a two-over 72 for the second straight day.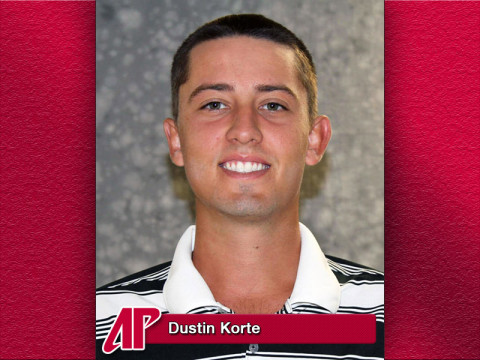 «Read the rest of this article»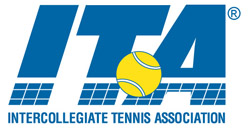 Skillman, New Jersey – Former Austin Peay State University tennis head coach Dennis Emery was one of seven individuals elected to the Intercollegiate Tennis Association's (ITA) 2013 Hall of Fame class, the governing body announced last week.
Emery, the long-time coach for the Kentucky men's program, was Austin Peay's head coach from 1977 through 1982.
«Read the rest of this article»
Written by Dr. Tony Phillips
Science at NASA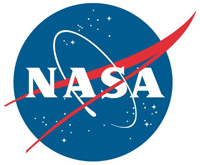 Washington, D.C. – Nearly 65 feet beneath the icy surface of a remote Antarctic lake, scientists from NASA, the Desert Research Institute (DRI) in Reno, NV, the University of Illinois at Chicago, and nine other institutions, have uncovered a community of bacteria existing in one of Earth's darkest, saltiest and coldest habitats.
Lake Vida, the largest of several unique lakes found in the McMurdo Dry Valleys, contains no oxygen, is mostly frozen and possesses the highest nitrous oxide levels of any natural water body on Earth.
«Read the rest of this article»
By Don Comis, formerly with USDA's Agricultural Research Service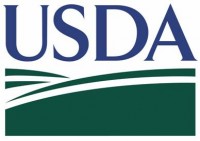 Soybean varieties that grow in rice paddies in Southeast Asia could provide the United States with much-needed genes for developing soybeans tolerant to flooding—as well as to root rot and other plant diseases found in waterlogged soils.
Tara VanToai pursued the genes for these traits. She recently retired from the Agricultural Research Service's Soil Drainage Research Unit in Columbus, Ohio.
VanToai worked with plant pathologist Anne Dorrance and soybean breeders Grover Shannon and Henry Nguyen in the search for genes that protect against both flooding and plant diseases. Dorrance is at Ohio State University's Ohio Agricultural Research and Development Center in Wooster; Shannon and Nguyen are at the University of Missouri, in Portageville and Columbia, respectively.
The team works on multiple fronts, including molecular plant breeding, with the help of DNA markers, genetic transformation, and soil management—all in an effort to protect soybeans growing on wet soils. «Read the rest of this article»