Topic: University of Maryland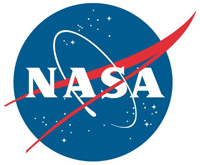 Pasadena, CA – NASA says that when an ice cube is exposed to a heat source, like warm water or air, it melts. So, it's no surprise that a warming climate is causing our glaciers and ice sheets to melt. However, predicting just how much the glaciers and ice sheets will melt and how quickly – key components of sea level rise – is not nearly as straightforward.
Glaciers and ice sheets are far more complex structures than ice cubes. They form when snow accumulates and is compressed into ice by new snow over many years.
«Read the rest of this article»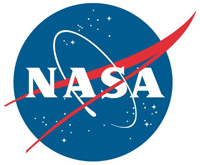 Washington, D.C. – But a neighboring shield may have helped our planet retain its atmosphere and eventually go on to develop life and habitable conditions. That shield was the Moon, says a NASA-led study in the journal Science Advances.
"The Moon seems to have presented a substantial protective barrier against the solar wind for the Earth, which was critical to Earth's ability to maintain its atmosphere during this time," said Jim Green, NASA's chief scientist and lead author of the new study. "We look forward to following up on these findings when NASA sends astronauts to the Moon through the Artemis program, which will return critical samples of the lunar South Pole."
«Read the rest of this article»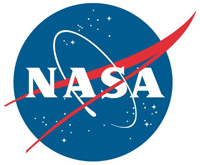 Pasadena, CA – The COVID-19 Coronavirus pandemic has touched most aspects of human life. In recent months, NASA has initiated research projects focused on how the human response to the pandemic has affected our environment, like how air quality has improved in the wake of reduced vehicular traffic in many places. But the tentacles of the pandemic extend well beyond that.
How have production disruptions affected agriculture and food supply? What about our ability to forecast water availability in coming months? How do changes in activity levels affect environmental conditions?
«Read the rest of this article»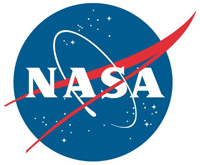 Pasadena, CA – For more than a decade, astronomers have searched for planets orbiting AU Microscopii, a nearby star still surrounded by a disk of debris left over from its formation. Now scientists using data from NASA's Transiting Exoplanet Survey Satellite (TESS) and NASA's retired Spitzer Space Telescope report the discovery of a planet about as large as Neptune that circles the young star in just over a week.
The system, known as AU Mic for short, provides a one-of-kind laboratory for studying how planets and their atmospheres form, evolve and interact with their stars.
«Read the rest of this article»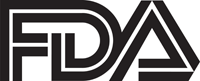 Silver Spring, MD – Last Wednesday, April 1st, 2020, the U.S. Food and Drug Administration (FDA) announced the following actions taken in its ongoing response effort to the Coronavirus (COVID-19) pandemic.
FDA-ARGOS SARS-CoV-2 Reference Grade Sequence Data Now Available: In response to the Coronavirus (COVID-19) pandemic, the FDA—in collaboration with the U.S. Centers for Disease Control and Prevention (CDC), the Biodefense and Emerging Infections Research Resources Repository (BEI Resources) and the Institute for Genome Sciences at the University of Maryland and the National Center for Biotechnology Information (NCBI)—developed quality-controlled, reference sequence data for the SARS-CoV-2 reference strain for the United States.
«Read the rest of this article»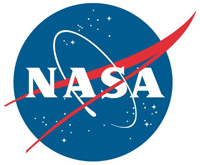 Washington, D.C. – A high-altitude NASA plane is taking off with a new instrument to measure the Moon's brightness and eventually help Earth observing sensors make more accurate measurements.
The airborne Lunar Spectral Irradiance Instrument (air-LUSI) is flying aboard NASA's ER-2 airplane. The ER-2 is able to soar above clouds, about 70,000 feet above ground.
«Read the rest of this article»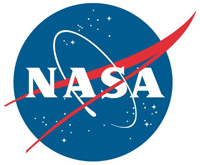 Greenbelt, MD – NASA's Neutron star Interior Composition Explorer (NICER) telescope on the International Space Station detected a sudden spike of X-rays at about 9:04pm CDT on August 20th. The burst was caused by a massive thermonuclear flash on the surface of a pulsar, the crushed remains of a star that long ago exploded as a supernova.
The X-ray burst, the brightest seen by NICER so far, came from an object named SAX J1808.4-3658, or J1808 for short. The observations reveal many phenomena that have never been seen together in a single burst. In addition, the subsiding fireball briefly brightened again for reasons astronomers cannot yet explain.
«Read the rest of this article»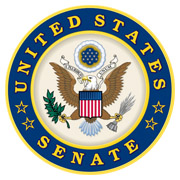 Washington, D.C. – U.S. Senators Lamar Alexander (R-Tenn.) and Chris Van Hollen (D-Md.) have announced the introduction of their bipartisan legislation to reauthorize funding for the Department of Energy's Advanced Research Projects Agency–Energy (ARPA-E). ARPA-E works to advance high-potential, high-impact energy technologies in the early stages of development.
The bill would increase funding levels from $428 million in Fiscal Year 2020 to $750 million in Fiscal Year 2024 to fund more ARPA-E projects.
«Read the rest of this article»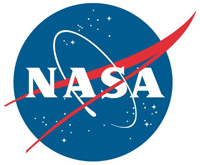 Greenbelt, MD – According to new observations by NASA-funded scientists, a key tracer used to estimate how much atmosphere Mars lost can change depending on the time of day and the surface temperature on the Red Planet.
Previous measurements of this tracer – isotopes of oxygen – have disagreed significantly. An accurate measurement of this tracer is important to estimate how much atmosphere Mars once had before it was lost, which reveals whether Mars could have been habitable and what the conditions might have been like.
«Read the rest of this article»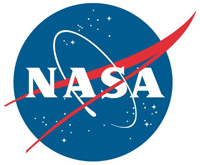 Greenbelt, MD – NASA says ice fronts have retreated, rocky peaks are more exposed, fewer icebergs drift to the ocean: the branching network of glaciers that empty into Greenland's Sermilik Fjord has changed significantly in the last half century. Comparing Landsat images from 1972 and 2019, those changes and more come into view.
The glaciers appear brownish grey in this true-color Landsat 8 satellite image from August 12th, 2019. The color indicates that the surface has melted, a process that concentrates dust and rock particles and leads to a darker recrystallized ice sheet surface.
«Read the rest of this article»