Topic: University of Maryland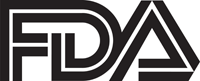 Silver Spring, MD – Last Wednesday, April 1st, 2020, the U.S. Food and Drug Administration (FDA) announced the following actions taken in its ongoing response effort to the Coronavirus (COVID-19) pandemic.
FDA-ARGOS SARS-CoV-2 Reference Grade Sequence Data Now Available: In response to the Coronavirus (COVID-19) pandemic, the FDA—in collaboration with the U.S. Centers for Disease Control and Prevention (CDC), the Biodefense and Emerging Infections Research Resources Repository (BEI Resources) and the Institute for Genome Sciences at the University of Maryland and the National Center for Biotechnology Information (NCBI)—developed quality-controlled, reference sequence data for the SARS-CoV-2 reference strain for the United States.
«Read the rest of this article»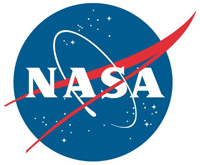 Washington, D.C. – A high-altitude NASA plane is taking off with a new instrument to measure the Moon's brightness and eventually help Earth observing sensors make more accurate measurements.
The airborne Lunar Spectral Irradiance Instrument (air-LUSI) is flying aboard NASA's ER-2 airplane. The ER-2 is able to soar above clouds, about 70,000 feet above ground.
«Read the rest of this article»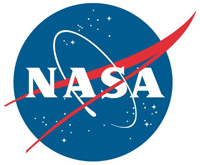 Greenbelt, MD – NASA's Neutron star Interior Composition Explorer (NICER) telescope on the International Space Station detected a sudden spike of X-rays at about 9:04pm CDT on August 20th. The burst was caused by a massive thermonuclear flash on the surface of a pulsar, the crushed remains of a star that long ago exploded as a supernova.
The X-ray burst, the brightest seen by NICER so far, came from an object named SAX J1808.4-3658, or J1808 for short. The observations reveal many phenomena that have never been seen together in a single burst. In addition, the subsiding fireball briefly brightened again for reasons astronomers cannot yet explain.
«Read the rest of this article»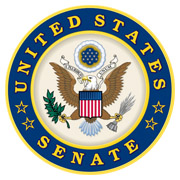 Washington, D.C. – U.S. Senators Lamar Alexander (R-Tenn.) and Chris Van Hollen (D-Md.) have announced the introduction of their bipartisan legislation to reauthorize funding for the Department of Energy's Advanced Research Projects Agency–Energy (ARPA-E). ARPA-E works to advance high-potential, high-impact energy technologies in the early stages of development.
The bill would increase funding levels from $428 million in Fiscal Year 2020 to $750 million in Fiscal Year 2024 to fund more ARPA-E projects.
«Read the rest of this article»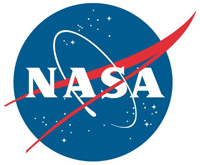 Greenbelt, MD – According to new observations by NASA-funded scientists, a key tracer used to estimate how much atmosphere Mars lost can change depending on the time of day and the surface temperature on the Red Planet.
Previous measurements of this tracer – isotopes of oxygen – have disagreed significantly. An accurate measurement of this tracer is important to estimate how much atmosphere Mars once had before it was lost, which reveals whether Mars could have been habitable and what the conditions might have been like.
«Read the rest of this article»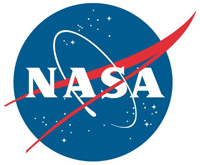 Greenbelt, MD – NASA says ice fronts have retreated, rocky peaks are more exposed, fewer icebergs drift to the ocean: the branching network of glaciers that empty into Greenland's Sermilik Fjord has changed significantly in the last half century. Comparing Landsat images from 1972 and 2019, those changes and more come into view.
The glaciers appear brownish grey in this true-color Landsat 8 satellite image from August 12th, 2019. The color indicates that the surface has melted, a process that concentrates dust and rock particles and leads to a darker recrystallized ice sheet surface.
«Read the rest of this article»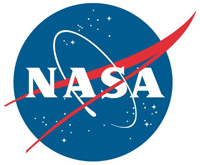 Greenbelt, MD – NASA's newest mission to study the health of Earth's ocean ecosystems and atmosphere is ready to move from design to reality after passing a key review hurdle.
The Plankton, Aerosol, Cloud, ocean Ecosystem (PACE) mission will study phytoplankton — microscopic plants and algae that live in the ocean — as well as the clouds and atmospheric aerosol particles above the water. Every mission goes through a rigorous review process on its journey from idea to launch, and PACE is now cleared to move forward to the critical design phase of the mission.
«Read the rest of this article»

Montgomery County, TN – The unexpired term of the District 3 Clarksville-Montgomery County School Board seat has been filled by Herbert A. Nelson, Jr., a 20-year U.S. Army veteran with seven years working elite Special Operations and counter-terrorism missions
«Read the rest of this article»
Tennessee Lady Vols (19-12 | 7-9 SEC) vs. UCLA (20-12 | 12-C Pac-12)
Saturday, March 23rd, 2019 | 12:00pm CT
College Park, MD | XFINITY Center | TV: ESPN2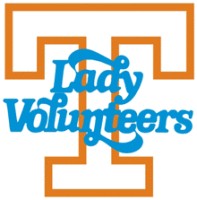 Knoxville, TN – The Tennessee Lady Vols (19-12, 7-9 SEC) are the No. 11 seed in the Albany Region and will meet No. 6 seed UCLA (20-12, 12-6 Pac-12) at College Park, MD, on Saturday in the first round of the 2019 NCAA Tournament.
Tip-off is slated for approximately 12:00pm CT at the XFINITY Center on the University of Maryland campus. The game will be televised by ESPN2 and carried by the Lady Vol Radio Network.
In the other first round game in College Park, No. 3 seed Maryland (28-4) will meet No. 14 seed Radford (26-6) at 10:00am CT on Saturday. The winner of those games will advance to the second round and play in College Park on Monday. Tip time and TV info. are to be determined.
«Read the rest of this article»
Written by Jeanette Kazmierczak
NASA's Goddard Space Flight Center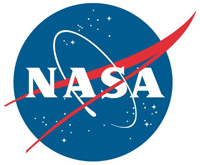 Greenbelt, MD – Scientists have charted the environment surrounding a stellar-mass black hole that is 10 times the mass of the Sun using NASA's Neutron star Interior Composition Explorer (NICER) payload aboard the International Space Station.
NICER detected X-ray light from the recently discovered black hole, called MAXI J1820+070 (J1820 for short), as it consumed material from a companion star. Waves of X-rays formed "light echoes" that reflected off the swirling gas near the black hole and revealed changes in the environment's size and shape.
«Read the rest of this article»