Topic: University of Michigan in Ann Arbor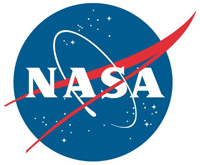 Greenbelt, MD – In August 2018, NASA's Parker Solar Probe launched to space, soon becoming the closest-ever spacecraft to the Sun. With cutting-edge scientific instruments to measure the environment around the spacecraft, Parker Solar Probe has completed three of 24 planned passes through never-before-explored parts of the Sun's atmosphere, the corona.
On December 4th, 2019, four new papers in the journal Nature describe what scientists have learned from this unprecedented exploration of our star — and what they look forward to learning next.
«Read the rest of this article»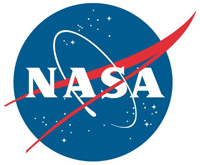 Greenbelt, MD – For the first time in the history of space exploration, NASA scientists have measured the seasonal changes in the gases that fill the air directly above the surface of Gale Crater on Mars.
As a result, they noticed something baffling: oxygen, the gas many Earth creatures use to breathe, behaves in a way that so far scientists cannot explain through any known chemical processes.
Over the course of three Mars years (or nearly six Earth years) an instrument in the Sample Analysis at Mars (SAM) portable chemistry lab inside the belly of NASA's Curiosity rover inhaled the air of Gale Crater and analyzed its composition.
«Read the rest of this article»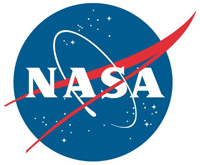 Washington, D.C. – Eight briefcase-size satellites flying in a row may be key to improving forecasts of a hurricane's wind speed – detecting whether it will make landfall as a Category 1 or a Category 5. NASA's Cyclone Global Navigation Satellite System (CYGNSS) fleet, launched in 2016, was designed to show whether the same GPS signals your phone uses for navigation can be used to measure winds deep within a hurricane or typhoon. The answer appears to be a resounding yes.
Weather forecasting models have gotten much better at predicting the future track of a hurricane or typhoon, but they haven't improved at predicting its maximum wind speed, which scientists call intensity.
«Read the rest of this article»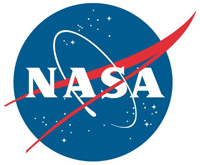 Greenbelt, MD – In June 2019, the NASA twin E-TBEx CubeSats — short for Enhanced Tandem Beacon Experiment — are scheduled to launch aboard the Department of Defense's Space Test Program-2 launch.
The launch includes a total of 24 satellites from government and research institutions.
They will launch aboard a SpaceX Falcon Heavy from historic Launch Complex 39A at NASA's Kennedy Space Center in Florida.
«Read the rest of this article»
NASA Headquarters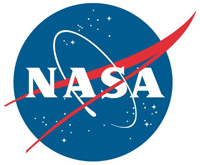 Washington, D.C. – NASA has selected a new mission that will help scientists understand and, ultimately, forecast the vast space weather system around our planet. Space weather is important because it can have profound impacts – affecting technology and astronauts in space, disrupting radio communications and, at its most severe, overwhelming power grids.
The new experiment will, for the first time, obtain global observations of an important driver of space weather in a dynamic region of Earth's upper atmosphere that can cause interference with radio and GPS communications.
«Read the rest of this article»
NASA Headquarters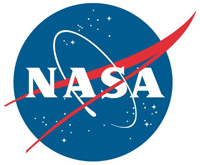 Washington, D.C. – Hours before the rise of the very star it will study, NASA's Parker Solar Probe launched from Florida Sunday to begin its journey to the Sun, where it will undertake a landmark mission. The spacecraft will transmit its first science observations in December, beginning a revolution in our understanding of the star that makes life on Earth possible.
Roughly the size of a small car, the spacecraft lifted off at 2:31am CDT on a United Launch Alliance Delta IV Heavy rocket from Space Launch Complex-37 at Cape Canaveral Air Force Station. At 4:33am, the mission operations manager reported that the spacecraft was healthy and operating normally.
«Read the rest of this article»
American Heart Association Rapid Access Journal Report
Dallas, TX – Despite providing more hours of care, caregivers of black stroke survivors reported a more positive perception of caregiving than caregivers of white stroke survivors, according to new research in Circulation: Cardiovascular Quality and Outcomes, an American Heart Association journal.
The study found black stroke survivors received an average of 11 more hours of care than white stroke survivors. There was little difference in the unmet needs of the black and white stroke survivors.
«Read the rest of this article»
Written by Alan Buis
NASA's Jet Propulsion Laboratory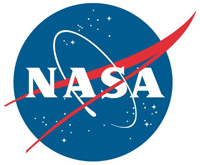 Pasadena, CA – Beginning this month, NASA is launching a suite of six next-generation, Earth-observing small satellite missions to demonstrate innovative new approaches for studying our changing planet.
These small satellites range in size from a loaf of bread to a small washing machine and weigh from a few to 400 pounds (180 kilograms). Their small size keeps development and launch costs down as they often hitch a ride to space as a "secondary payload" on another mission's rocket — providing an economical avenue for testing new technologies and conducting science.
«Read the rest of this article»
Written by Alan Buis
NASA's Jet Propulsion Laboratory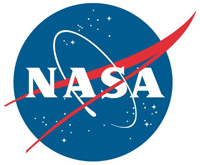 Pasadena, CA – Researchers from several institutions are in the Four Corners region of the U.S. Southwest with a suite of airborne and ground-based instruments, aiming to uncover reasons for a mysterious methane "hot spot" detected from space.
"With all the ground-based and airborne resources that the different groups are bringing to the region, we have the unique chance to unequivocally solve the Four Corners mystery," said Christian Frankenberg, a scientist at NASA's Jet Propulsion Laboratory, Pasadena, California, who is heading NASA's part of the effort.
«Read the rest of this article»
Written by Karen C. Fox
NASA's Goddard Space Flight Center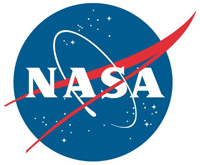 Greenbelt, MD – There's a fascinating spot some 932,000 miles away from Earth where the gravity between the sun and Earth is perfectly balanced. This spot captures the attention of orbital engineers because a satellite can orbit this spot, called Lagrange 1 just as they can orbit a planet.
But the spot tantalizes scientists as well: Lagrange 1 lies outside Earth's magnetic environment, a perfect place to measure the constant stream of particles from the sun, known as the solar wind, as they pass by.
In early February, the United States Air Force will launch a National Oceanic and Atmospheric Administration (NOAA) satellite called Deep Space Climate Observatory, or DSCOVR, into orbit around this spot.
«Read the rest of this article»