Topic: Viruses

Silver Spring, MD – The U.S. Food and Drug Administration (FDA) is alerting clinical laboratory staff and health care providers that the FDA is monitoring the potential impact of viral mutations, including an emerging variant from the United Kingdom known as the B.1.1.7 variant, on authorized SARS-CoV-2 molecular tests, and that false-negative results can occur with any molecular test for the detection of SARS-CoV-2 if a mutation occurs in the part of the virus's genome assessed by that test.
«Read the rest of this article»
Nashville, TN – Many ailments such as a cold, allergies, flu and COVID-19 Coronavirus share similar symptoms. Under ordinary circumstances, people struggle to decide if they should call a health provider when they or other family members feel sick. But COVID-19 Coronavirus has complicated the situation this year.
«Read the rest of this article»

Clarksville, TN – More than a dozen Austin Peay State University (APSU) students who have taken advantage of a unique research opportunity are now seeing their work recognized on a national scale.
«Read the rest of this article»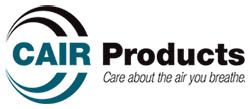 Algonquin, IL – With the COVID-19 Coronavirus pandemic plaguing the United States and people around the world, Cair Products (www.cairproducts.com) announces the development of its new Personal Active UVC Air Sterilizer is in its final stages of testing and certification. The product will be available within 45 days of the release with a "patent pending" status.
With this unit, a patent-pending active sterilization system focuses on the individual user and sterilizing the air the user breathes and exhales.
«Read the rest of this article»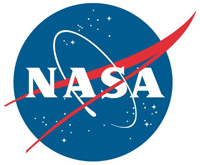 Washington, D.C. – NASA states that understanding the effects of gravity on plant life is essential in preparing for human exploration beyond low-Earth orbit.
The ability to produce high-energy, low-mass food sources during spaceflight will enable the maintenance of crew health during long-duration missions while having a reduced impact on resources necessary for long-distance travel.
«Read the rest of this article»
Written by Gina Anderson
NASA Headquarters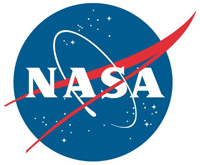 Washington, D.C. – The 2018 edition of NASA's annual Spinoff publication, released Tuesday, features 49 technologies the agency helped create that are used in almost every facet of modern life.
These include innovations that help find disaster survivors trapped under rubble, purify air and surfaces to stop the spread of germs, and test new materials for everything from airplanes to athletic shoes.
«Read the rest of this article»
NASA Kennedy Space Center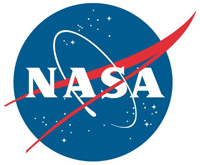 Kennedy Space Center, FL – The six astronauts currently living on the International Space Station (ISS) have become the first people to eat food grown in space. The fresh red romaine lettuce that accompanied the crew's usual freeze-dried fare, however, is far from the first crop grown on a space station.
For decades, NASA and other agencies have experimented with plants in space, but the results were always sent to Earth for examination, rather than eaten.
A number of technologies NASA has explored for these space-farming experiments also have returned to Earth over the years and found their way onto the market.
«Read the rest of this article»

Nashville, TN – The holidays are almost here, a time to be with family and friends, but it's also cold and flu season.
Influenza-like illnesses are slowly increasing across the Volunteer State and the Tennessee Department of Health encourages all Tennesseans who have not yet received a flu vaccine to get one now.
«Read the rest of this article»
One Madison County Resident Tests Positive

Nashville, TN – The Tennessee Department of Health has confirmed the first case of chikungunya in Tennessee. Centers for Disease Control and Prevention laboratory results show a resident of Madison County tested positive for the virus.
TDH is reminding Tennesseans of the importance of taking precautions to protect themselves from bites from mosquitoes that may spread this and other viruses such as West Nile and La Crosse.
«Read the rest of this article»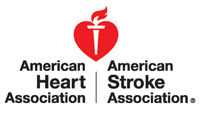 San Diego, CA – Exposure to common infections is linked to memory and brain function — even if the infections never made you ill, according to research presented at the American Stroke Association's International Stroke Conference 2014.
Researchers found an index of antibody levels caused by exposure to Chlamydia pneumoniae, Helicobacter pylori, cytomegalovirus, and herpes simplex viruses 1 and 2 was associated with worse cognitive performance, including memory, speed of mental processing, abstract thinking, planning and reasoning ability. «Read the rest of this article»