Tumble into The Looking Glass and let your senses savor its unique decor and often exotic cuisine.
| | |
| --- | --- |
| | |
This Warfield Boulevard restaurant is housed in a small modern plaza that could be Anywhere, USA, but that's this eatery's only resemblance to the rest of the region. Step inside The Looking Glass and whirl into the whimsical, a colorful kaleidescope of mismatched chairs of all shapes and sizes, unique tables, sheer tablecloths and eccentric dolls garnished with tulle and feathers perched on mini-columns, set and ready to eavesdrop on your conversation over dinner. Frosted ornaments spill from the ceilings in random patterns. One wall of glass with a quiet table for two is highlighted by a pair of stained glass hangings of lush wisteria; another is tucked beneath a wedding-like garland of illusion veiling and white ornaments. Hand-painted chairs with gentle messages grace still another table. A deep leather couch invites one to linger over morning coffee and pastry. It's craft and class pulled from a Lewis Carroll collection of magical stories.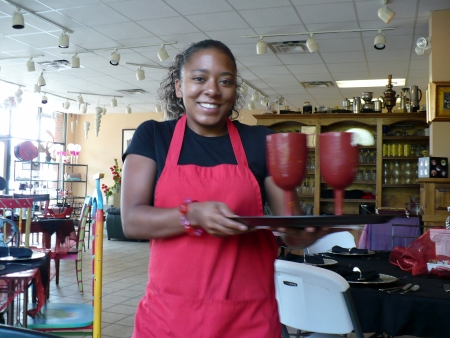 Our server Tiffyalena arrives with tall cool peach iced teas
My companion and I decided to sample a variety of foods. Our sweet and unsweet peach teas (mine with a slice of lemon) were rich and refreshing, the ultimate sip-able on a hot afternoon as we browsed the menu. Choices. Choices. We sampled "leftover" breakfast pizza squares that could easily have become dinner. We were both tempted by the asparagus soup, a creamy concoction served in a bowl on a plate surrounded by a dozen slices of the bread of our choice: sourdough slices for me, French bread for my companion. The soup was thick, hearty and delicious, but could have benefited from the inclusion of chucks of asparagus (so speaks the asparagus fiend). I can never get enough asparagus. «Read the rest of this article»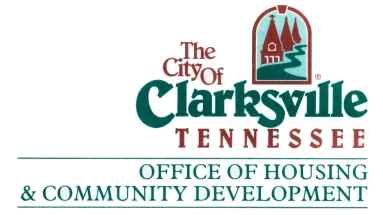 The Clarksville Office of Housing and Community Development is hosting a series of community workshops related to future development of the Red River and Brandon Hills area. The workshops will be held at the Burt School at 110 Bailey Road (off 8th Street at APSU) in Clarksville on July 31, August 14, September 4 and Sept. 18 from 7-8:30 p.m.
These workshops are designed to help determine the vision and future revitalization for both neighborhoods and will be facillitated by Nashville Civic Design Center with funding from the U.S. Department of Housing and Urban Development and the Clarksville Office of Housing and Community Development. «Read the rest of this article»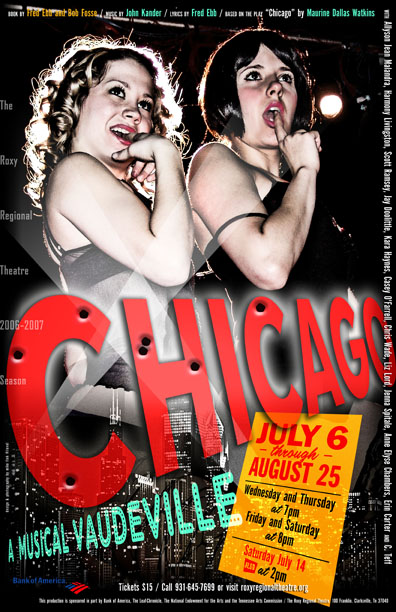 From the first shimmy of a garter and stocking-clad leg, the lingerie-laden Roxy production of Bob Fosse's Chicago romps across the stage with vaudevillian style that both charms and delights.
The show opens with a disclaimer that "all costumes have accidentally landed in North Dakota," which literally sets the stage for a classic Fosse opener: scantily clad dancers in bustiers, garters and sex appeal moving in the exotic angular motions that characterize Foss's distinctive choreography. The opening number, All That Jazz, sets this vaudevillian stage for jazz singer Velma Kelly's (Harmony Livingston) arrest for the murder of her husband and sister, and introduces the city's aspiring showgirl and newest murderess, Roxie Hart (Allyson Jean Malandra), who just offed a lying lover.
Both women land on "murderers row" in Chicago's Cook County Jail, in the care of Morton (Kara Haynes), prison matron whose hands are greased with payola. With the wheels of justice well lubed, we are gifted with lawyer Billy Flynn (Scott Ramsey), who job is to find a way, any way, to help his obviously guilty female clients get away with murder. He's good at it. «Read the rest of this article»