Clarksville Online editor Christine Anne Piesyk of Clarksville has joined the editorial staff of the Pitkin Review, a semi-annual literary journal published by Goddard College of Plainfield, Vermont. The soft cover journal, which made its debut in 2004, is published each spring and fall.
The Pitkin Review features a mix of poetry, fiction, nonfiction works, literary analysis, art and photography. Editors meet and work online to evaluate submitted manuscripts and produce the journal. Each edition is presented at a fall or spring residencies at both the Vermont and Port Townsend, Washington, campuses. «Read the rest of this article»
Just in time for a back to school shopping rush, the State of Tennessee has rolled back the sales tax for a three day weekend, giving a break to parents and teachers preparing for the start of the new school year.
Starting at 12:01 Friday morning (August 3) through 11:59 p.m. Sunday, shoppers will not be charged sales tax on school supplies, school clothing priced at under $100 an item, and computers priced at $1500 or less. For the first time, basic art supplies such as art paper and watercolors are included in the tax break.
The tax break is not limited to students and teachers; anyone shopping can take advantage of the savings during the weekend. Clothing may include, shoes, belts, outerwear, school uniforms, shirts, dresses, undergarments and more. The tax exemption also applies to layaway items for which the final payment is made over the weekend, and items placed on layaway during the tax holiday. «Read the rest of this article»
Seven dozen residents of the Red River and Brandon Hills neighborhoods surrounding downtown Clarksville converged at the APSU campus for a Trolley tour of the areas with an eye to redevelopment.
The Clarksville Office of Housing and Community Development sponsored the early evening event as part of a six-event series that will assess the areas and shape future development of housing and business. The first community meeting was held July 24, and additional meetings are slated for tonight (July 31), August 14, and September 4 and 18, when the final report will be issued. Clarksville Transit Authority trolleys were used to transport participants through both neighborhoods. «Read the rest of this article»
Though day was ghastly hot, well over 100 Clarksville residents came to "Cooling at the Cave" for that natural air conditioning to be found at the mouth of Dunbar Cave. Some tables had to be moved away from the cave entrance because guests were freezing there (due to the 58 degree air coming out of the cave!).
Many people began playing board games just as soon as they found a nice table to claim for their own for the day. They knew what they were doing because they'd done it before. People played games, listened to the band and socialized. The cookies were wonderful, the lemonade great and the helpers (Friends of Dunbar Cave) attentive, refilling my cup if I even looked like I was a bit thirsty.
It was a day of nostalgia for many folks; organizer Barbara Wilbur was right when she thought that this would attract a lot of people. I heard stories about how Dunbar Cave used to be. Many visitors remember the days when Roy Acuff owned Dunbar Cave and they came to the swimming pool, bowling alley, the lake with its paddle boats, and the sounds of music at the cave. «Read the rest of this article»

On Thursday night, the 91st Division Army Reserves Band from Camp Parks, California came to Clarksville. They performed their "Trail of Dreams" concert to a good sized crowd. The music was lively, full of patriotic fervor, and very entertaining. The crowd was diverse and representative of the city of Clarksville.
This event continues the Clarksville Parks and Recreation department's commitment to bring fun wholesome activities for the average family to do in our city. This is something that should continued, and even to be expanded to bring even more frequent and varied activities for the citizens of Clarksville.
Tomorrow night be sure to attend Movies in park at the fairgrounds, games start at 7:15pm and the movies begin at 8:30pm. If movies are not your thing, check out the Friends of Dunbar Cave's Cooling at the cave event which is being held at Dunbar Cave from 4pm to 6pm. Or you could attend both!
«Read the rest of this article»
Those lazy, hazy days of summer that we wish could always be here, are back!

In the days of old, Clarksvillians spent summer afternoons at Dunbar Cave gathering cool breezes emitting from the mouth of cave while enjoying board and card games, live music and a general light-hearted afternoon of fun and frolic.
On Saturday, July 28th, from 4:00PM – 6:00PM, Friends of Dunbar Cave invite you, your family and friends to participate in a delightful afternoon reminiscent of those good old days at Dunbar Cave State Natural Area, 401 Old Dunbar Cave Road, in Clarksville, Tennessee
Tables and chairs will be arranged at the mouth of the cave where you will be transported back to the time when everyone played "board" games. Checkers, Chess, Monopoly, and cards will be available. However, you may bring your favorite game to share. The event is free and open to the public. Refreshments of will be available free of charge, but donations to the friends group are welcomed. «Read the rest of this article»
Though known for spectacular epics such as Ryan's Daughter, Robert Wise also lent a deft hand to the creation of tales of the supernatural, including the classic film, The Haunting, circa 1963, based on a novel by Shirley Jackson.
In the style of Alfred Hitchcock, Wise opted to let the mind, the imagination, be the biggest instrument of fear. The haunting has a prologue the outlines the shadowed history of the house, a haunted mansion  in old New England (the film was actually shot in a British manor), where four guests are about to gather with the intention of debunking, demystfying a haunted home. Julie Harris leads the cast a Eleanor Vance, a believer in the supernatural and unsettled by the recent death of her mother. Richard Johnson is Dr. Markway, the requisite anthropologist, the science behind the sensory. The beautiful and elegant Claire Bloom plays an eccentric, free-living lesbian (a role a  ahead of time in the conservative sixties) with extra-sensory abilities, and the equally requisite playboy, Luke Sanderson (played by Russ Tamblyn, dimples intact). Sanderson is the prospective owner of Hill House via inheritance. «Read the rest of this article»
Tumble into The Looking Glass and let your senses savor its unique decor and often exotic cuisine.
| | |
| --- | --- |
| | |
This Warfield Boulevard restaurant is housed in a small modern plaza that could be Anywhere, USA, but that's this eatery's only resemblance to the rest of the region. Step inside The Looking Glass and whirl into the whimsical, a colorful kaleidescope of mismatched chairs of all shapes and sizes, unique tables, sheer tablecloths and eccentric dolls garnished with tulle and feathers perched on mini-columns, set and ready to eavesdrop on your conversation over dinner. Frosted ornaments spill from the ceilings in random patterns. One wall of glass with a quiet table for two is highlighted by a pair of stained glass hangings of lush wisteria; another is tucked beneath a wedding-like garland of illusion veiling and white ornaments. Hand-painted chairs with gentle messages grace still another table. A deep leather couch invites one to linger over morning coffee and pastry. It's craft and class pulled from a Lewis Carroll collection of magical stories.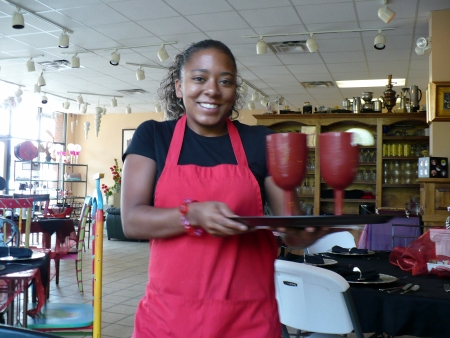 Our server Tiffyalena arrives with tall cool peach iced teas
My companion and I decided to sample a variety of foods. Our sweet and unsweet peach teas (mine with a slice of lemon) were rich and refreshing, the ultimate sip-able on a hot afternoon as we browsed the menu. Choices. Choices. We sampled "leftover" breakfast pizza squares that could easily have become dinner. We were both tempted by the asparagus soup, a creamy concoction served in a bowl on a plate surrounded by a dozen slices of the bread of our choice: sourdough slices for me, French bread for my companion. The soup was thick, hearty and delicious, but could have benefited from the inclusion of chucks of asparagus (so speaks the asparagus fiend). I can never get enough asparagus. «Read the rest of this article»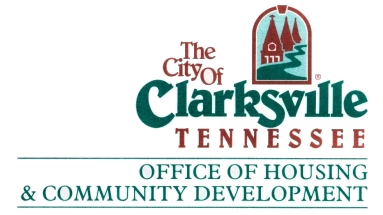 Clarksville, TN – The Clarksville Office of Housing and Community Development is hosting a series of community workshops related to future development of the Red River and Brandon Hills area. The workshops will be held at the Burt School at 110 Bailey Road (off Eight Street at APSU) in Clarksville on July 31st, August 14th, September 4th and September 18th from 7:00pm-8:30pm.
These workshops are designed to help determine the vision and future revitalization for both neighborhoods and will be facilitated by Nashville Civic Design Center with funding from the U.S. Department of Housing and Urban Development and the Clarksville Office of Housing and Community Development.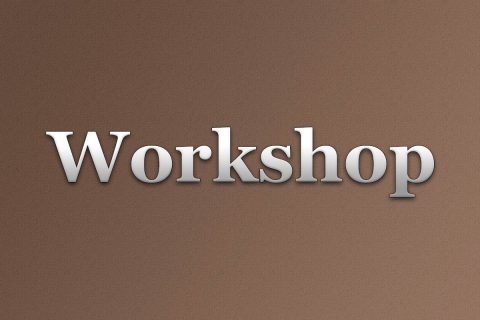 «Read the rest of this article»
From the first shimmy of a garter and stocking-clad leg, the lingerie-laden Roxy production of Bob Fosse's Chicago romps across the stage with vaudevillian style that both charms and delights.
The show opens with a disclaimer that "all costumes have accidentally landed in North Dakota," which literally sets the stage for a classic Fosse opener: scantily clad dancers in bustiers, garters and sex appeal moving in the exotic angular motions that characterize Foss's distinctive choreography. The opening number, All That Jazz, sets this vaudevillian stage for jazz singer Velma Kelly's (Harmony Livingston) arrest for the murder of her husband and sister, and introduces the city's aspiring showgirl and newest murderess, Roxie Hart (Allyson Jean Malandra), who just offed a lying lover.
Both women land on "murderers row" in Chicago's Cook County Jail, in the care of Morton (Kara Haynes), prison matron whose hands are greased with payola. With the wheels of justice well lubed, we are gifted with lawyer Billy Flynn (Scott Ramsey), who job is to find a way, any way, to help his obviously guilty female clients get away with murder. He's good at it. «Read the rest of this article»