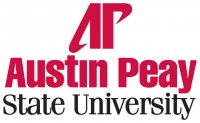 Clarksville, TN – Dr. Brian Johnson, assistant vice president of academic affairs at Austin Peay State University, recently had four volumes of an encyclopedia series published in which he served as an editor.
Johnson co-edited "Conflicts in American History: A Documentary Encyclopedia," published September 1st by Facts on File Infobase Publishing in New York City, NY.
Specifically, Johnson co-edited these four volumes: "The Civil War era, 1861-1865," "The Reconstruction era, 1865-1877," "The postwar and civil rights era, 1945-1973" and "Toward the twenty-first century, 1974-present."
Johnson is known for his scholarship on W.E.B. Du Bois, a prominent intellectual leader and civil rights activist on behalf of blacks in the first half of the 20th century, and is the author of two books on Du Bois. His more recent book, titled "William Edward Burghardt Du Bois, Toward Agnosticism (1868-1934)," was published in 2008 by Rowman and Littlefield, New York. His other book, titled "Du Bois on Reform: Periodical-Based Leadership for African Americans," was released in 2005 by the same publisher.
In 2007, he also co-authored an institutional history of his alma mater, titled "The Yancy Years (1994-2007): The Age of Infrastructure, Technology and Restoration."
Johnson has been at APSU since January 2010. Prior to APSU, he was an associate professor of English Johnson C. Smith University in Charlotte, NC, where he also had served as chief of staff in the president's office.
Johnson earned a Ph.D. in English in 2003 from the USC. He received his M.A. in English from the University of Wisconsin-Madison. His bachelor's degree in English is from Johnson C. Smith University.
Sections
Education
Topics
APSU, Austin Peay State University, Brian Johnson, Conflicts in American History: A Documentary Encyclopedia, The Civil War era 1861-1865, The postwar and civil rights era 1945-1973, The Reconstruction era 1865-1877, Toward the twenty-first century 1974-present