Winter Weather Advisory In Effect ... [Click here for more information]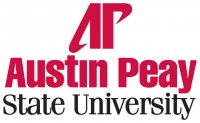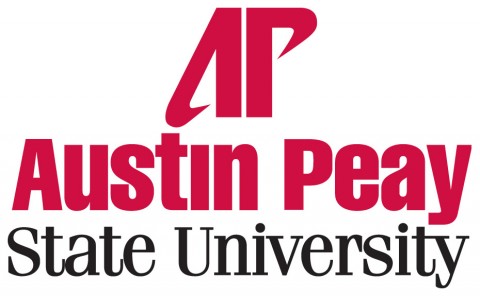 Clarksville, TN – The fraternity and sorority community at Austin Peay State University has had a productive year, with several members and organizations earning prestigious awards and recognitions.
These achievements bring notoriety to the University and represent the good work taking place within the APSU Greek community.
The recent accomplishments are listed below
Sam Mynhier, brother of Zeta Tau Chapter of Kappa Alpha Order, was elected to the Southeastern Interfraternity Conference Executive Board for 2014-2015. Mynhier will serve as the vice president of registration for the conference. He is the first student from APSU to be elected to the Executive Board in its 48-year history.
Mynhier and Max Helms, brothers of Zeta Tau Chapter of Kappa Alpha Order, competed in the Order of Omega Case Study competition at the Southeastern Interfraternity Conference Leadership Academy. They placed first place in the competition.
Victor Felts, director of Student Life and Engagement at APSU and brother of the Eta Xi Chapter of Sigma Chi Fraternity, has served the Southeastern Interfraternity Conference for 15 years, including eight years as Executive Director. Felts was the longest serving Executive Director. On February 22nd, he was recognized for his efforts during the closing banquet for his service, leadership and commitment to the SEIFC and the fraternal movement. As a token of appreciation for his service, the Southeastern Interfraternity Conference recognized him with a proclamation renaming the CORE track programming of the conference to the Victor Felts Institute for Council Officer Resources and Education.
Zac Gillman, brother of Tennessee Eta Chapter of Sigma Phi Epsilon Fraternity, was selected to participate in the Tragos Quest to Greece. This leadership experience is one of the highest honors for an undergraduate member of Sigma Phi Epsilon. Gillman is the first person from APSU to be selected for such an honor.
Bo Hunter, brother of Eta Tau Chapter of Alpha Tau Omega Fraternity, was offered the opportunity to work as a consultant at Alpha Tau Omega Fraternity Headquarters in Indianapolis, IN.
Mike Rainier, brother of Tennessee Eta Chapter of Sigma Phi Epsilon Fraternity, was offered the opportunity to work as a Regional Director for Sigma Phi Epsilon Fraternity Headquarters in Charlottesville, VA.
Stephen Dominy, coordinator of Fraternity and Sorority Affairs, completed his term as assistant executive director of vendors and associate member programs of the Southeastern Interfraternity Conference. He will continue his tenure next year as the assistant executive director of registration, where he will work with Mynhier to elevate registration and membership engagement for the conference and leadership academy.
Sections
Education
Topics
Alpha Tau Omega Fraternity, APSU, APSU Fraternity, Austin Peay State University, Bo Hunter, Charlottesville VA, Clarksville, Clarksville TN, Fraternity, Max Helms, Mike Rainier, Sam Mynhier, Sigma Chi Fraternity, Sigma Phi Epsilon, Sorority, Stephen Dominy, Tennessee, Victor Felts, Zac Gillman, Zeta Tau Alpha Fraternity