Topic: Mexico
U.S. International Trade Commission hearing examines claim by competitor
Clarksville, TN – Clarksville Mayor Kim McMillan testified Thursday before the U.S. International Trade Commission in support of LG Electronics Inc., a South Korean manufacturer that recently broke ground on a $250 million appliance plant in Clarksville.
The ITC has begun a rare safeguard investigation prompted by Whirlpool Corp. into alleged harm to U.S. industry done by increasing washing machine imports from Samsung and LG Electronics Inc., according to Law 360, a business and legal news publication.
«Read the rest of this article»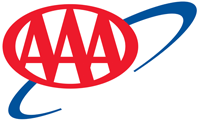 Tampa Bay, FL – At $2.45, today's national gas price average is the highest recorded price for a gallon of unleaded gasoline so far this year.
The near-term combinations of numerous refinery and pipeline shut downs, tightened access to supply levels in the Gulf and anticipated high gasoline demand surrounding Labor Day weekend, means motorists may not have seen the full impact of Harvey at the pump.
«Read the rest of this article»
Written by Rob Gutro
NASA's Goddard Space Flight Center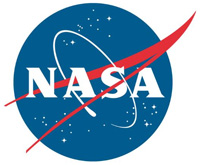 Greenbelt, MD – At 6:00pm CDT Friday, August 25th, 2017, the National Hurricane Center noted that Harvey had strengthened to a Category 4 Hurricane on the Saffir-Simpson Hurricane Wind Scale. Harvey's winds had increased to 130 mph (215 kph).
At 7:00pm CDT (7:00pm CDT), the NHC said that the eye of Category 4 Harvey was approaching the coast between Port Aransas and Port O'Connor, Texas and that "catastrophic flooding expected due to heavy rainfall and storm surge."
«Read the rest of this article»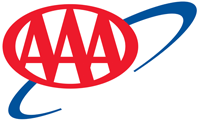 Washington, D.C. – As it bears down on the Gulf of Mexico, Hurricane Harvey has high potential to negatively affect five southern Texas coast refineries and condensate splitter as well as crude and gasoline inventory levels in the region and beyond. The National Weather Service's (NWS) National Hurricane Center (NHC) expects Harvey to approach the southern Texas coast on Friday.
Additionally, the Government of Mexico has issued a tropical storm watch for the area south of the mouth of the Rio Grande to Boca de Catan.
«Read the rest of this article»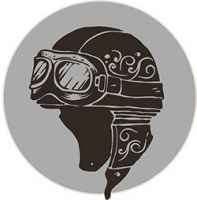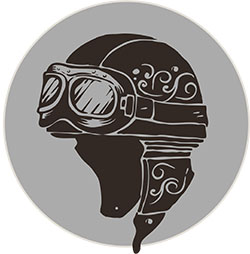 Colorado Springs, CO – I just returned from my first trip to Colorado. What an experience! I've never seen such beautiful country!
One of the many day trips I took was through the Rockies. It took me a couple of miles before it REALLY hit me that I was actually in THE ROCKY MOUNTAINS! Almost a surreal experience.
The first thing I noticed was the smell. The cool crisp mountain air filled with the fresh smell of pine trees. It's a beautiful entrance to one of the world's most famous landmarks.
«Read the rest of this article»
Tennessee Athletics Department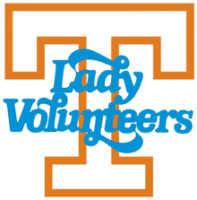 Knoxville, TN – Notre Dame, Stanford and Texas headline a challenging non-conference Tennessee women's basketball schedule that was released Thursday by sixth-year Lady Vol Head Coach Holly Warlick.
Tip times and television network assignments will be available at a later date when the information is approved for release.

UT returns two full-time starters (Mercedes Russell, Jaime Nared) and a part-time starter (Meme Jackson) from a team that finished 20-12 overall and 10-6 in the SEC (fifth place) a year ago vs. the nation's No. 5-rated schedule. Warlick also welcomes the nation's No. 1-ranked recruiting class to Knoxville, including guards Evina Westbrook and Anastasia Hayes, wing Rennia Davis and post Kasiyahna Kushkituah.
«Read the rest of this article»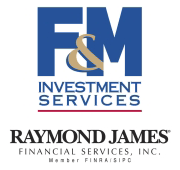 Clarksville, TN – It's never too early to start thinking and planning for retirement, especially when it comes to the top three expenses: housing, transportation and healthcare. You may have a clear vision of your ideal retirement, but that dream could fade if unexpected healthcare costs start to eat away at your hard-earned retirement savings.
The fact is, even with Medicare, quality healthcare can come with a hefty price tag. There are still premiums, copayments, deductibles and other out-of-pocket expenses that must be accounted for.
«Read the rest of this article»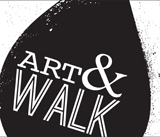 Clarksville, TN – Produced by The Downtown Clarksville Association, First Thursday Art Walk is a free, self-guided tour spanning a 5-block radius that combines visual art, live music, engaging events and more in the heart of Downtown Clarksville.
With 10+ venues, bars and businesses participating each month, the First Thursday Art Walk in Clarksville is the ultimate opportunity to savor and support local creative talent.
«Read the rest of this article»

Clarksville, TN – The Customs House Museum and Cultural Center is located in historic downtown Clarksville, Tennessee. Come explore an entire city block featuring large gallery spaces filled with fine art, science and history.
Some of the events in March at the Museum are: Radnor Lake: The Photography of Lisa Ernst, Marilyn Murphy: Short Stories, Chris Hornsby: Fracture, Forward March, A Fine Note, and Spring Break Model Trains.
«Read the rest of this article»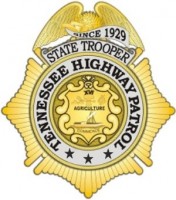 Nashville, TN – On February 8th, 2017, Trooper Jeremy Miller of the Tennessee Highway Patrol (THP) Interdiction Plus Team (IPT) stopped a white Toyota Sienna on I-40 eastbound in Hickman County for a traffic violation.
Upon speaking to the driver, Trooper Miller asked for a driver license which the driver stated he did not have. The driver identified himself as Bernado Mateo-Lucas. Trooper Miller continued to question the driver asking how many people were in the van. The driver stated there were four additional people in the vehicle.
Trooper Miller observed six people counting the driver with an additional person lying under a blanket in the floor behind the driver's seat.
«Read the rest of this article»