Topic: New Jersey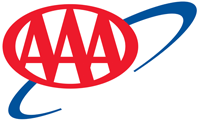 Tampa Bay, FL – The average price at the pump has fallen for 15 of the last 20 days, for a total savings of seven cents per gallon.
The national average currently sits at $2.46 per gallon, which is one cent less than one week ago, 12 cents less than one month ago and 24 cents more year-over-year. The national average is down 17 cents per gallon versus the 2017 peak price reached in September ($2.67).
«Read the rest of this article»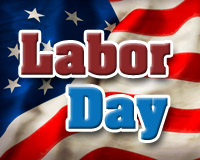 Washington, D.C. – Labor Day is observed the first Monday in September. It is a creation of the labor movement and is dedicated to the social and economic achievements of American workers.
It constitutes a yearly national tribute to the contributions workers have made to the strength, prosperity, and well-being of our country.
Through the years the nation gave increasing emphasis to Labor Day. The first governmental recognition came through municipal ordinances passed during 1885 and 1886.
«Read the rest of this article»

Clarksville, TN – The art in Eric Buechel: The Familiar leaves the viewer with a feeling of observing others and been observed. Buechel' s large, cropped portraits stare eye to eye with gallery goers who are taking in scenes of people enjoying lazy summer afternoons on a boat, in a museum, and tending to bees.
The works do not only just depict every-day situations; the artist also installs the people from his life into the scenes exhibited. Such is the case of Buechel's The Viewing of the Jewish Bride.
«Read the rest of this article»

Clarksville, TN – The Customs House Museum and Cultural Center is located in historic downtown Clarksville, Tennessee. Come explore an entire city block featuring large gallery spaces filled with fine art, science and history.
Some of the events in July at the Museum are: Eric Buechel: The Familiar, Tales & Rails Tuesdays, Art of the Staff, Reading Appalachia: Voices from Children's Literature, Frank Morrison Live and Family Art Fridays.
«Read the rest of this article»
Visitor Spending Expected to Total $2.5 Million

Clarksville, TN – Clarksville-Montgomery County is poised to welcome nearly 3,000 guests next week for two divisions of the Amateur Athletic Union's Boy's 10-and-Under National Basketball Championships.
Since 1999, the city has hosted dozens of regional and national AAU basketball events. This year, 53 teams from 16 states including Utah, New York, Texas, New Jersey, Michigan, Maryland, Louisiana, Indiana and most states bordering Tennessee, will make their way to Clarksville for championship play.
«Read the rest of this article»
Written by Elizabeth Landau
NASA's Jet Propulsion Laboratory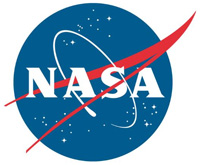 Pasadena, CA – With two suns in its sky, Luke Skywalker's home planet Tatooine in "Star Wars" looks like a parched, sandy desert world. In real life, thanks to observatories such as NASA's Kepler space telescope, we know that two-star systems can indeed support planets, although planets discovered so far around double-star systems are large and gaseous. Scientists wondered: If an Earth-size planet were orbiting two suns, could it support life?
It turns out, such a planet could be quite hospitable if located at the right distance from its two stars, and wouldn't necessarily even have deserts.
«Read the rest of this article»
Written by 1st Lt. Daniel Johnson
2nd Brigade Combat Team, 101st Airborne Division (AA) Public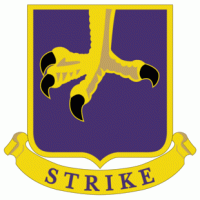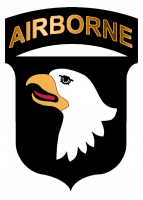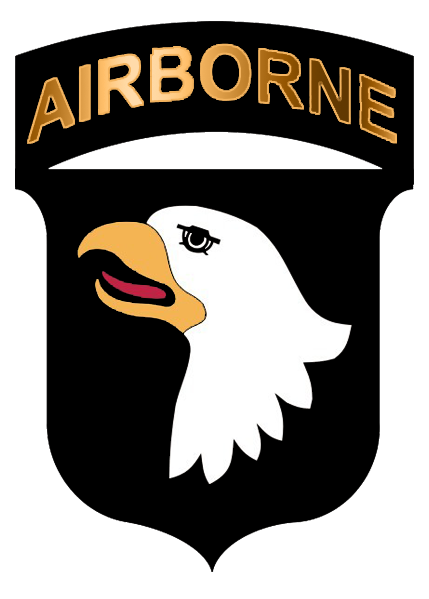 Fort Campbell, KY – When U.S. Army 1st Lt. Austen Boroff arrived in Iraq last October as part of Operation Inherent Resolve to take over 1st platoon, Battery C, 1st Battalion, 320th Field Artillery Regiment, 101st Airborne Division (Air Assault), she was the only female Soldier in the battery. She was also the first female in 1-320th's history to lead an artillery platoon in a combat environment.
"It was an exciting time to head over," said Boroff. "I was grateful I was getting the opportunity to join the operation. I had been following the unit and all of their accomplishments all summer."
«Read the rest of this article»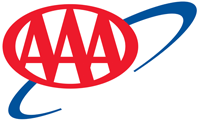 Tampa, FL – Oil prices slipped fractions of a penny over the weekend, reaching today's national average price for regular unleaded gasoline of $2.31 per gallon. Today's price is still two cents more than one week ago, four cents more compared to one month ago and 50 cents more per gallon year-over-year.
Retail prices continue to fluctuate but have remained between $2.28-2.32 for more than a month as reports of increased U.S. production continues to counter OPEC rebalancing efforts.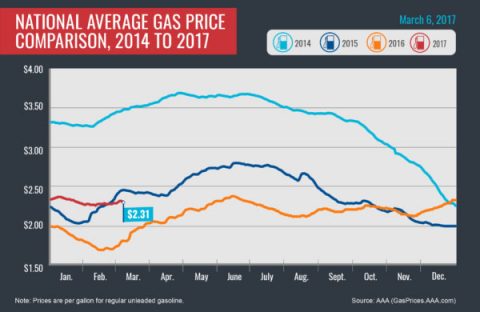 «Read the rest of this article»
Written by Leon Roberts
U.S. Army Corps of Engineers, Nashville District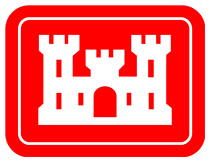 Nashville, TN – The U.S. Army Corps of Engineers Nashville District announces a new firewood policy is now in effect, and seeks the public's cooperation to prevent the spread of forest insects and disease at campgrounds in the Cumberland River Basin.
The new firewood policy requires visitors at the Nashville District's recreation areas, primitive campsites and 25 campgrounds to use only firewood that has been certified as heat-treated by U.S. Department of Agriculture or state natural resource agency.
«Read the rest of this article»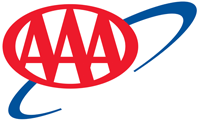 Tampa, FL – National gas prices have increased fractions of a penny to reach today's average price for regular unleaded gasoline, which is $2.28 per gallon. Today's average is the same as one week ago, five cents less compared to one month ago and 56 cents more than the same date last year.
Prices continue to remain flat due to lower driving demand and an oversupplied market as a result of increased U.S. production. As refinery maintenance season begins and driving demand increases, we could expect to see some of the gasoline supply in the U.S. soaked up.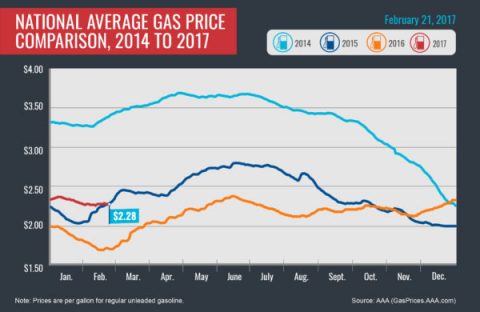 «Read the rest of this article»