Topic: New Jersey

Montgomery County, TN – The Clarksville Montgomery County School System has appointed two veteran administrators to middle school principal positions effective for the upcoming school year.
Current New Providence Middle School Principal Laura Barnett will serve as the new principal at Rossview Middle School. Richview Middle School Assistant Principal Laura Boss will take over at Northeast Middle School.
«Read the rest of this article»

Nashville, TN – Tennessee has been named No. 4 in a recent analysis of the 10 Best States for Retirement 2016 by Kiplinger.com, a Washington, D.C.-based publisher of business forecasts and personal finance advice. The report rated all 50 states based on quantifiable factors that are important to retirees.
Affordability, especially in terms of lower taxes on retirees and lower health care costs, was a key factor in the research. The economic health of the state, as well as the overall health of the population, was also taken into account. States with prosperous populations of residents age 65 were also important in the comprehensive analysis.
«Read the rest of this article»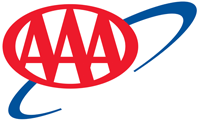 Tampa, FL – Gas prices have fallen for nine consecutive days, reaching today's average of $2.33 per gallon.
Gasoline demand remains on track to set a new all-time high for the 2016 summer driving season, however, crude oil remains relatively less expensive than recent years which is contributing to direct savings at the pump.
Drivers are saving a nickel per gallon on the week, but are paying five cents per gallon more on the month.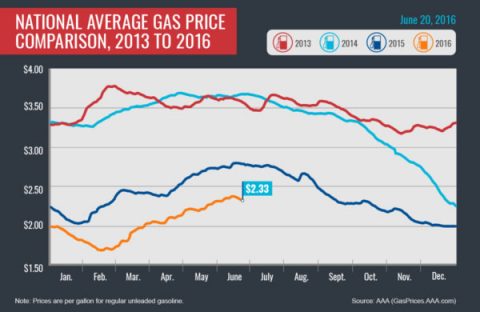 «Read the rest of this article»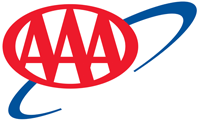 Tampa, FL – The national average price of gas reached a new 2016 high over the weekend, and today's average of $2.38 per gallon is the most expensive average since September 2015.
Gas prices have moved higher by two cents per gallon on the week and 16 cents per gallon on the month.
Although pump prices have increased for 28 of the past 33 days, consumers continue to benefit from yearly savings and prices are down 42 cents per gallon compared to a year ago.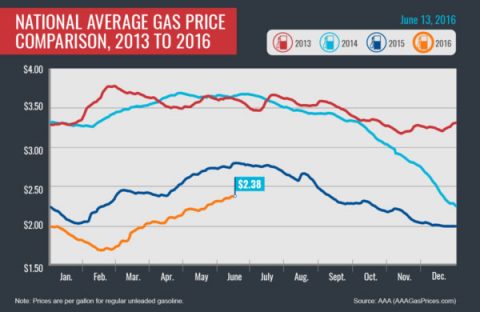 «Read the rest of this article»
Written by Felicia Chou
NASA Headquarters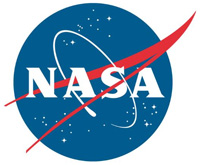 Washington, D.C. – NASA's Kepler mission has verified 1,284 new planets — the single largest finding of planets to date.
"This announcement more than doubles the number of confirmed planets from Kepler," said Ellen Stofan, chief scientist at NASA Headquarters in Washington. "This gives us hope that somewhere out there, around a star much like ours, we can eventually discover another Earth."
Analysis was performed on the Kepler space telescope's July 2015 planet candidate catalog, which identified 4,302 potential planets. For 1,284 of the candidates, the probability of being a planet is greater than 99 percent – the minimum required to earn the status of "planet."
«Read the rest of this article»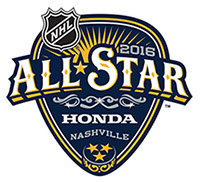 Nashville, TN – The National Hockey League brought their Fan Fair and All-Star Weekend to Nashville, Tennessee during the last four days of January. This city and league had been preparing for this much anticipated event for over fifteen months and expectations were high as the greatest show on ice descended on Music City.
"What an incredible setup, what an incredible beginning to All-Star Weekend," gushed NHL Commissioner Gary Bettman at the opening ceremonies on Thursday, January 28th, 2016. "The planning that the city of Nashville with the Predators and the local organizing committee and Bridgestone have done is nothing short of phenomenal. People are going to be thrilled to be part of this weekend."
«Read the rest of this article»
Written by Elizabeth Landau
NASA's Jet Propulsion Laboratory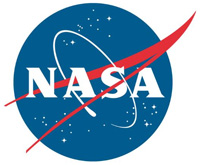 Pasadena, CA – Dark matter is a mysterious cosmic phenomenon that accounts for 27 percent of all matter and energy. Though dark matter is all around us, we cannot see it or feel it. But scientists can infer the presence of dark matter by looking at how normal matter behaves around it.
Galaxy clusters, which consist of thousands of galaxies, are important for exploring dark matter because they reside in a region where such matter is much denser than average. Scientists believe that the heavier a cluster is, the more dark matter it has in its environment. But new research suggests the connection is more complicated than that.
«Read the rest of this article»
Written by Sgt. William White
Headquarters, 101st Airborne Division (Air Assault)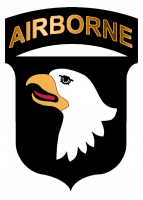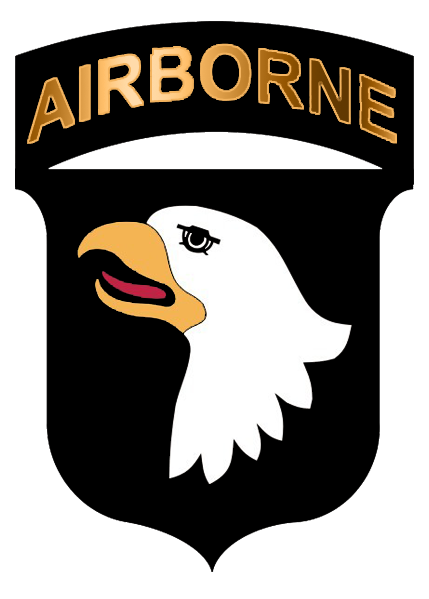 Fort Campbell, KY – Soldiers and leaders from the 101st Airborne Division (Air Assault) and Fort Campbell gathered to welcome their new acting senior commander at an Honor Eagle ceremony Tuesday in the division headquarters building here.
Brig. Gen. Scott E. Brower, who is returning to Fort Campbell for his fourth assignment will take interim responsibility of Fort Campbell and its units from Maj. Gen. Gary J. Volesky, Commanding General, 101st Airborne Division (Air Assault).
"Over 90 percent of the division is going to remain here and we need a competent and reliable leader to sustain readiness and take care of our Soldiers and Family members while we're deployed," Volesky said during the ceremony. "And Scott is exactly the right officer to fill this critical role."
«Read the rest of this article»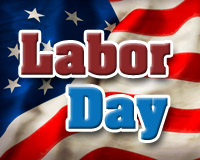 Washington, D.C. – The first Monday in September, Labor Day is a creation of the labor movement and is dedicated to the social and economic achievements of American workers.
It constitutes a yearly national tribute to the contributions workers have made to the strength, prosperity, and well-being of our country.
Through the years the nation gave increasing emphasis to Labor Day. The first governmental recognition came through municipal ordinances passed during 1885 and 1886.
«Read the rest of this article»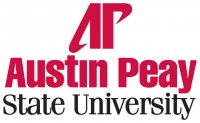 Clarksville, TN – Earlier this summer, Jose Ramos-Lopez, a senior cadet in Austin Peay State University's ROTC program, found himself running with police officers through the streets of Freehold Borough, New Jersey.
Ramos-Lopez was in the northern state to participate in a Cadet Leadership Course, and he was asked to carry the Special Olympics New Jersey torch during the Law Enforcement Torch Run, which raises money for the Special Olympics.
«Read the rest of this article»