Topic: pregnancy
National Women's Health Week is May 12th-18th, 2013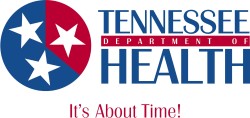 Nashville, TN – It's your time, ladies! The Tennessee Department of Health joins celebrations of National Women's Health Week, which kicks off on Mother's Day, May 12th.
This nationwide initiative calls attention to the importance of women's health and empowers them to take small, manageable steps for longer, healthier, happier lives. «Read the rest of this article»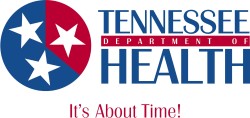 Nashville, TN – Effective April 1st, 2013, prescribers will be required to look up their patients in the state's Controlled Substance Monitoring Database before beginning a new treatment with an opioid or benzodiazepine and at least yearly thereafter if treatment continues.
The reporting will ultimately benefit all Tennesseans in helping to decrease the complex collection of problems associated with improper use of prescribed drugs. «Read the rest of this article»

Clarksville, TN – Clarksville Parks & Recreation hosts two programs at all the Burt-Cobb and Crow community centers in to reach help mentor and aide middle school and high school-aged members of the community.
The Burt-Cobb Community Center is home to the Dream Chasers Group Mentoring Program each Tuesday from 4:00pm to 5:30pm. Dream Chasers is focused on helping at-risk youth, ages 13-17 in a small group atmosphere. Teens can enjoy free pizza courtesy of Little Caesar's and talk about their lives with mentors who can provide positive influences. «Read the rest of this article»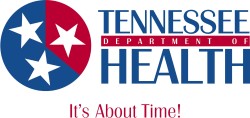 Nashville, TN – Weighing in at just over four pounds, one of the newest residents of Tennessee isn't just premature, he's dependent on addictive drugs.
Within a few hours of the delivery, hospital staff members knew by his seizures, high-pitched cries, tremors, fever and vomiting this innocent baby was another tragic case of neonatal abstinence syndrome, a condition caused when an unborn child is exposed to powerful drugs used legally or illegally by a mother during pregnancy. «Read the rest of this article»
Tennessee Department of Health, Partners Work to Reduce Early Elective Inductions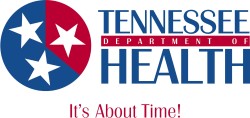 Nashville, TN – Any parent or expectant parent will tell you nine months is a very long time to wait to meet a new baby. But research shows the final weeks of pregnancy are crucial to a baby's development.
The Tennessee Department of Health is working to educate health providers and parents that "Healthy Babies are Worth the Wait" for a full-term, 40-week pregnancy. «Read the rest of this article»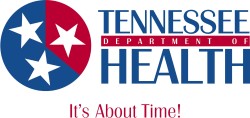 Nashville, TN – Children born in some third-world countries have a better chance of reaching their first birthday than some children born in America.
This disturbing fact is one reason health and medical professionals gathered in Nashville September 20th, 2012 for "Tennesseans Teaming up for Change: Statewide Infant Mortality Summit." «Read the rest of this article»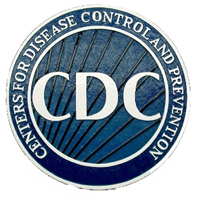 Washington, D.C. – As of September 11th, 2012, 48 states have reported West Nile virus infections in people, birds, or mosquitoes. A total of 2,636 cases of West Nile virus disease in people, including 118 deaths, have been reported to CDC.
Of these, 1,405 (53%) were classified as neuroinvasive disease (such as meningitis or encephalitis) and 1,231 (47%) were classified as non-neuroinvasive disease.
«Read the rest of this article»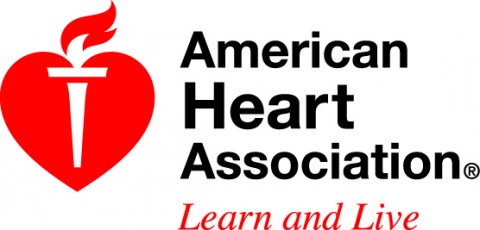 Dallas, TX – If you develop pregnancy-related hypertensive disorders or diabetes, you may have an increased risk of cardiovascular disease later in life, according to research in Circulation: Journal of the American Heart Association.
"We wanted to learn about possible explanations as to why women with pregnancy complications tend to have more heart disease later in life," said Abigail Fraser, M.P.H., Ph.D., School of Social and Community Medicine at the University of Bristol, United Kingdom. «Read the rest of this article»
Expectant Mothers Urged to Call the QuitLine to Stop Smoking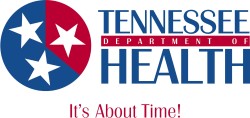 Nashville, TN – The Tennessee Department of Health is asking pregnant women who smoke to "Clear the Air for Mother's Day" this May. This campaign is designed to encourage pregnant smokers to quit for this observance, in the hope they may quit for good. In Tennessee, nearly one fifth of women who give birth say they used tobacco during their pregnancy.
"Smoking is not only dangerous for pregnant women, but also puts their babies and other family members at risk for health problems or even death," said Health Commissioner Susan R. Cooper, MSN, RN. "This Mother's Day, we urge pregnant smokers to put down their cigarettes to start their journey to a tobacco-free life and a smoke-free home for their baby." «Read the rest of this article»

Washington, D.C. — The U.S. Department of Housing and Urban Development announced today that it will launch multiple investigations into the lending practices of certain mortgage lenders to determine if they illegally denied families mortgages because the mother is pregnant or a family member is experiencing a short-term disability. The action follows a report published this week in the New York Times outlining the lending practices of some lenders which might possibly violate the Fair Housing Act.
"Denying a mortgage to people just because they're having a baby is flat wrong," said Vice President Biden, Chair of the White House Task Force on Middle Class Families. "Mothers on maternity leave have jobs, they have income, and they shouldn't have to lose their deal to close on a house because they had a baby. I applaud HUD for taking action on this practice that could potentially affect untold numbers of families." «Read the rest of this article»