Topic: Social Security

Clarksville, TN – On Friday, November 15th, 2013, from 10:00am to 1:00pm, the New Providence Community Policing Center (NPCPC) is hosting a Job Fair. There are multiple employers that will be attending this event.
Bring your résumé, photo ID, and Social Security card or birth certificate. Dress for success. Be prepared to complete job applications and to interview.
«Read the rest of this article»
Washington, D.C. – The IRS's annual 'Dirty Dozen' list includes common tax scams that often peak during the tax filing season. The IRS recommends that taxpayers be aware so they can protect themselves against claims that sound too good to be true.
Taxpayers who buy into illegal tax scams can end up facing significant penalties and interest and even criminal prosecution. «Read the rest of this article»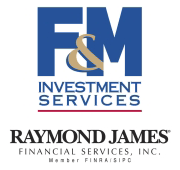 Clarksville, TN – If you like political drama, you're in luck. It seems like just yesterday the news was filled with references to the fiscal cliff. Now, coming to theaters everywhere, is "sequestration." Look for more political confrontation to unfold as sequestration gets under way.
What exactly is sequestration?
"Sequestration" refers to a series of automatic, across-the-board spending cuts to federal government agencies that are scheduled to take place in fiscal years 2013 through 2021. «Read the rest of this article»

Montgomery County, TN – The Clarksville Montgomery School System will begin taking applications for the 2013-14 CMCSS Voluntary Pre-Kindergarten starting in March.
The applications will be taken on the following dates and school sites from 4:00pm–6:00pm. «Read the rest of this article»
Washington, D.C. – If you paid someone to care for your child, spouse, or dependent last year, you may qualify to claim the Child and Dependent Care Credit when you file your federal income tax return.
Below are 10 things the IRS wants you to know about claiming the credit for child and dependent care expenses. «Read the rest of this article»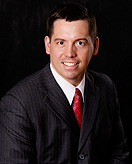 Clarksville, TN – The three major stock indices finished up for 2012 and continued to climb in the new year as Congress passed a last-minute plan to avoid most of the so-called "fiscal cliff."
The Congressional Budget Office estimates these measures will add $4 trillion to the deficit over the next 10 years, while raising $620 billion in revenue through a series of tax increases on wealthier Americans.
The 2011 temporary cut to Social Security payroll taxes was not extended, increasing them from 4.2% to 6.2% effective immediately. The 2 percentage point increase means everyone will take home less each paycheck, which could impact consumer spending growth over the near term, according to Raymond James Chief Economist Scott J. Brown, Ph.D. «Read the rest of this article»
Recently, I saw a graphic on Facebook depicting certain states in the USA where there were more people on welfare than working in that state. A couple of days later, I read a post that a friend shared on Facebook, again, about welfare.
I was not surprised at the post, rather, reminded that sometimes it takes a couple nudges for us to see what we're really seeing. The post was from Mike Huckabee, a former preacher and presidential candidate. «Read the rest of this article»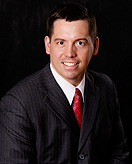 Tax increases and automatic spending cuts that take effect in 2013 will increase government revenue and significantly cut the budget deficit. However, that comes at the cost of economic conditions "that will probably be considered a recession."
That's the conclusion reached by the nonpartisan Congressional Budget Office (CBO) in a recent report. The report also documents some of the factors and conditions that make addressing the situation so contentious. (Source: Congressional Budget Office , An Update to the Budget and Economic Outlook: Fiscal Years 2012 to 2022, August 2012.) «Read the rest of this article»
Nashville, TN – The Internal Revenue Service today issued its annual "Dirty Dozen" list of tax scams, including those most common in Tennessee.
"Be cautious! Remember a deal that sounds too good to be true probably is," said IRS spokesman Dan Boone. "And when someone you don't know and trust wants your private information, they may be up to no good." «Read the rest of this article»
Washington, D.C. – There are many benefits that come from being your own boss. If you work for yourself, as an independent contractor, or you carry on a trade or business as a sole proprietor, you are generally considered to be self-employed.
The IRS would like you to know about six self-employment and self- employment tax tips. «Read the rest of this article»