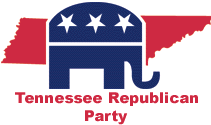 The House GOP Review is a weekly feature that gives Tennesseans an in-depth look at what our Republican state legislators have been working on this week, and a glimpse into what's planned for the coming week at our state house
House GOP leaders pleased with Supreme Court verdict upholding lethal injection
House GOP leaders said this week that they were pleased with the opinion issued by the U.S. Supreme Court in the Baze vs. Rees case that upheld the use of lethal injection as a means of execution. In a 7-2 ruling Wednesday, the Supreme Court held that Kentucky's three-drug protocol did not amount to cruel and unusual punishment.
In September of 2007, U.S. District Judge Aleta Trauger ruled that Tennessee's method of lethal injection was unconstitutional. Soon after, Governor Phil Bredesen issued a moratorium pending the outcome of the death penalty case facing the U.S. Supreme Court. As a result, two executions were put in jeopardy of not being carried out. Pervis T. Payne was scheduled to be executed on December 12, 2007, for two counts of murder stemming from a brutal stabbing he committed in Shelby County. Mass-murderer Paul Dennis Reid gunned down seven victims execution style, killing more people than anyone else on Tennessee's death row, and drawing seven death sentences.
The Republican leaders pointed out that by the time a criminal in this state reaches the point of execution, they have been afforded every opportunity—appeals, access to lawyers, and judicial review—to ensure that their rights are properly carried out and protected. The leaders called for the Governor to lift the moratorium and carry out the executions as planned, adding that the justice a jury of their peers determined should be administered.
Ninety-six inmates reside on death row in the state of Tennessee, with the  next execution scheduled to take place in April of 2009.
Immigration provision killed on House floor
House Republicans attempted to add a commonsense immigration provision to a bill before the House on Thursday. The Republican-sponsored amendment would have clarified that employers are able to require that their employees speak English on the job. The move sparked outrage on the other side of aisle, and the amendment was killed, with a 51 to 46 vote.
Earlier this year, Republicans introduced legislation that would have enacted the "Protecting English in the Tennessee Workplace Act." The bill, similar to that of Senator Lamar Alexander's legislation on the federal level, specified that it is not an unlawful practice to require an employee to speak, or an applicant for employment to agree to speak, English while engaged in work. The sponsor argued that it was not unreasonable to protect businesses by clarifying that they are allowed to set their own policies, and that requiring that English be spoke on the job often boils down to a safety precaution. He cited businesses where employees are continuously handling toxic products or food containers, or in factories, where critical safety information is displayed in English. The bill eventually failed in the Employee Affairs subcommittee.
Long Term Care proposals moving forward
Republicans have been at the forefront of legislation to help elderly and disabled citizens "age in place" by receiving more home and community based care options — and generally to give them more choices about their health care.  This week marked the passage of House Bill 941 out of Health and Human Resources Committee, legislation that would offer financial allowances to consumers, giving them the freedom to choose which services they want within their spending plans.
The program began as a demonstration in Arkansas, Florida, and New Jersey. Currently, 12 more states are implementing self-directed personal care programs. Findings of a demonstration project jointly supported by the U.S. House and Human Services and the Robert Wood Johnson Foundation showed that recipients with disabilities who direct their own supportive services were significantly more satisfied and appeared to get better care than those receiving services through homecare agencies.
Another piece of legislation championed by Republicans for several years was rolled into an Administration's bill and passed unanimously in the House this week. The bill encourages personal responsibility by rewarding those who purchase long term care insurance. Currently, to receive state dollars for long term care, participants are required to "spend down" their assets—sometimes losing family heirlooms or land. House Bill 4206 would allow those types of assets to be retained, dollar for dollar, to equal the amount of a long term care  insurance purchase, rewarding the participants and allowing them more freedom.
In brief…
House Bill 2750 passed out of Finance, Ways and Means this week and is making its way to the House floor. The bill would authorize a governing body to use electronic forms of communication that would be available to the public in an effort to solve some of the problems associated with the dust-up over the Sunshine Law in Knoxville. The sponsor said he believes that with technology expanding the way people communicate, using this technology could solve some of the problems with the Open Meetings Act.

House Bill 1421, the "Competitive Cable and Video Services Act," passed out of the Commerce Committee this week and is headed to Finance, Ways and Means. The Senate bill is moving forward as well, with legislators having announced last week that a compromise was finally reached on the legislation after nearly two years of negotiations.

Two DUI bills saw passage this week, as Republican lawmakers continue their efforts to strengthen the state's DUI laws. House Bill 831 requires a judge to impose on a DUI offender certain conditions such as participation in an alcohol and drug safety school, or a drug and alcohol assessment or treatment. House Bill 3661 would create within the TBI a "Repeat DUI Offender" registry of persons who have two or more DUI convictions and whose license is currently suspended or revoked. The registry would be available on the Internet, similar to the way sexual offender information is provided.

The much-anticipated spring Sales Tax Holiday is approaching, and will occur April 25-27, 2008. The date, originally set for March 21-23 on Easter weekend, was changed by the General Assembly in order for consumers to enjoy the full three days of tax-free items. Consumers and retailers can call (800) 342-1003 Monday through Friday 8 a.m. to 5 p.m. or visit

www.state.tn.us/revenue/salestaxholiday

for more information.
The week ahead…
House Bill 2484 exempts places of worship from posting of signage to indicate nonsmoking enclosed areas as required by the Non-Smoker Protection Act. (Agriculture Committee)
House Bill 3602 creates a statewide board of building appeals. (Commerce Committee)
House Bill 3807 requires a utilization review of medical services in workers' compensation cases to be done by a physician licensed in Tennessee in the same specialty as the physician providing the services. (Consumer & Employee Affairs Committee)
House Bill 4029 creates a pilot program to make laptops available to juniors and seniors attending high school who are also enrolled in college courses at the eligible postsecondary institutions. (Education Committee)
House Bill 2876 creates a Class D felony for fifth and subsequent DUI offenders with a minimum 360 consecutive day sentence; counts all convictions within 10 years of DUI date when calculating prior offenses and includes convictions of vehicular assault, vehicular homicide while intoxicated, and aggravated vehicular homicide. (Finance, Ways and Means)
Senate Joint Resolution 0687 provides for the popular election of the lieutenant governor. (State & Local Government Committee)
House Bill 2513 requires the Tennessee lottery corporation to use numbered balls in selecting lottery winners. (State & Local Government Committee)
House Bill 2860 creates a presumption when determining the amount of bail that any defendant not lawfully present in the United States is a risk of flight; requires jailers to determine citizenship status of persons charged with a felony or with a second or subsequent DUI. (Budget Subcommittee)
House Bill 2903 requires the general appropriations act to first fund K-12 education and then remaining functions of state government. (Budget Subcommittee)