Topic: House of Representatives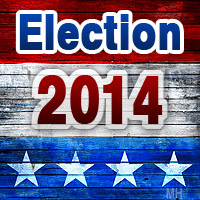 Clarksville, TN – Democratic nominee for Congress Dan Cramer and former Republican candidate Jacob Brimm have filed a complaint with the Office of Congressional Ethics against incumbent Rep. Marsha Blackburn, for actions surrounding her absence at a July debate in Bolivar, Tennessee.
The complaint alleges that Blackburn potentially misused the time of a staffer, Johnny Blakely, who was dispatched to attend the debate in Blackburn's stead. Blakely is a member of Blackburn's congressional staff, not her campaign staff, and if he was appearing at the Bolivar debate while being paid with taxpayer money, it could be considered a violation of the rules of the House of Representatives. «Read the rest of this article»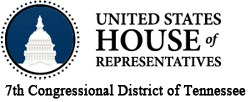 Washington, D.C – On the one-year anniversary of the House acting to protect women and babies from dangerous late-term abortions, Congressman Marsha Blackburn (R-TN) is calling on the Senate to take up and pass H.R. 1797, the Pain-Capable Unborn Child Protection Act.
«Read the rest of this article»

Nashville, TN – The Tennessee Department of Commerce and Insurance (TDCI) issued emergency rules this morning aimed at protecting Tennesseans seeking health insurance coverage through the federally facilitated marketplace (FFM), or "exchange."
The emergency rules implement Public Chapter 377 by establishing registration requirements for navigators and certified application counselors designated under the Affordable Care Act (ACA) with the responsibility to assist consumers access the FFM.  «Read the rest of this article»
Clarksville, TN – As the debate continues in Washington, D.C., over raising the nation's debt limit, Clarksville Mayor Kim McMillan recently join 49 other mayors from across the country to urge Congress and the President to include job creation initiatives in whatever agreement they reach.
Mayors from 50 cities, who gathered last week at the United States Conference of Mayors' Summer Leadership meeting in Los Angeles, sent a letter to President Obama and the leadership of both the House and Senate that called on them "to consider the impact of your agreement on the overriding priority of job creation. «Read the rest of this article»
Year-long physician payment solution ensures continued access to doctors

Nashville, TN – AARP Tennessee State Director Rebecca Kelly released a statement following today's passage of the Medicare and Medicaid Extenders Act of 2010 by the House of Representatives. 
The bill, which is expected to be signed by the president, stops a scheduled payment cut to doctors in Medicare, ensuring seniors can continue to see their physicians for the next year. «Read the rest of this article»
Washington, DC. – U.S. Rep. John Tanner helped the House of Representatives overcome a partisan block to pass legislation boosting U.S. manufacturing jobs.
The "U.S. Manufacturing Enhancement Act of 2010" (HR 4380) contains hundreds of tariff suspensions and reductions to help American companies grow, stay competitive and support further job creation. The bill was initially opposed by House Republican leaders but eventually passed the House overwhelmingly by a vote of 378-43.
"Passage of this bill is one more step toward economic recovery and private-sector job growth in America," Tanner said. "Working families in America will be grateful that a substantial majority of Members of this House rose above political rhetoric to do the right thing to save and create jobs in Tennessee and across our country." «Read the rest of this article»
Herron praised for 'fiscal responsibility and accountability'
Dresden, TN — The fiscally conservative Blue Dog Coalition announced today its endorsement of conservative Roy Herron for Tennessee's 8th Congressional District, citing his commitment to fiscal responsibility and accountability.
The Blue Dogs, who represent the center of the House of Representatives, are dedicated to the financial stability and national security of the United States, and have consistently worked with members of both parties to promote common sense, middle-of-the-road policies.
The Blue Dog endorsement makes clear that Herron will stand up to anyone in Congress to curb reckless spending. «Read the rest of this article»

Washington – U.S. Rep. John Tanner released the following statement regarding his vote "no" on last Sunday's health care legislation. «Read the rest of this article»

WASHINGTON – In an 8th District radio address, U.S. Rep. John Tanner discussed the latest developments in Congressional consideration of various health care reform proposals.
[wpaudio url="https://www.clarksvilleonline.com/wp-content/uploads/2009/08/Tanner-Update-on-Health-Care-0802091.mp3″]
Below is a transcript of Congressman Tanner's remarks: «Read the rest of this article»
Unemployment has now reached 9.1% in Tennessee, with Perry County topping the list at 27%. Tax collections and state revenues are down, just as the need for government assistance and public services is skyrocketing. The number of people on food stamps, along with those losing their health insurance increases exponentially, while manufacturers and retailers from Memphis to Kingsport shut down their businesses – wiping out relatively good-paying jobs and whole regional economies.
Enter the Tennessee Republican Party, who declared victory upon taking the reins of leadership in the General Assembly for the first time since Reconstruction. The TNGOP, who barely eked out a win here in November, moved quickly to announce an agenda that would show all Tennesseans that the Republican Party was ready to handle the economic crisis.
Or not. «Read the rest of this article»