Tennessee's "Top Spot" hit bottom on Best Life Magazine's "Best Place to Raise a Family" list, coming in at #257 (out of 257) based in part on the listed amount of per-child school spending. Yet even as the city and the School Department challenged that placement and the numbers it was based on, the fact remains that Clarksville has both a lot more and a lot less to offer than many comparable cities across the country.
In leading up to the list for this monthly magazine aimed at male readers [with the survey actually targeting fathers in search of family friendly communities, researcher Sara Vigneri wrote:
"…fathers face reality when they're not in prime time. They want to raise their children somewhere safe [ed. note: read "low crime"], where they can attend good schools with favorable student-teacher ratios, above-average test scores, and respectable budgets. Plenty of museums, parks, and pediatricians also contribute to a good quality of life, whereas multihour commutes, expensive houses, and divorcing friends and neighbors do not."
The top "family friendly" spots across the country included Honolulu with school spending of $9000 per student, Madison WI for the high number of pediatricians accessible to families; Seattle WA for its $266 per capita spending on city parks and public areas; El Paso Texas with a median student/teacher ratio of 16:1; Tulsa OK with an average 17-minute commute for its workers; Honolulu, Hawaii for its unemployment rate at half the national average, and its beaches (which is a given — hey, you're on a island!). Las Vegas, where our city leaders are currently marketing our city to mall developers, ranked 32nd on the list.
Other cities that handily topped Clarksville: Salinas CA (despite its earthquake ravaged landscape, it has made a wonderful comeback); Stamford CT (a nice southern New England community); Boise Idaho with the accessible landscape and college community; Manchester NH; Ann Arbor MI; Oceanside CA, Buffalo NY and more. The "losing cities on that bottom ten included Flint MI, Dayton Ohio, and Beaumont TX. The listing reflects data culled from an evaluation of 257 U.S. cities using statistics and information provided by the U.S. Census Bureau, National Center for Education Statistics, FBI, American Association of Museums, National Center for Health Statistics and American Bar Association.
Readers should also keep in mind that some of these statistics are more than a year or two old before they are compiled into a report that can be used by journalists. Not that it makes a major shift in the issues I now address. The report, which was discussed on the May 19 Today Show on NBC, cited "$6,729 per student, per school year" as inadequate by the magazine's rating, and that it is a figure the School Department challenges with the statement that it spent $7,494 per student. National databases may not yet reflect that number.
Clarksville's best resource is its people. It holds a diverse population that includes a high percentage of military families, due to the presence of Fort Campbell. The number of retirees, listed at 8%, is lower than the national average. It is more and more a young family town.
Yes, housing is exceptionally affordable here in contrast to the rest of the nation. Clarksville is a city on the grow, working to attract new business and industry. But it is this unchecked growth that brings with it a host of new problems, especially in terms of the needs of families. Its infrastructure is not keeping up with the pace of development, as heavy traffic and perpetually clogged main arteries prove. Some of the road/traffic design, especially on Wilma Rudolph Boulevard at the new 101st overpass, is sheer lunacy: without reflective aids, a driver can't even see the marked traffic lines at night and the traffic lights are not aligned correctly with the lanes. Confusion reigns. Ergo, avoid the intersection and its surrounding shopping at all costs/it's just too aggravating.
Many schools are overcrowded, packed too tightly, and though new school construction will temporarily ease that issue, the unchecked growth in family housing will quickly refill those buildings. Back to Square One.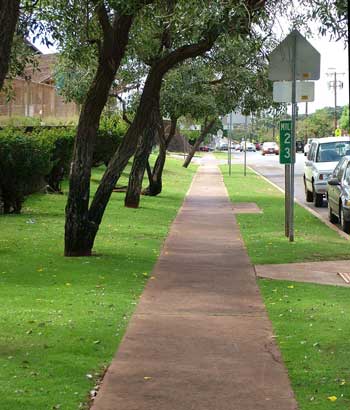 Clarksville children are isolated from many activities by virtue of distance from, well, just about everything. It is completely unsafe for a youngster (or anyone) to ride a bike along most Clarksville roadways. The lack of bike lanes is abominable. Children living in most new housing developments are completely dependent on mom and dad for rides to everywhere they need to go. More mini parks and pools, please. They can't even walk safely in many areas due to lack of sidewalks.
One of the biggest ironies in that department is the Airport mini-park adjacent to Outlaw Field, which of and by itself emerged in prolonged piecemeal development; it has a playscape and a pair of basketball hoops set in a grassy nook beside the airport fence, it has a children's playscape. There are no sidewalks, so access to the park is gained by walking alongside the well-traveled two-lane road that connects Tiny-Town Road and Jack Miller Boulevard. Secondary access comes from walking the railroad tracks that bisect the neighborhood. Many youngsters pass the time climbing the railroad flatbed cars and other equipment stored, sitting dormant, there, virtually every day of the week.
Clarksville has several military-oriented sites, a nice but small downtown museum, a small but wonderful art community, the Roxy Regional Theater (a cultural blessing for the city), Dunbar Cave (a hidden treasure and boon for naturalists), bowling alleys, and quite a few sports fields — most of which require — here we go again — access by mom or dad's car.
Clarksville does have an exceptional library with good summer programs for children. It has a large computer lab, providing internet access for many city residents. Its growing collection of music and DVDs reflects the diversity of the city and the creativity of the library staff. The Pageant Lane library does have truth in advertising: there is something for everyone there. And it's on a bus line.
How many times will a family visit the Customs House (apart from special programs)? How many times will someone visit Fort Donelson or other sites and monuments around town? What about the children who are NOT involved in sports? There are few options, so… stay home and play video games? Surf the net? Hang out, bored and ripe for trouble?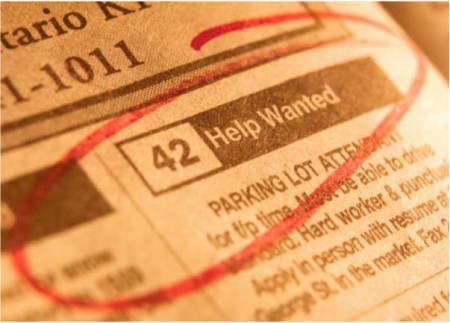 The city boasts an ever growing median income, but the job roster is littered with low-paying jobs that don't meet the living wage criteria for pay with and/or without benefits. When some professional support services offer $10 an hour for master degree'd workers, it becomes a joke. Eight or nine dollars an hour is NOT a good pay scale; it's certainly not a living wage (neither is the current minimum wage).
Clarksville charges a fairly high price for access to city pools, but once again, most kids require a ride to and from the pool. Some, like the Swan Lake complex, are not accessible without private transportation. They are certainly not within walking distance for most families.

Clarksville's bus system is good for what it does; it just doesn't do enough or go far enough. Any city worth a "top spot" rating needs exceptional mass transit. That means later nightime buses, Sunday service, cross-town buses, a terminal (not a WalMart Parking Lot stop) at the end of each major run (i.e. at north Clarksville, the northern end of Wilma Rudolph, and Sango). They need cross town buses that cover North Clarksville, rather than routing riders south all the way downtown just to go north again on the other side of town. More benches and "weather shelters" at more stops would make the system user-friendly.
Drive down Fort Campbell Boulevard and see the pawn shops, title loan companies, the bright blinding neon orange fireworks shop, used car lots, fast food eateries, and WalMart. It doesn't look good; it's not appealing to newcomers.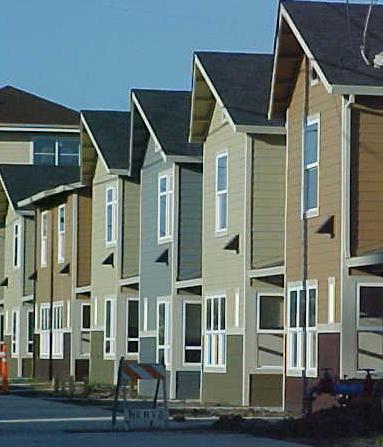 While the high cost of gas is further crimping the family dollar, this "top spot" city is so hellbent on housing and industrial growth that the infrastructure of activities that supports young families has been left in the dust. Each of these tightly packed suburban developments piles cookie-cutter homes on flat lots barren of trees and within spitting distance of each other. No sidewalks, greenspace, playgrounds…just lots of driveways.
Comparing Clarksville to other major or emerging cities across the country leaves the city in a less than favorable light in terms of crime, air quality, and traffic congestion.
Though this survey includes cities large and small, when I make my comments I'm not comparing Clarksville to the big metropolitans like New York City, Chicago or L.A. That's an unfair contrast. Nor do I compare Clarksville with smaller towns that dot the landscape between the major urban centers across America. Clarksville is a mid-sized city on the grow. From my own experience and perspective, I simply look at what other cities of comparable size have to offer, and Clarksville comes up short. It has many wonderful features, but the scales have been tipped to the side of development profits and tax revenues rather than resources for the people who fuel those profits and revenues.
When the city settled on the "Top Spot" logo, which no one but city officials seem to like, they painted a bullseye over the city, making it ripe for just such comparisons. Without careful management, without an effort to maintain the delicate balance between the job/housing market and the amentities and infrastructure that enriches the lives of the people who live here,, Clarksville will never be Tennessee's true "Top Spot."