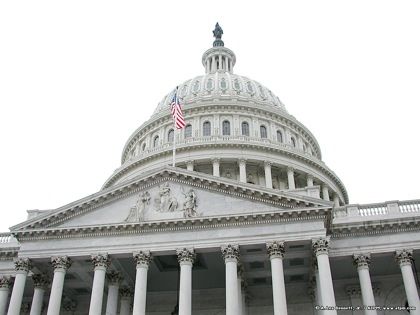 Reading the daily papers, including USA Today, is one of my daily rituals. The locals inform me of currents events and abbreviated versions of national and international news. My goal of perusing these papers prepares me to intelligently join in discussions among retirees while exercising at the Athletic Club.
I was recently shocked by a headline that read Federal Funding Changes Hit DCS. As I read each paragraph of this story, I got more and upset that our needy children will be tortured emotionally by budget cuts that precipitate the loss of 160 employees of the Department of Children and Youth Services. A budget cut by the federal government, namely the Bush administration, of $73 million dollars in unconscionable.
Governor Bredesen described this financial tragedy as "visible and painful kinds of cuts" and said budget cuts will have to be made in other areas "to keep the case management system intact."
Our values are distorted: the pressing needs of our children must be given priority. «Read the rest of this article»
Jimmie M. Garland, President, NAACP #5582, responds to correspondence from HUD regarding the Downtown Redevelopment and Urban Renewal Plan. Mr. Garland directed numerous questions about the plan to both HUD and the Justice Department in May.
In response to correspondence received from the Nashville, Tennessee Office of Housing and Urban Development dated May 20, 2008, the Clarksville Tennessee Branch of the National Association for the Advancement of Colored People (NAACP) would like to thank the Nashville HUD office for its prompt response.

Although several of our concerns were addressed in their response, we feel there is still serious discord between the intent of the Ordinance as approved by the City Council and the understanding the residents have concerning the impact the redevelopment plan will have on their communities.
It is factual that Section 13 of the Tennessee Code Annotated clearly states that certain and deliberate steps must be taken to establish a redevelopment district. In developing the local development plan, the Clarksville City Council has apparently ignored the code, cherry picking areas that meet their objectives. It is troubling to know that the redevelopment plan, as written, does not meet all the objectives of the City of Clarksville five-year consolidated plan. «Read the rest of this article»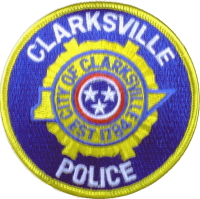 The Clarksville Police Department will be hosting TEEN Citizen Police Academy June 16th through June 20th, 2008. The course is free and the curriculum includes crime scene investigation, narcotic investigation, K-9 unit, mounted patrol and much more. The Teen Citizen Police Academy is for teens between the ages of 13-18. The times are 8:00 a.m. for Monday and 9:00 a.m. Tuesday through Friday, with pick up times at 3:00 p.m. each day.
The purpose of this academy is to create a better understanding between citizens and police through education. A copy of the application can be found at Police Headquarters, 135 Commerce Street, Clarksville, Tennessee. For more information you can contact Officer Joe Newman at 648-0656 ext 2304 or Officer David Cobb at ext. 2210.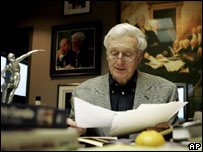 The Arts & Heritage Development Council of Clarksville, TN, is holding its 4th Annual Clarksville Writers' Conference July 10-12 at the Morgan University Center at Austin Peay State University.
Writers and readers are encouraged to attend this three-day event which addresses a wide variety of literature, including historical fiction, journalism, poetry, biography, short stories, storytelling, writing for young adults and children, fiction and nonfiction.
Conference holders are honored to have as this year's keynote speaker John Seigenthaler, Sr. (at left), renowned journalist, editor, publisher, political figure and current host of WNPT's book-review program "Word on Words."The conference banquet, held on the evening of July 11 at the Clarksville Country Club, will feature Seigenthaler and include a "Meet the Authors" reception and book signing. «Read the rest of this article»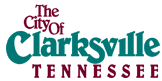 The City of Clarksville Office of Housing and Community Development will host a workshop on Fair Housing at the Customs House Museum on June 23, 2008 from 8:30 am to 4:00 pm.
The workshops are offered in partnership with Legal Aid of Middle Tennessee and the Cumberlands, The Housing Fund, Inc., Greater Nashville Regional Council, The United Way of the Greater Clarksville Region, U.S. Department of Housing and Urban Development Nashville Field Office and the Tennessee Housing Development Agency.
2008 marks the 40th Anniversary of the passage of the Fair Housing Act. But how much do you know about the Act and its impact on your life, your business or your community? What are your rights as a citizen? What are your responsibilities as a landlord? What is the process to file a Fair Housing complaint? What's the difference between reasonable modification and reasonable accommodations? «Read the rest of this article»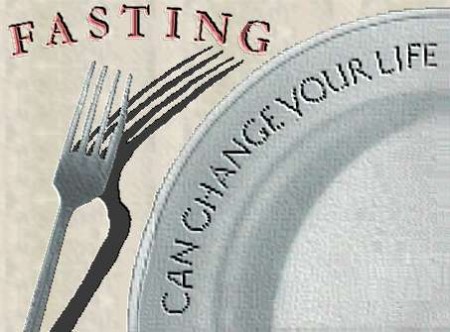 Fasting is a ritual practice common to the major religions of the world. In the Christian faith, we hear more about the custom during the holy season of Lent, when we practice self-sacrifice to regain a renewed spiritual perspective for daily living.
fasting is a sacrifice where a person voluntarily abstains from consuming food or drinking liquids. I grew up in an evangelical church environment that suggested and encouraged regular fasting as a means of spiritual growth.
As a teenager in St. Louis, I accepted the challenge of abstaining from one meal a week, a challenge for a 16-year-old boy with a typical appetite. For me, I purposely opted to abstain from the Friday school lunch. To heighten my appreciation for this weekly event, I retreated to a quiet place in the high school for an hour of meditation and reflection. This discipline became a spiritual growth hormone for me. This sacrifice aided my efforts to a good teen and to say no to the temptations of being a junior in high school. «Read the rest of this article»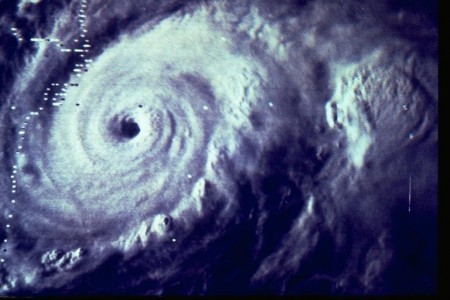 An average season has 11 named storms, including six hurricanes for which two reach major status, and that what professional forecasters are calling for in the summer of 2008.
NOAA's Climate Prediction Center "projected climate conditions point to a near normal or above normal hurricane season in the Atlantic Basin this year. The prediction was issued at a news conference called to urge residents in vulnerable areas to be fully prepared for the onset of hurricane season, which begins June 1." NOAA's Atlantic hurricane season outlook will be updated on August 7, just prior to what is historically the peak period for hurricane activity. The season runs through November 30. «Read the rest of this article»