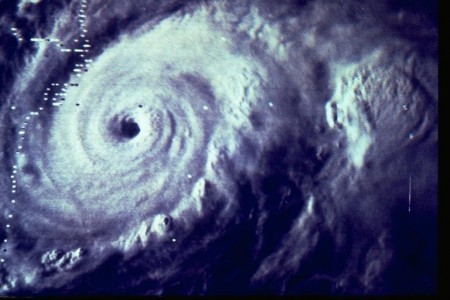 An average season has 11 named storms, including six hurricanes for which two reach major status, and that what professional forecasters are calling for in the summer of 2008.
NOAA's Climate Prediction Center "projected climate conditions point to a near normal or above normal hurricane season in the Atlantic Basin this year. The prediction was issued at a news conference called to urge residents in vulnerable areas to be fully prepared for the onset of hurricane season, which begins June 1." NOAA's Atlantic hurricane season outlook will be updated on August 7, just prior to what is historically the peak period for hurricane activity. The season runs through November 30.
In reality, the first Pacific storm of the season,Tropical Storm Alma, heavy wind and rain struck the Central American coastline Thursday after becoming the first such storm of the eastern Pacific season. With sustained winds of 65 mph, it was a hurricane when it struck Nicaragua.
While hurricanes themselves are a lesser threat to inland states such as Tennessee, major storms can move inland and stall, dropping copious amounts of rain in combination with strong winds and possible tornadoes.
The Climate Prediction Center outlook calls for considerable activity with a 65 percent probability of an above normal season and a 25 percent probability of a near normal season. This means there is a 90 percent chance of a near or above normal season.
For 2008, the outlook indicates a 60 to 70 percent chance of 12 to 16 named storms, including 6 to 9 hurricanes and 2 to 5 major hurricanes (Category 3, 4 or 5 on the Saffir-Simpson Scale).
"The main factors influencing this year's seasonal outlook are the continuing multi-decadal signal (the combination of ocean and atmospheric conditions that have spawned increased hurricane activity since 1995), and the anticipated lingering effects of La Niña. One of the expected oceanic conditions is a continuation since 1995 of warmer-than-normal temperatures in the eastern tropical Atlantic." — Gerry Bell, Ph.D., lead seasonal hurricane forecaster at NOAA's Climate Prediction Center.