RepowerAmerica is asking the general public to step forward and let the Environmental Protection Agency (EPA) know its concerns over carbon dioxide regulation. The deadline to submit your comments is Friday night.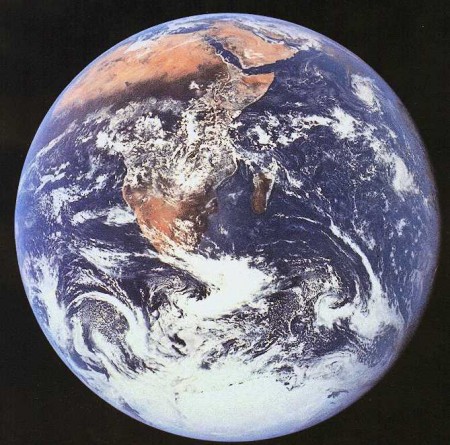 From the desk of Cathy Zoi, CEO, RepowerAmerica.org:
In April 2007 the U.S. Supreme Court ruled that the Environmental Protection Agency has the authority to regulate carbon dioxide if it is harming our health and welfare. After more than a year of delay, the EPA is finally now requesting public comments on whether carbon dioxide and other heat-trapping pollutants are endangering our health and our climate.
For nearly eight years, the Bush administration has done nothing to address the growing threats we face from global warming. Hurricanes are getting stronger, the North polar icecap is melting, and we've suffered through intense droughts, floods and killer heat waves. «Read the rest of this article»
The Austin Peay State University Department of Art is pleased to announce the Senior Graphic Design Show, which features the work of senior graphic design majors scheduled to graduate from the Bachelor of Fine Arts program in December. There is no charge for admission and the display is open to the public. Professionals in the design industry and people interested in art and design are encouraged to attend.
The show will begin with an opening reception at 7 p.m., Monday, Dec. 1 in the Trahern Gallery. The senior design exhibit will be on display through Dec. 7. «Read the rest of this article»
F&M Bank has been named to the 2008 list of Hot100 companies to watch in Tennessee by BusinessTN magazine. The 102-year old F&M ranks as one of the state's top 20 independent banks. With assets exceeding $700 million, F&M Bank operates offices in Montgomery, Rutherford, Wilson, Sumner, Robertson and Stewart counties.
"Being recognized by BusinessTN as one of the Hot100 companies in the state is evidence that businesses and individuals in middle Tennessee appreciate F&M's unique brand of banking," remarked Sammy Stuard, F&M president and CEO. "I think it also speaks to the fact that today, people are placing greater trust in their local bank rather than the larger financial institutions that are making so much of today's negative economic news," he continued. "As F&M continues to expand our market area, roll-out meaningful products and attract new client relationships, our customers have responded positively and our market has grown.  I am pleased to share this honor with the 220 F&M employees who are positively crucial to our success." «Read the rest of this article»
Kyle, Heron to head caucus
NASHVILLE — Senator Jim Kyle, D-Memphis, and Sen. Roy Herron, D-Dresden, have been elected by members of the Tennessee Senate Democratic Caucus to serve as minority leader and caucus chairman respectively for the 106th General Assembly. Leadership elections were held during a caucus meeting in Nashville last night.
Also, Sen. Doug Jackson, D-Dickson, was re-elected as vice chairman and Sen. Andy Berke, D-Chattanooga, was chosen as secretary/treasurer. All elections were by acclamation.
Kyle said that Senate Democrats look forward to tackling the many challenges facing the General Assembly during the upcoming session. «Read the rest of this article»
The holiday shopping season is now upon us. Every retail store, and shopping mall is raising their big 'Sales of the Season' signs and each competing for your dollar. Your children's eyes are beginning to develop that twinkle about them, and letters to Santa are beginning to be drafted.
Before you set your alarm clock this Black Friday to storm the stores for all the latest toys please take this into consideration.
August 2007 Mattel toys recalls 18.6 million toys that "might contain tiny, dangerous magnets or toxic lead paint". These magnets inside of the toys if swallowed have been known to connect across intestines and rip a child's bowls apart.
PVC (polyvinyl chloride) or vinyl is one of the most hazardous plastics to humans and the environment. When heated PVC can produce dioxins, the most potent synthetic chemicals ever tested. (http://www.besafenet.com/pvc/about.htm) «Read the rest of this article»