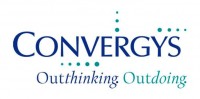 Convergys is holding an open house on Saturday, May 2nd from 9a.m. to 1p.m. at their office in Clarksville (690A North Riverside Drive). They are seeking Customer Service Representatives for both full-time and part-time positions. They have shifts available during the day, and in the evening. Convergys provides comprehensive benefits and training. For more information call them at 931-221-3008. You may also apply online. Convergys is a Equal Opportunity employer.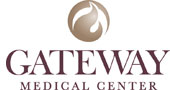 Gateway Medical Center is seeking a Chaplain to serve its patients, families, and staff each Sunday.  The Staff Chaplain will maintain set hours each Sunday of at least 4 hours within the medical center, and during that time will visit with every patient in the facility should they desire it.  The staff chaplain will also interact with each nursing station to provide pastoral care to our staff members.  The staff chaplain will also oversee distribution of spiritual literature, contact local clergy at the request of patients, and be on-call, from 6a.m.-10p.m.  each Sunday in addition to their required hours within the medical center. «Read the rest of this article»
Many of us who have been paying attention to the economic crisis were somewhat amused when Senator Bob Corker proceeded to take the Big Three automakers to task as they appealed to Congress for a bailout late last year. Where was Bob Corker (or any Republican senators, for that matter) when the financial and banking industry came to Washington with its hand out? Was Corker as tough on them as he was on GM?
This is a rhetorical question, of course. Nobody with a passing familiarity with Bob Corker's career in public office would ever accuse him of trying to tell business what to do (except, of course when it comes to companies who have unions).
Still, perhaps Senator Corker can teach us all a lesson in corporate responsibility. Let's examine how another one of America's corporate titans stands up to scrutiny after it extended its hand to receive a welfare check from Uncle Sam. Let's take a look at Bank of America.
Despite taking $25 billion in taxpayer dollars, Bank of America has not used their bailout funds to increase lending and revitalize the U.S. economy. «Read the rest of this article»
The first Student Traffic Awareness Training (S.T.A.T) class for 2009 had 12 students in the class. They were all licensed drivers with varying degrees of driving experience. The class was taught by veteran Police Officers and provided the young drivers with information on  speed awareness, underage alcohol prevention awareness, pedestrian and bicycle safety, rules of the road and procedures, traffic signs and signals, Tennessee traffic laws, and driving responsibly.
Beside the classroom training, they had an opportunity to see the effects of alcohol impairment on physical motor skills and driving ability by using eyewear which simulates visual acuity at varying degrees of intoxication. The students put on the eyewear and police officers then administered field sobriety tests to the participants. Also, the students were allowed to drive a golf cart with and without the eyewear to see the effects alcohol would have on their ability to drive. The class is  free to the participants.
There are several more classes available. Information on registration can be obtained by calling Misty Mackens at 931-648-0656, ext 2131 or Kaye Jones, 931-320-5762 or going online at www.clarksvillepd.org.
Lawrence Lessig, an advocate of balanced copyright law announced today that Warner Music issued a DMCA takedown notice on this presentation, which is most likely fully covered under the doctrine of fair use. He is a ardent supporter of fair use, and a lawyer, so he is going to fight this.
A video used to be embedded here but the service that it was hosted on has shut down.
A keynote address given at the OFC Conference in San Diego, CA, this is a revision of a REMIX talk, distinguishing between parts of the 20th Century that were Read Only (RO) and parts that were Read Write (RW).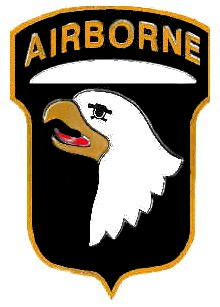 (Fort Campbell , Ky) – During the next several months various 101st Airborne Division (Air Assault) brigade and subordinate units will conduct changes of command. The ceremonies scheduled for May are as follows:
May 4, 10 a.m., 326th Engineer Battalion,
May 8, 10 a.m., 716th Military Police Battalion
May 14, 10 a.m., 3rd Battalion, 320th Field Artillery Regiment, 3rd Brigade Combat Team.
Changes of command will take place on the Division Parade Field, unless otherwise specified.
(Nashville, TN) – Adam Haynes, President of the Tennessee Federation of College Democrats issued the following statement in support of President Obama's plan presented today to make college more affordable and accessible to college students in this country:
Students in Tennessee -like young people all across America-are struggling to cope with the skyrocketing cost of higher education. In recent decades tuition has grown ten times faster than a typical family's income – putting an undue strain on families and making the cost of higher education too expensive for far too many. «Read the rest of this article»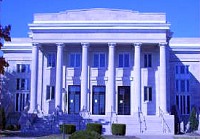 Lighthouse Baptist Church invites you to their first Amgio Fiesta which will be held on Friday on May 1st from 6p.m. to 9p.m. at First Baptist Church Parking lot (435 Madison Street).
There will be lots of food, fun, and music at the Fiesta. The event is children friendly and special children's activities are also being provided. The event is sponsored by First Baptist Church in Clarksville.
La Iglesia Bautista Faro de Luz, los invita el viernes 1ero de Mayo a las 6:00 p.m. en el estacionamiento de la Iglesia First Baptist a una noche familiar totalmente gratis.  Tendremos comida, actividades para niños y mucha música.  ¡Los esperamos!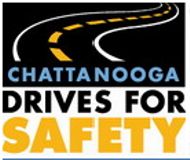 Since their installation in December 2007, red light cameras in Chattanooga, Tennessee have failed to decrease the number of collisions at the locations where they are used. The UK-owned firm LaserCraft operates automated ticketing machines at six city intersections, splitting the revenue generated with the city.
Officials claim the two primary objectives of the program are:
Save lives
Decrease the number of accidents, injuries and fatalities caused by speeding and red light running.
Instead of a decrease, the total number of accidents at these locations increased six percent from 143 to 152, according to the city's own data.
At most of the locations, there was little or no change in accident frequency following the installation of cameras. The only significant change was seen at Fourth Avenue and East 23rd Street where ten accidents in 2007 jumped sixty percent to sixteen in 2008. «Read the rest of this article»
Will advocate for best use energy efficiency spending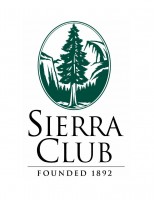 (Nashville) -The Tennessee Chapter of the Sierra Club has been included in a project involving thirteen Sierra Club Chapters across the country to help states and municipalities identify and successfully advocate for energy programs that best use their economic stimulus funds.  "Best use" is based on three attributes:  job creation, energy savings and cost savings.
The passage of the American Recovery and Reinvestment Act of 2009 (ARRA) legislation in February has opened the gates of billions of dollars of funding to flow from the Department of Energy (DoE) to states and municipalities through a block grant application process.  Grants will be approved for residential and commercial building energy audits, energy efficiency and conservation programs for buildings and facilities, implementation of transportation programs to conserve energy, energy efficient traffic signals and street lights and other projects.
Sierra Club is working to identify ways energy efficiency funds will be distributed and will advocate with decision makers to promote projects that are on-the-ground creating jobs and saving energy and money. «Read the rest of this article»