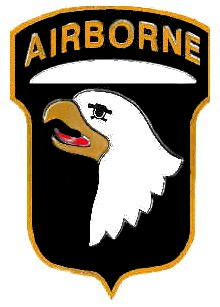 (Fort Campbell , Ky) – During the next several months various 101st Airborne Division (Air Assault) brigade and subordinate units will conduct changes of command. The ceremonies scheduled for May are as follows:
May 4, 10 a.m., 326th Engineer Battalion,
May 8, 10 a.m., 716th Military Police Battalion
May 14, 10 a.m., 3rd Battalion, 320th Field Artillery Regiment, 3rd Brigade Combat Team.
Changes of command will take place on the Division Parade Field, unless otherwise specified.