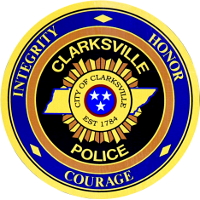 On June 5, 2009 about 3:40 p.m. officers responded to a request from the Fire Department at the scene of a car fire where they found a 52 year old male, a Clarksville resident, seriously injured outside of his burnt 86 Honda in a trail off of Crossland Ave. When officers responded to the scene, they found a male who alleged that he had been carjacked, stabbed, and his vehicle set on fire.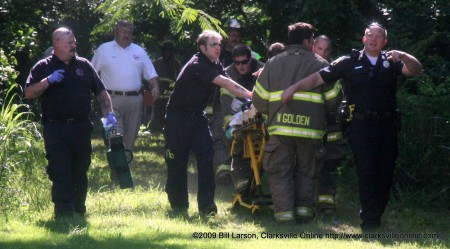 He said the suspect was a black male, approximately 5'11" tall, and about 200 lbs, wearing a white t-shirt, black shorts, and had corn rows in his hair. Officers combed the area looking for the suspect, but were unable to locate him.
The injured person had sustained multiple wounds to his body and appeared to suffer from burns in his lower extremities. He was transported by EMS and Lifeflighted to Vanderbilt. Detectives collected evidence at the scene, and the investigation is ongoing. For the safety of the victim, his name is not being released at this time.