Topic: firefighters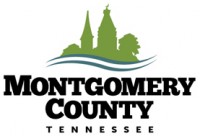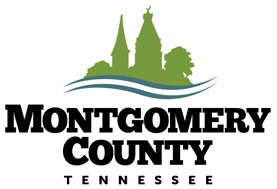 Montgomery County, TN – For local firefighters helping a family devastated by fire doesn't just end when they put out the flames.
On Saturday, December 16th, an early morning fire completely destroyed the Brantley home at 3845 Aly Sheba Drive. Stephen, his wife Iliana and their four children, Jazmine, Jayden, Jonah, and Joel, ages 3 to 11, were not injured by the fire but they lost all their belongings including four family pets.
«Read the rest of this article»
Clarksville, TN – Clarksville Fire Rescue presented its annual 9/11 Memorial Ceremony on Monday evening, September 11th, 2017 at the city's main fire station. A large crowd was present for the event, which marked the 16th anniversary of the terrorist attacks in 2001.
Guest speakers included Clarksville Fire Rescue Chief Michael Roberts, who paid tribute to all firefighters and first responders who lost their lives on 9/11, and Clarksville Mayor Kim McMillan.
«Read the rest of this article»
Written by Curtis Johnson
Tennessee State Representative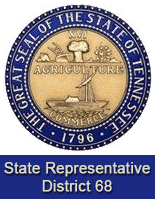 Nashville, TN – The first session of the 110th Tennessee General Assembly adjourned on May 10th, 2017, after passing major legislation that will benefit Tennesseans for generations to come. This is Part 8 of a 12 Part report.
This includes a measure making Tennessee the first state in the nation to offer all adults without a degree tuition-free access to community college; a new law rebuilding a safe and reliable transportation network, while reallocating revenues to maximize taxpayers' return on that investment; and a bill which provides a responsible path to improve access to broadband through investment, deregulation, and education.
Action in the General Assembly also included passage of a balanced budget which takes on no new debt, as well as legislation protecting the elderly, enhancing the state's robust job growth, cracking down on crime, and boosting efforts as the fastest improving state in the nation in K-12 student achievement. Following is a report on key legislation passed this year.
«Read the rest of this article»
Group fills vacancies left by recent retirements, promotions
Clarksville, TN – On Friday, May 12th, 2017 Clarksville Mayor Kim McMillan administered the oath to seven new Clarksville Fire Rescue firefighters who recently completed six weeks of initial training at the Tennessee Fire Service Academy.
The oath and pinning ceremony was attended by several dozen spouses, children and family members who cheered the firefighters into their new careers.
«Read the rest of this article»
Written by Leejay Lockhart
Fort Campbell Public Affairs Office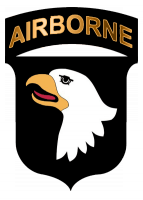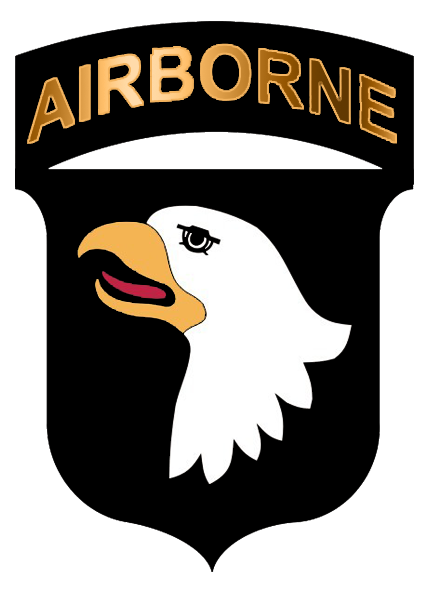 Fort Campbell, KY – Fort Campbell Fire and Emergency Services in cooperation with Middle Tennessee Fraternal Order of Leatherheads Society, hosted the second annual Light and Fight February 18th, 2017, at the Fort Campbell Fire Training Facility near Campbell Army Airfield.
The event provided firefighter training to approximately 50 participants from approximately 20 fire departments and involved 30 volunteer instructors. Personnel from seven states were at the training.
Dave Brasells, president of the Middle Tennessee Fraternal Order of Leatherheads Society, served as incident commander and he said the training was modeled after the Illinois Fire College Urbana-Champaign.
«Read the rest of this article»
Written by Andrew Good
NASA's Jet Propulsion Laboratory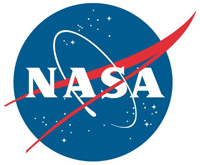 Pasadena, CA – In 1999, six career firefighters lost their lives responding to a five-alarm fire. They were part of a group of 73 dispatched to a smoke-filled warehouse in Worcester, Massachusetts. Lost inside the building's tight corners, they were unable to find an exit before running out of oxygen.
Avoiding a tragedy like that has been a technical challenge for decades. In the outdoors, firefighters can use GPS to track one another, and radios to stay in communication. But when they move into a steel and concrete building, these technologies suddenly become unreliable.
«Read the rest of this article»
Crew will help in aftermath of wildfires that struck Sevier County
Clarksville, TN – The City of Clarksville has sent six firefighters to East Tennessee to help battle fires that have ravaged Gatlinburg and Pigeon Forge.
Fire Chief Mike Roberts said the local firefighters from Clarksville Fire Rescue volunteered for the duty and by 1:00pm Tuesday were headed to join crews in Sevier County.
«Read the rest of this article»
19 recent academy grads ready to protect growing City
Clarksville, TN – A couple of weeks ago, Clarksville Fire Rescue's big news was all about bricks and mortar as a gleaming new Fire Station 11 was dedicated.
Last week, however, the focus turned to the flesh-and-blood, brains-and-brawn part of the equation.
«Read the rest of this article»
Written by Andrew Good
NASA's Jet Propulsion Laboratory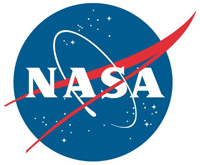 Pasadena, CA – Firefighters have only their wits and five senses to rely on inside a burning building. But research developed in part by NASA's Jet Propulsion Laboratory, Pasadena, California, may change that, introducing artificial intelligence (AI) that could collect data on temperatures, gases and other danger signals and guide a team of first responders safely through the flames.
AUDREY, the Assistant for Understanding Data through Reasoning, Extraction, and sYnthesis, has received the Undersecretary's Award for Collaboration from the Department of Homeland Security (DHS) in recognition of its joint development by JPL and DHS.
«Read the rest of this article»

Clarksville, TN – For volunteer fire departments, the risks that come with the job can often be different than those of full-time firefighting units in major cities. In many small, rural communities, volunteer firefighters battle the same blazes as their full-time counterparts, often meet at the scene rather than all coming together from a central fire station.
Because of the independent nature of volunteer units, it can be difficult for unit commanders to identify who is available to fight the blaze when they arrive on site.
«Read the rest of this article»