The First Thursday Art Walk was held on June 4th. Downtown businesses features work created by local artists and offer wine and other tempting treats for the Art Walkers.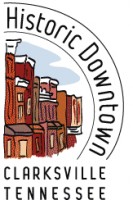 Paige King's Hodgepodge featured the ethereal art by Susan Tomi Cheek. Her pictures, many of them made by using a double exposure, held a haunting sense of the otherworld. One particular picture evoked the image of the tunnel and light that many people claim they see during near death experiences with the soul caught half way between life and death.  Susan has a different perspective on the world, and that allows her to capture images that other artists would find hard to duplicate.
Susan is the official photographer for  the Center of Excellence for the Creative Arts (CECA) events. It was also my distinct pleasure to meet one of her daughters, Cherish.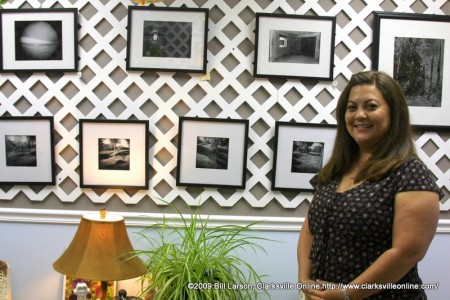 At ARTifacts which is upstairs from Hodgepodge one exhibitor had just sold out as I arrived, but Gabriele Wardeiner was on hand to show me her exhibit of dragons. I love Asian culture and her dragons were reminiscent of their representation of the dragon. Her signature piece was Reisa's dragon (Center of image below) which was based off of a friends tattoo. She also has some "one of a kind" postcards. Each one with its own unique touches. Including washers, an old onion bag, the tags from tea bags, pieces of a Roxy program, a rubber tree's leaf. "I never throw anything away" Gabriele said.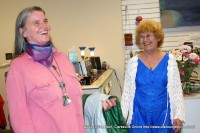 At Visions Metaphysical Boutique owner Linda Cain greeted me as I walked through the door. Her business has such a warm energy that people immediately find themselves at ease. Debbie Bugg was there to do readings for the evenings Art Walkers.
The Roxy had already closed up for the evening by time I arrived but several of the people at the walk had told me that they had really enjoyed Disney's Cinderella Jr performance that evening. The show which is presented by the Roxy School of the Arts Students, plays through June 13th so it is not too late to catch it!
The timeless fairy tale meets the magic of Disney in this adaptation of the treasured animated film. Poor Cinderella is endlessly mistreated by her wicked stepmother and stepsisters, and denied a chance to go to the Royal Ball. With a little help from her mice friends, and a lot of help from her Fairy Godmother, Cinderella goes to the ball, meets the Prince, and falls in love! With a beautiful score including "A Dream Is a Wish Your Heart Makes" and the classic "Bibbidi-Bobbidi-Boo," this musical will charm its way into your heart, and remind you that dreams really can come true.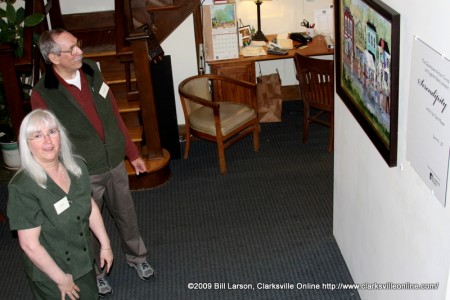 At the Downtown Artists' Co-op I arrived in time to have some personal time with their featured Artist Gail Meyer. "I like to experiment" she said. Her show Serendipity hangs at the DAC until June 27th. Talking about the exhibit she explained it to me, "I sometimes sit in front of a canvas and don't know what will come out. Serendipity, it's a happy mistake, I just made lots of happy mistakes." Painting on the canvas with acrylic paints she finds that the speed acrylics requires vs the slowness of oil paints, enables her to let her creativity flow freely. "It brought out my inner artist. Instead of doing little tiny details and making sure everything is right. I just sort of spiritually started painting from the inside out. Instead of from the outside in." She has 27 pieces in the show. With soft pastel colors her city scape scenes have a light airy feel to them. My favorites pieces from her show was the Tuscan Vineyard, and her Potters Shed.  She also had a very good Painting of the old Ringgold mill.
Over at the Front Page Deli, they were holding their trivia night to a packed house. But lets save that's for a future story!
The First Thursday Art Walks are always new and unique, and are a great way to experience new art and artists. If you haven't been before plan on attending the next walk on July 2nd. This is a great opportunity to directly support the local art community by purchasing some of the pieces you see.