An Austin Peay State University student is starring in an independent, musical movie, titled "Sway," currently being filmed in and around middle Tennessee.
Jay Wilkinson, a vocal performance major at APSU and Johnson City native, appears as one of the main characters.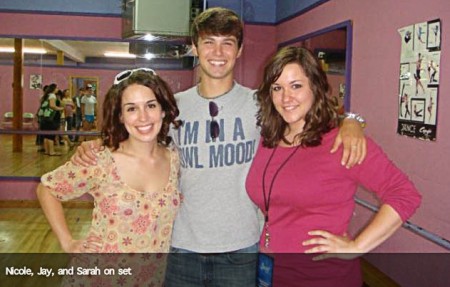 «Read the rest of this article»
2009 Legislative Session Ends With New Choices for Care
NASHVILLE – During the 2009 legislative session, state lawmakers agreed with AARP's members and volunteers that Tennesseans need quality first in our long-term care system and that we deserve "more choices for care," AARP Tennessee State Director Rebecca Kelly said.
During the waning days of the session, the Legislature unanimously approved The Adult Care Homes Act, a bill endorsed by AARP that creates a new housing option for people who receive long-term care services but don't want to live in large nursing homes.
"This is major progress in AARP's decade-long effort to provide options in a state that ranks last in the nation in home and community-based alternatives," Kelly said.
"It's fitting that one year after Gov. Phil Bredesen signed the `Long-Term Care Community Choices Act,' lawmakers gave us a new choice that allows us to remain in our communities when we cannot stay in our homes,"  she said. "AARP looks forward to working with legislators next year to create more of these choices for care." «Read the rest of this article»
Funding to help hundreds of thousands of homeowners, homebuyers and renters find and sustain housing
WASHINGTON – The U.S. Department of Housing and Urban Development today announced that more than $58 million is available for a broad range of housing counseling programs to help families find and preserve housing. The funding is an increase of $11 million, or 23 percent, over last year. These grants will be awarded competitively to hundreds of HUD-approved counseling agencies and State Housing Finance Agencies that offer a variety of services including how to purchase or rent a home, how to avoid foreclosure, how to improve credit scores, and how to qualify for a reverse mortgage.
"Now, more than ever, it is crucial that American families make informed decisions about their housing choices," said HUD Secretary Shaun Donovan. "These counseling agencies are also vital to the success of the President's Making Home Affordable Plan which is helping families avoid foreclosure and remain in their homes." «Read the rest of this article»