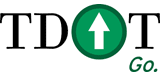 Nashville – More than two million people have called Tennessee 511 for information since the program launch in August 2006.  On Tuesday, July 28, 2009 at 9:53 p.m. eastern time the 2,000,000th caller dialed 511 for information about Tennessee's roadways and weather.
Drivers in Tennessee have been using Tennessee 511 in increasing numbers since TDOT launched the system in 2006.  In addition to real-time traffic information on Tennessee's interstate and state highways, travelers can access weather conditions, Amber Alerts, TDOT's Record-A-Comment phone line and the 511 systems in neighboring states, such as Georgia, Kentucky, Virginia and North Carolina.
Motorists may dial 511 from any cell phone and use either the phone's keypad or the voice recognition feature to access information.  Remember to keep safety first.  If possible, drivers should have a passenger in the vehicle make the call to 511 or pull to the side of the road to safely use the system.
People may also dial 511 from any land line phone or visit the Tennessee 511 website at http://www.tn511.com/ to access this information before leaving home.  TDOT is also on Twitter.  For statewide information you can follow www.twitter.com/TN511.  For regional information follow one of the following: www.twitter.com/Knoxville511, www.twitter.com/Chattanooga511, www.twitter.com/Nashville511, www.twitter.com/Memphis511.
As always, motorists should practice common sense safety precautions when using any of these services.