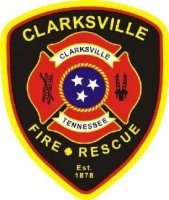 Clarksville Fire Rescue will be hosting an open house prior to the city's September 11th Memorial Ceremony. The open house will be located at Fire Station #1 at 802 Main Street from 4:00 pm until 6:00 pm at which time the Memorial Ceremony will commence.
There will be plenty for the entire family to learn and experience. Children will get the chance to crawl through a smoke trailer filled with theatrical smoke to experience the limited visual capability. Firefighter equipment and other safety related items will also be on display. Children from Kindergarten through 2nd grade are especially encouraged to drop by.
Shuttle service will be available to and from the river and fire station. It's all free to the public.
Be sure to bring to family by and help kick off Fire Prevention Month.