Gordon Food Service is pleased to announce the opening of their new GFS Marketplace store in the Clarksville area. Managed by Vicki Lewis, the new GFS Marketplace is located at 2809 Wilma Rudolph Blvd. in Clarksville. GFS Marketplace is scheduled to open, September 14, 2009. Hours will be Monday through Saturday, 8:00 a.m. to 8:00 p.m. and 12:00 p.m. to 5:00 p.m. on Sunday.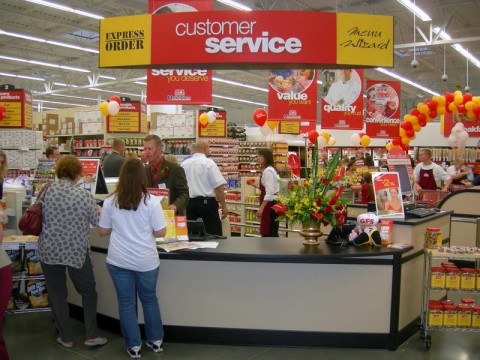 The new GFS Marketplace store is approximately 14,000 square feet, and will carry thousands of their top quality food service products. Customers will find a large selection of produce and dairy, grocery and frozen, paper and janitorial products in larger pack sizes. Unlike the wholesale clubs, Gordon Food Service is a "local" company committed to serving the needs of the community and does not charge a membership fee to shop in their stores and is open to the public.
GFS Marketplace is uniquely suited for business customers who prefer to pick up their products. Restaurants, caterers, convenience stores, churches, day care operators and service organizations will all find superior quality products to meet their food service needs. Businesses and non-profit organizations will save money by enrolling in the Commercial Discount program.
Customers planning a large party will find the in store computerized menu planner, Menu Wizard, a real service. Menu Wizard will help avoid over or under buying when planning the meal for a large gathering. It will determine how much food to purchase for the specified number of guests, calculate the portion cost per person and the total menu cost. Menu Wizard also offers several menus or the ability to create your own.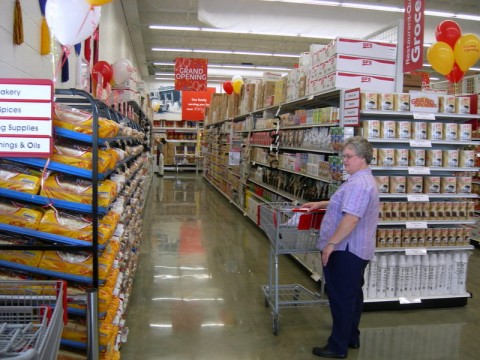 Schools and organizations looking for fund raising ideas can turn to GFS Marketplace. The stores offer a variety of programs: Fun Funds, designed exclusively for schools and churches; Custom Label Bottled Water; Candy Sales; and the À la carte Fundraiser, a program customized for each organization.
Headquartered in Grand Rapids, Michigan, Gordon Food Service is the largest family – owned distributor of food service products to restaurants, schools and food service operators in the country. The GFS Marketplace Stores, begun in 1979 as a cash & carry, to service the emergency needs of GFS truck delivery customers and are also the primary supplier to many smaller operators who prefer to pick up their products. They also offer the public these high quality products at wholesale prices. There are over 130 GFS Marketplace stores throughout Ohio, Indiana, Illinois, Florida, Kentucky, Pennsylvania, Michigan and Tennessee.
Customers visiting the new GFS Marketplace will find a professionally trained staff ready to assist customers with all of their foodservice needs and are prepared to help them plan special occasions for the home or office with menu ideas, product information and serving suggestions.