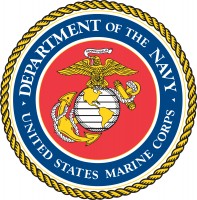 Nashville – Marine Corps Recruiting Station Nashville is excited to host the first-ever state-wide athletic competition for future Marines in conjunction with the CrossFit Middle Tennessee "OktoberFest" Games Oct. 2-3, 2009. In addition to official partnership with the host organization, RS Nashville will pit future Marines from across the state in head-to-head competition at the games.
The future Marines, also known as "poolees," are currently undergoing preliminary competitions at their respective Recruiting Sub-Stations (RSSs), and will travel to Nashville to compete for the title "Toughest Future Marine."
Additionally, each competitive workout will be named in honor of several Tennessee Marines, past and present, who have gone above and beyond the call of duty for their country. Sergeant Major Erik Shirreffs, RS Nashville command sergeant major, will give a detailed historical briefing on one of the "named" workouts during the event.
The competition is slated for Oct. 2-3, 2009, and will be held at the A-Game Sports Complex, 215 Gothic Ct., Franklin, Tenn. 37067.