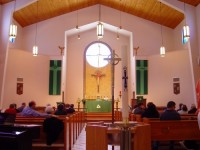 Grace Lutheran Church is about to kickoff their 2009-2010 concert series. They are calling this year's line up their Encore Year, as they are bringing back community favorites from years past, including Jason Coleman, grandson of Floyd Kramer, the Sweet Adelines, and Concert Pianist Shirley O'Connor. All concerts in the series are free and open to the public, so bring a friend.
After Silent Movie in November, there will be a Chili Supper and Cook Off. While the concerts are free, the Chili Supper will have a nominal ticket price of $2. Afterward cast your vote for your favorite chili. Voting require a $1 donation per vote. Proceeds from the Chili Supper and Cook Off go towards supporting the Grace Lutheran Church's Youth Ministries.
Celtic Music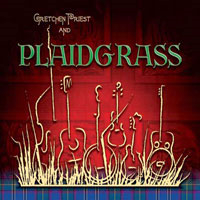 Sunday, October 18th, 2009 4:00 pm
Plaidgrass is an acoustic band that plays a unique mixture of traditional Irish instrumentals with a Bluegrass improvisational blend. at the core of Plaidgrass sit multi-instrumentalist Tim May and his wife, fiddler Gretchen Priest.
Silent Movie
Sunday, November 15th, 2009 4:00 pm
Harold Floyd in Grandma's boy. Grandma's boy incorporates the best of the standard Harold Lloyd formula–the humble, bookish "glasses wearing" hero will end up with the girl, besting a "more masculine" rival at the end of non-stop comical sequences.
"Merry little Christmas"
Sunday, December 6th, 2009 4:00 pm
Jason Coleman, grandson of Floyd Kramer, returns with a delightful array of Christmas music sure to get you in the mood of the season.
Epiphany Concert
Sunday, January 10th, 2010 4:00 pm
Our traditional end of the season concert featuring the Choir of Grace Lutheran Church, with Orchestra. This year they will perform the Christmas Oratorio by Saint-Saens'.
Sweet Adelines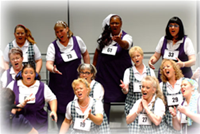 Sunday, February 21st, 2010 4:00 p.m.
Always a crowd favorite, the Sweet Adelines return with music and skits.
Lenten concert
Sunday, March 21st, 2010 4:00 p.m. this year the choir will present the Faure' Requiem. They will be accompanied by Orchestra in this moving piece.
Anniversary Concert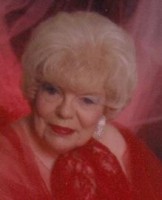 Sunday, April 18th, 2010 4:00 p.m.
When one plays a piano recital at the age of 5 you never think about whether you will still be playing recitals 75 years later. but that is exactly what Shirley O'Connor will be doing. join us in this celebration of the 75th anniversary of her first piano recital. (Shirley is Sue Macafee's mom. Sue is our choir accompanist.)