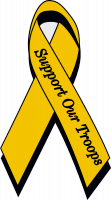 At AT&T, we know military families care a lot about staying connected–especially when a loved one is stationed away from home.  At AT&T, we care too.  And, we're working to make a difference this holiday season a few ways:
Every time you recycle a used wireless phone with us, part of the proceeds support Cell Phones for Soldiers, a charity uses the proceeds from recycling to send free prepaid phone cards to troops overseas.  Since July 2008, recycling has helped the charity send more than 350,000 free phone cards to military members away from home.
With the help of the USO, AT&T is also donating 30,000 free prepaid phone cards to the troops in Iraq, Kuwait, Afghanistan, and other overseas locations this year.  These cards provide 20 minutes of free talk time from Iraq back to the U.S. as one example.
Recycling with Cell Phones for Soldiers is something that's meaningful for the holidays– and all year long.  So, we offer a few recycling options:
We're providing recycling drop-off spots in all 2,000-plus retail locations, nationwide – including those right here at our Clarksville AT&T store at 2560 Wilma Rudolph Blvd..
We're also offering free prepaid shipping labels online at www.att.com/recycle — and free, prepaid mailing envelopes in stores and online www.att.com/recycle
You can also use  att.com/recycle to find the nearest AT&T store for your drop off spot or download instructions for how to cleanse your phone of personal data.
You can make a difference by donating used wireless phones with us – no matter what make or model or which carrier you use.
How can you help?
Clarksville Online readers can join us in helping connect the troops with free phone cards any day:
Donate your used cell phones and accessories at any AT&T company-owned store, and part of the proceeds will support Cell Phones for Soldiers.
Go to www.att.com/holidayconnect to download a free prepaid shipping label to mail in your phone or donate funds to the charity and you can get a free patriotic greeting card for your efforts.
If you want to take it a step further, you can start your own Cell Phones for Soldiers donation drive in the community.  We  provide a free toolkit—including a printable recycling bin—at www.att.com/recyclewireless
About AT&T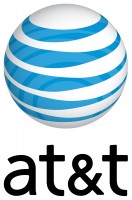 AT&T Inc. (NYSE:T) is a premier communications holding company. Its subsidiaries and affiliates, AT&T operating companies, are the providers of AT&T services in the United States and around the world. Among their offerings are the world's most advanced IP-based business communications services, the nation's fastest 3G network and the best wireless coverage worldwide, and the nation's leading high speed Internet access and voice services. In domestic markets, AT&T is known for the directory publishing and advertising sales leadership of its Yellow Pages and YELLOWPAGES.COM organizations, and the AT&T brand is licensed to innovators in such fields as communications equipment. As part of their three-screen integration strategy, AT&T operating companies are expanding their TV entertainment offerings. In 2009, AT&T again ranked No. 1 in the telecommunications industry on FORTUNE® magazine's list of the World's Most Admired Companies. Additional information about AT&T Inc. and the products and services provided by AT&T subsidiaries and affiliates is available at http://www.att.com.
© 2009 AT&T Intellectual Property. All rights reserved. AT&T, the AT&T logo and all other marks contained herein are trademarks of AT&T Intellectual Property and/or AT&T affiliated companies.