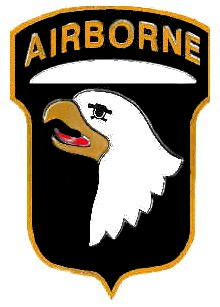 FORT CAMPBELL – The Department of Defense announced today the deployment of the 2nd Brigade Combat Team "Strike", 101st Airborne Division (Air Assault), as part of the increased deployment of U.S. forces in Afghanistan.
Approximately 3,400 Soldiers will deploy as part of the United States' force increase of 30,000 servicemembers announced earlier this month by President Obama to provide the level of forces necessary to provide sufficient military capability for the NATO-International Security Assistance Force (ISAF) to further improve security and stability operations.
"Strike Soldiers are known for overcoming significant challenges in such places as Normandy, Bastogne, Vietnam and Iraq", said Maj. Gen. John F. Campbell, 101st Commanding General. "The Soldiers of 2nd Brigade have been preparing for this deployment for several months and will no doubt build upon their historic legacy with their upcoming mission in Afghanistan", said Campbell.
"The top priority, and our focus remains on preparing for our deployment to Afghanistan and taking care of our Soldiers and Families before, during and after the deployment", said Col. Arthur A. Kandarian, 2nd Brigade Combat Team commander.
The deployments of 1st Brigade Combat Team, 3rd Brigade Combat Team, 101 Combat Aviation Brigade and the headquarters of the 101st Airborne Division (Air Assault) were previously announced.