During the tax filing season, the IRS and partnering community organizations provide free tax preparation for filers whose household income is under $49,000 or who file a simple tax return. These sites are staffed by trained volunteers and most offer free e-filing and convenient locations and hours. Call the IRS toll-free at 1-800-906-9887 to find the site closest to you.
If you will be paying someone to do your tax return, choose a tax preparer wisely. You are legally responsible for what's on your tax return even if it is prepared by someone else. So, it's important to find a qualified tax professional.
The most reputable preparers will request to see your records and receipts and will ask you multiple questions to determine your total income and your qualifications for expenses, deductions, and other items.  By doing so, they have your best interest in mind and are trying to help you avoid penalties, interest, or additional taxes that could result from later IRS contacts. «Read the rest of this article»
NASHVILLE – The Tennessee Historical Commission has announced seven Tennessee sites have been added to the National Register of Historic Places.  The National Register of Historic Places is the nation's official list of cultural resources worthy of preservation.  It is part of a nationwide program that coordinates and supports efforts to identify, evaluate and protect historic resources.  The Tennessee Historical Commission administers the program in Tennessee.
"These listings highlight some of the diverse places that tell the story of Tennessee's unique history," said Patrick McIntyre, executive director of the Tennessee Historical Commission. "Our office is proud of its role in ensuring recognition of these time-honored places that help give Tennesseans a sense of pride in their communities."
Sites recently added to the National Register of Historic Places include: The Conway Bridge, The Cordell Hull Bridge, The Daylight Building, Engel Stadium, First Presbyterian Church,& Dr. Wiley Wagner Vaught's Office.
«Read the rest of this article»


MOREHEAD, KY – The final nine and a half minutes of the first half proved to be the fatal moments as Austin Peay State University women's basketball team dropped its sixth-straight contest with a 79-56 Ohio Valley Conference loss at Morehead State, Saturday night, at Johnson Arena.
Austin Peay (3-11, 2-1 OVC) kept the game close throughout the opening 11 minutes, grabbing the lead twice and forcing one tie. After Austin Peay grabbed its last lead, 12-11, with 13:01 remaining, Morehead State used a 9-2 run to build what was then its largest lead, 20-14, with 10:39 left. The Lady Govs battled back with the next four points and closed within two points, 20-18, at the 9:33 mark after freshman Meghan Bussabarger made one of her two free throws.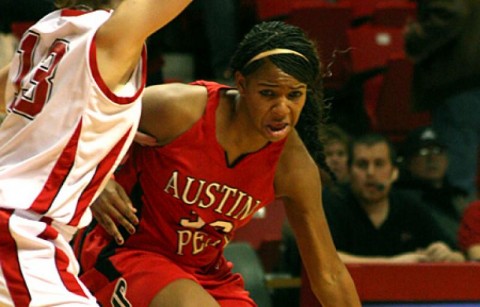 «Read the rest of this article»

The Clarksville Parks and Recreation Department's weekly recreation report provides Clarksvillians with a glimpse at the activities and events that are available from the Parks and Recreation Department for them to enjoy together as a family. This weeks highlights include:
Christmas on the Cumberland
Family savings on Community Center ID Cards
Toddlers in Action
Zumba
Winter Gym
«Read the rest of this article»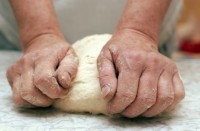 I've been cooking from scratch ever since I learned to cook along side Mother many years ago. I have been blessed to have learned from the best!  We've never eaten very much boxed, packaged, store bought food.  That was how I grew up. You raised what you ate and you didn't go buy a box of cereal when you could make bran flakes yourself.
Some time ago I made the decision to learn how to cook everything from scratch, even things that my family didn't make when I was a child. From creamed soups to crackers, I make it from scratch.
Even though I may not be a novice in the kitchen,the information in this post is written from a beginner's standpoint when it comes to soaking grains and beans and includes my observations and thoughts about the process. «Read the rest of this article»
Put it to good use with Trees to Trails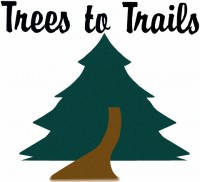 The Friends of Dunbar Cave are gearing up for their eleventh annual Trees to Trails project.
The first stage is the collection of Christmas trees. Remove all decorations including tinsel from the cut trees, drop them off at Dunbar Cave State park (401 Old Dunbar Cave Road). Christmas tree lots are encouraged to donate any leftover trees as well. The designated drop-off pile is located in the corner of the parking lot, at intersection of Dunbar and Old Dunbar Cave Roads.  Please remove all plastic coverings from the tree when you drop it off, and take them with you.  The park is open daily 8am until sunset. Trees will be accepted through January 10.
«Read the rest of this article»
Nashville – The Senate Democratic Caucus released a statement after receiving word that former Lieutenant Governor John Stanley Wilder (1921-2010) had passed away as the result of a stroke yesterday at the age of 88.
John Wilder was born in Fayette County Tennesee. He attended Fayette County Public Schools, and received his undergraduate degree from the University of Tennessee College of Agriculture, and a law degree from the Memphis State University (now the University of Memphis) Law School. He served in the U.S. Army during World War II, and served in extensively in City, County, and State Governments, including a stint as the Lt. Governor of Tennessee.
He was preceded in death by his wife Marcelle Ann Morton Wilder who passed away in 2004. Together they had two sons, Shelton Wilder and wife Judy of the Longtown Community and David M. Wilder and wife Patti of Collierville; four grandchildren, John Wilder III, of Longtown, Joseph C. Wilder of Knoxville, Jarod Wilder of Memphis, and Whitney Wilder of Collierville; five great grandchildren, John Wilder, IV, and Judith Suzanne Wilder, both of Longtown, Russell Wilder, Marcel Wilder and Ansel Wilder, all of Knoxville. «Read the rest of this article»
Under the law that existed until 1978 … Works from 1953 including: Casino Royale, Marilyn Monroe's Playboy cover, The Adventures of Augie March, the Golden Age of Science Fiction, Crick & Watson's Nature article decoding the double helix, Disney's Peter Pan, The Crucible….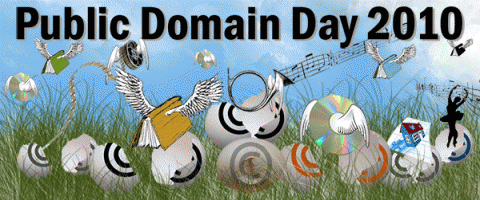 Current US law extends copyright protections for 70 years from the date of the author's death. (Corporate "works-for-hire" are copyrighted for 95 years.) But prior to the 1976 Copyright Act (which became effective in 1978), the maximum copyright term was 56 years (an initial term of 28 years, renewable for another 28 years). Under those laws, works published in 1953 would be passing into the public domain on January 1, 2010.
"We are the first generation to deny our own culture to ourselves. Almost no work created during your lifetime will, without conscious action by its creator, become available for you to reproduce or build upon."
«Read the rest of this article»
Explores Need for Superhuman and Mortal Heroes in Society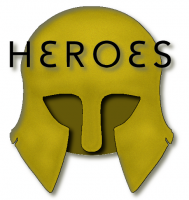 NASHVILLE – Heroes: Mortals and Myths in Ancient Greece, an exhibition exploring the human need for heroes through the arts of one of the oldest and most influential cultures in history, will open in the Frist Center's Upper-Level Galleries January 29, 2010, and remain on view through April 25, 2010.
More than 100 works, including statues, reliefs, vases, bronzes and jewelry made between the sixth and first centuries BCE and drawn from prestigious U.S. and European museums illustrate the lives of Greek heroes including their tasks, adversaries, challenges, failures and private moments. Heroes are sometimes portrayed as superhuman protagonists while at other times as average people who rise above the ordinary. Included are both mythological heroes, among them Herakles, Achilles, Odysseus and Helen, and mortal heroes, including warriors, athletes and rulers.
The exhibition comes to the Frist Center from the Walters Art Museum, Baltimore. «Read the rest of this article»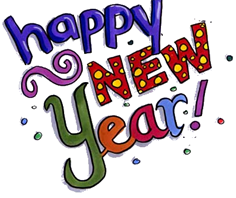 Everyone here at Clarksville Online would like to wish you and your families a very Happy New Years!
It's been an interesting year for Clarksville Online. We have continued our rapid growth, in content, in authors, and in growing public awareness of our publication.
In 2009 we published 1,561 articles an average of 130 a month, or 4.33 a day. This was more than we published in all of the preceding years since our founding in June 2006 (1,956; June 10th 2006-Jan 1st,2009). Expect this growth to continue as we look to add even more new and exciting features this year. «Read the rest of this article»