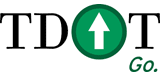 Commissioner Gerald Nicely awarded ten emergency contracts late Wednesday to repair damage to bridges and highways as a result of the recent floods in west and middle Tennessee. The Tennessee Department of Transportation had already begun the arduous process of assessing the damage to bridges and roads across the state.
"In times of crisis, it is imperative that government agencies move quickly to respond," said Governor Phil Bredesen. "This action will help get inspections completed, contracts signed and work underway, which is just what I expect. I appreciate TDOT and other state agencies moving quickly to respond to this flood event."
Bridge inspection teams have been brought in from east Tennessee to supplement inspectors in middle and west Tennessee, and according to Nicely, TDOT has created five additional inspection teams, consisting of Headquarters employees who are trained to do damage assessments, through either engineering or other technical qualifications.
"With the contracts approved, we can begin to fully implement repairs just as soon as the inspection process has been completed," Commissioner Nicely said. "Our primary goal is, of course, to make sure the impacted bridges, and highways, continue to be safe for travel."
By adding bridge inspection teams from Regions One and Two, TDOT will be able to complete the damage assessments more quickly, making it possible to begin and complete the repair process sooner. Chief Engineer Paul Degges said, "Repairs will be costly. We know we have significant damage to the highway system with buckled asphalt, major potholes and even places where the entire roadway has washed away or caved in. It is worth noting that some of the more extensive repairs may take weeks – or even months – to complete, but we will be working as efficiently and expeditiously as possible to get Tennessee's transportation system back to a state of normalcy."
Noting that county facilities have also suffered significant damage, Commissioner Nicely pointed out that TDOT has already begun working with counties across the state to assist them with damage assessment.