Fort Campbell, KY — A 101st Airborne Division Soldier died June 21st when a UH-60 (Blackhawk) helicopter made a hard landing near Gaza Ridge, Afghanistan.
Staff Sgt. Brandon M. Silk, 25, of Orono, ME, was a UH-60 helicopter repairer assigned to Company C., 5th Battalion, 101st Aviation Regiment, 101st Combat Aviation Brigade.
Silk's awards and decorations include: Bronze Star; Air Medal; Army Achievement Medal; Joint Meritorious Unit Award; Meritorious Unit Commendation; Army Good Conduct Medal (2); National Defense Service Medal; Korean Defense Service Medal; Iraqi Campaign Medal; Global War on Terrorism Service Medal; Noncommissioned Officers Professional Development Ribbon; Combat Action Badge; Army Service Ribbon; Overseas Service Ribbon; NATO Medal; Military Outstanding Volunteer Service Medal and Weapons Qualification, M4, expert.
Silk is survived by his wife, Kayce N. Silk and step-son, Brayden Browning of Clarksville, TN; and parents, Lynn and Mark Silk of Orono, ME.
A memorial ceremony will be held in Afghanistan.
By Sgt. Brad Staggs
Camp Atterbury Public Affairs
Butlerville, IN – Little by little, the droning of a helicopter grows louder in the darkness over Muscatatuck Urban Training Center, IN. Looking up, there are no visual signs of any helicopter traffic.
Suddenly, a single helicopter flies directly overhead, surprisingly quick, as it swoops down to an open field to allow a small group of men to disembark.
The entire event takes mere seconds and if you look away, you miss it. This is the training that takes place at night for the Army's 160th Special Operations Aviation Regiment, or SOAR, out of Fort Campbell, Kentucky.
"The unit is conducting routine nighttime aviation and customer support training," says Sgt. 1st Class Jason Cauley, public affairs representative for the 160th SOAR. "This is critical training to maintain the highest level of combat readiness."
«Read the rest of this article»

Frank X. Walker, an award-winning poet, grew up in Appalachia at a time when the area's minority writers consistently saw their work marginalized. Years later, when Walker began publishing his own poems, he decided to challenge this notion of an "all-white literary landscape in this region."
"As a co-founder of the Affrilachian Poets and the creator of the word 'Affrilachia,' I believe it is my responsibility to say as loudly and often as possible that people and artists of color are part of the past and present of the multi-state Appalachian region extending from northern Mississippi to southern New York," he said in an artist statement.
"As a writer/observer/truth teller, I choose to focus on social justice issues as well as multiple themes of family, identity and place. I also accept the dual responsibility of existing as a teaching artist and making a commitment to the identification and development of the next generation of young writers and artists." «Read the rest of this article»

The City of Clarksville and Aetna Insurance are celebrating our nation's independence this year with the fourth annual Independence Day Celebration on Saturday, July 3rd at McGregor Park. 
The event will be filled with food, fun and entertainment for the entire family.  Activities begin at 6:00p.m.
Performers Tina Brown and McAllister's Crossroads will provide live music throughout the evening, followed by country music artist, Joe Diffie.  The night will end with a spectacular fireworks finale, the largest in Clarksville.  Again, this year's fireworks display will feature the popular and exciting water pyrotechnics.
«Read the rest of this article»

Fort Campbell, KY — Two 101st Airborne Division Soldiers were killed June 27th when their unit came under small arms fire in the Konar province, Afghanistan.
Both Soldiers were infantrymen assigned to Company A, 2nd Battalion, 327th Infantry Regiment, 1st Brigade Combat Team, 101st Airborne Division (Air Assault.) «Read the rest of this article»
Cyclists can get a nice ride for as little as $250.00


Yonkers, NY — Summer is a great time to get out of the gym and hit the road–especially on a bike. Consumer Reports latest tests of bicycles found six Recommended models aimed at casual and fitness riders. And although a higher price means better components and lighter materials, consumers can still get a nice ride at a good price.
In a recent Consumer Reports online survey of more than 3,300 readers, bike owners claimed reliability as the top factor when it came to satisfaction. Those with road bikes or fitness bikes were most interested in a bike's shifting and climbing ability.
«Read the rest of this article»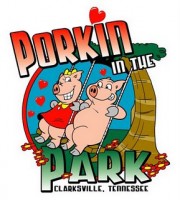 Les Kerr & The Bayou Band are scheduled to perform at Porkin' in the Park sponsored by Downtown Kiwanis Club Friday, July 9th, 2010, at 8:00pm.  There is no admission fee for the concert. The weekend-long festival is a Kansas City Barbecue Society (KCBS) sanctioned event that will feature music, a kid's zone and food.
Originally from the Gulf Coast, Kerr refers to his eclectic musical style as "Hillbilly Blues Caribbean Rock & Roll" because of the variety found in his music.  The upbeat style is a mix of blues, bluegrass, New Orleans and Gulf Coast influences.  He has recorded six CDs, including his current album, New Orleans Set.
«Read the rest of this article»
by Megan Locke, Fort Campbell Courier
Fort Campbell commemorates the nation's 234th birthday with a carnival, fireworks and country music.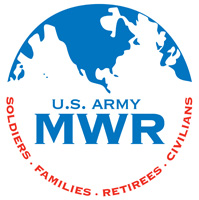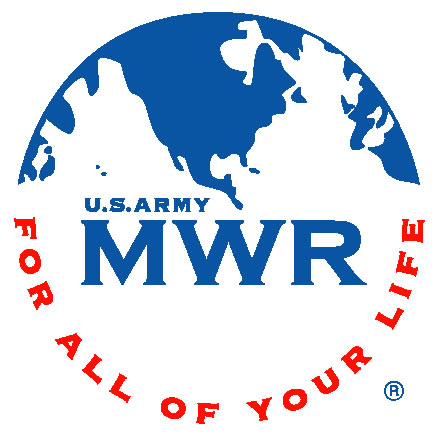 The Independence Week Carnival, presented by USAA and Morale, Welfare and Recreation, begins Wednesday at 5:00pm and wraps up July 5th at 4:00pm at the Division Parade Field.
This year's festivities include carnival rides and games provided by Belle City Amusements. An Independence Day fireworks display, as well as plenty of food and more than 20 games of skill, promise fun for the entire Family.
Ride tickets will be available for $1.00 each, with 25 tickets for $20.00. Opening day is Dollar Day at the carnival, with a $1.00 charge per ride. Attendees can also purchase armbands, which allow them to ride all the rides as much as they want for one price. «Read the rest of this article»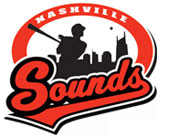 Nashville, TN – The Nashville Sounds topped the Round Rock Express, 6-3, on Tuesday evening at historic Greer Stadium in the finale of a four-game set.
Taking three of four games from Round Rock in the series, Nashville (43-36) moves back into first place in the PCL Northern Division with the victory after Memphis and Iowa took losses earlier in the evening.
Marty McLeary (2-6) threw his first quality start in his longest outing of the season to earn the win, allowing two runs (one earned) on seven hits on three walks and five strikeouts over seven innings.
McLeary allowed leadoff doubles to begin the first two innings on the mound for the Sounds, but the right-hander retired the Express offense in order to strand the runners on base to keep the game scoreless. «Read the rest of this article»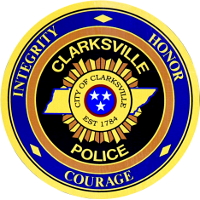 Old Trenton Road and surrounding streets were shut down for almost two hours after a homeowner found a suspicious package inside the mailbox around 2:29pm, at the 200 Block of Old Trenton Rd. 
The 56 year old woman was taking the package to her house when she noticed some writing on the outside of the package–Fragile Breakable  Love, (Expletive) Girlfriend". The package appeared to be some sort of plastic container wrapped in paper towels and aluminum foil.  
«Read the rest of this article»