Written by U.S. Army Sgt. 1st Class Paula Taylor
Task Force Bastogne Public Affairs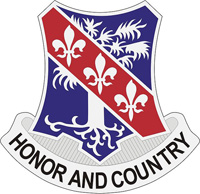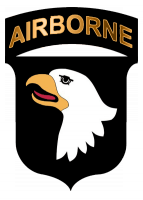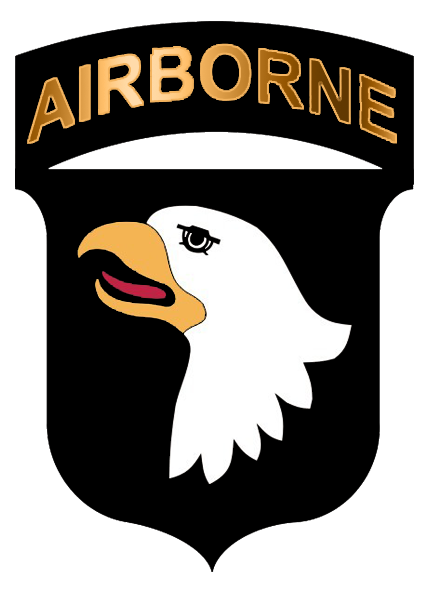 Nangarhar Province, Afghanistan – "His death was the hardest time in my life," said the small-town boy from Colton, OR "My grandfather, Henry Rae, played a huge part in my upbringing. He would take me fishing and teach me how to grow and keep a wonderful garden. He was a wise and gentle man who taught me to respect others and love my family. My grandfather was my best friend and my greatest role model."
Henry Rae served in Vietnam and his grandson, U.S. Army Spc. Thomas Floyd, that small town boy from Colton, is following in his footsteps.
Floyd, now serving in Company G, 2nd Battalion, 320th Field Artillery Regiment, 1st Brigade Combat Team, 101st Airborne Division, came from humble beginnings.
"I was raised in a strong Christian family," explained Floyd. "To this day, they still keep their faith and walk with the Lord. My summers were consumed with bucking hay, cutting fire wood and helping on my brother-in-law's farm," the red-headed, blue-eyed Soldier continued. "My first real job was pumping gas at the Colton Market, followed by positions in local auto body and diesel truck service shops."
In 2006, Floyd decided it was time to knock the dust off his travelling shoes and hit the road. Leaving his parents and four older siblings behind, Floyd joined the Army and shipped off to boot camp. Not surprising to folks who knew him best, was the job he chose, a wheeled vehicle mechanic.
"My parents were entirely supportive of me enlisting," said Floyd. "I always wanted to join the Army as a child. I saw how professional and strong Soldiers were and how much they are loved. I wanted to be a part of this great service, respected by the nation."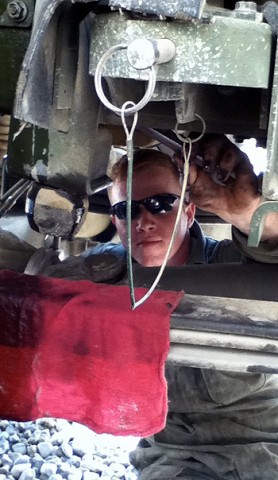 Shortly after arriving to his first duty station at Fort Campbell, KY, in July 2008, Floyd got orders to deploy to Iraq. He had just turned 18. But it wasn't until his current deployment, just two years later, that proved Floyd could step up to the plate, earning his place among the ranks like his grandfather had once done.
"He performs scheduled and unscheduled maintenance on over 100 pieces of equipment, located at eight different forward operating bases," said Floyd's senior-enlisted supervisor in Co. G, U.S. Army 1st Sgt. Corey Towns of Fitzgerald, GA.
"He has also manned the .50-caliber machine gun on over 170 logistical convoy operations throughout Task Force Bastogne's battle space," Towns added. "As a specialist, Floyd has the leadership ability and knowledge of a seasoned (sergeant)."
Also to Floyd's credit, he earned his Air Assault Badge, graduated in the top 10 percent of his class at the Warrior Leaders Course and, most recently, competed in and won the Battalion Soldier of the Month Board and achieved his promotable status, said Towns. 
In his spare time, when he's not turning wrenches and maintaining Army vehicles to keep the fighting force rolling across the battlefield, Floyd eases the deployment stressors by playing guitar and writing songs. And sometimes, he enjoys just having fun and clowning around with the guys on his team.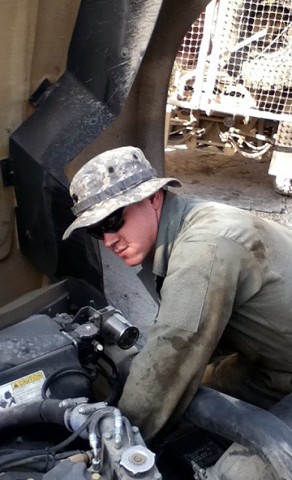 Dressing up in a pair of his mechanic coveralls and stuffing the belly full of rags, Floyd did his best to lift his fellow Soldier's Christmas spirits, said U.S. Army Staff Sgt. Gary LaMonda, Floyd's supervisor.
"He also got some white cloth and cut a hole in it to look like a beard and tied it to his face," added LaMonda. "He walked out of the office looking like a mechanic Santa Claus. The rest of the morning we all joked and took pictures with Santa Claus. I think this helped, and it made the day for most of the Soldiers. Specialist Floyd will go far in the Army, because he has a huge heart, and it shows he cares about his peers and his Soldiers," the Elizabethtown, KY, native added.
Even as Floyd worked his way up in the Army, he never forgot the wise words of his family.
"My brother said to keep my head down," said Floyd. "My sisters said to call home as much as possible. My mother said to pray and be safe, and my father was proud of me. This deployment has taught me to keep good faith and take each day as if it were your last, because it might be your last."
Floyd is all too familiar with last days. At 20, he's already been to war twice. So he focuses on living life and leaving a legacy to his 1-year-old daughter, Mylee Mae, much like his grandfather did for him.
"Almost every time I call home, I get to say 'hi' to my daughter," he said. "I want to pass down what my grandfather taught me about respect for others. I want my daughter to be a caring and respectful woman."
And maybe one day, Floyd can start teaching her to fish and how to grow and keep a wonderful garden.