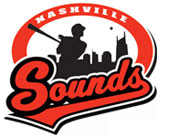 Nashville, TN – The Nashville Sounds will hold tryouts for national anthem singers on Saturday, March 12th from 9:00am to 2:00pm at Greer Stadium.
All individuals and groups who are interested in singing "The Star Spangled Banner" prior to a 2011 home game must audition on this date, including all parties who have sung prior to a game in previous years.
Anthem tryouts are available on a first-come, first-served basis during the designated time period. This will serve as the only audition date prior to the 2011 season. All interested parties will be required to sing a live, acapella version of the national anthem during the tryout.
All tryout participants must appear in person at Greer Stadium by 1:00pm to be registered.
Please contact Sounds community relations manager Buddy Yelton at 615-690-HITS ext. 124 for further information.
The Sounds host 72 games at Greer Stadium in 2011, beginning with the 7:05pm season opener against New Orleans on Thursday, April 7th. Please visit www.nashvillesounds.com for a complete schedule.