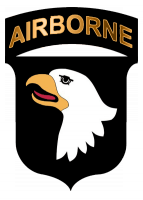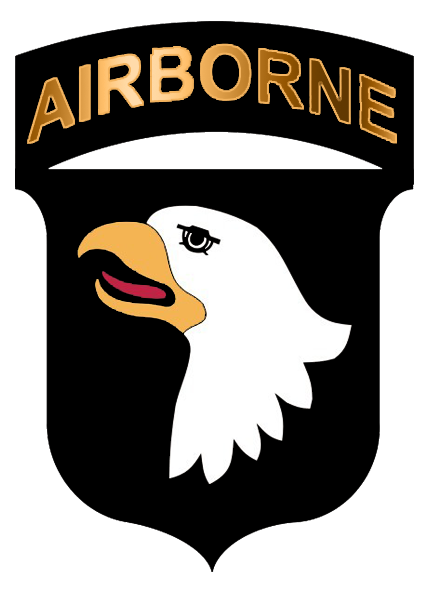 Fort Campbell, KY – On Friday Fort Campbell held a dedication ceremony for the Olinto M. Barsanti Elementary School.  The new school is located in the southern portion of the Fort Campbell Army Post. The 93,000 square-foot, $18 million building was built to accommodate the growing availability of on-post-housing, and serves the Gardner Hills and The Woodlands housing areas. It opened its doors to approximately 550 Pre-K through 5th grade students on January 3rd, 2011.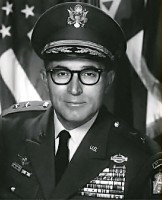 Named in honor of Maj. Gen. Olinto Mark Barsanti, a highly decorated officer of the U.S. Army's 101st Airborne Division (the Screaming Eagles). During the Vietnam War, Barsanti was the Commanding General charged with Operation Eagle Thrust, the largest and longest military airlift ever attempted into a combat zone. In his 31-year military career, Barsanti also served in World War II and the Korean War. He earned more than 60 awards, medals and commendations, including the Distinguished Service Medal, the Distinguished Service Cross, the Distinguished Flying Cross and seven Purple Hearts. Barsanti lost his battle with cancer in 1973.
Barsanti's daughter Bette Barsanti Sherman was on hand for the ceremony, "This is such an honor for a number of reasons. This (commanding the 101st Airborne Division) was probably the greatest time in the life of my father, and he would see this (school dedication) as being one of his greatest honors. He considered education to be of the utmost priority," she said.
Col Perry Clark the Garrison Commander for the post, considered the dedication a "Hallmark event" for Fort Campbell, "As you look around the southern end of the post, the school which was just finished this week represents progress, growth, and our commitment to the army family covenant. Here at Fort Campbell we are very proud of what we consider a world class military post, and this school is a sign of our commitment to the community."
Robert Gordon, the Deputy Under Secretary of Defense for Military Community and Family Policy highlighted this commitment, "The Department of Defense is really invested in education. The key is getting the best talent, administrators, educations, and volunteers. This is something that Fort Campbell's School system has shown a talent for. We are looking at what we can do to give every kid the opportunity to excel." Speaking of the namesake of the new school he said, "General Barsanti would be a great symbol for these kids to emulate."
Gordon addressed the concern some community members have about need for more local control of education, "I had the opportunity to tour the post and got to sit down with small groups of families and talk with them  about what we can do to help them. During my meeting local control is one issue that came up. We are looking at the system to see what we can do to respond to that issue. Education is very local, and it's important to have a parent engagement strategy."
Nearly $1,000,000 was spent equipping the school with the best educational technology available. Giving  technology has a central place in education process of the new school through the use of high tech smart boards, and computer workstations in every class.
The school also features a dedicated media center, special education program, resources for gifted students, English as a Second Language program, art & music classes, Gymnasium, on site registered nurse, and guidance counselors.
The school's web site is located at http://www.am.dodea.edu/campbell/barsanti/
About the Principal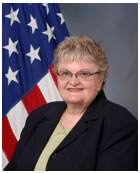 Principal Jennifer Halley has been chosen to lead the new school.
Halley earned her Bachelor's of Science Degree in Education from Ball State University, Muncie, IN. She earned her Master's of Science Degree in Education from Indiana University, Indianapolis, IN.
She joined the Department of Defense Education Activity (DoDEA) in 1986 after teaching special education for 14 years in Indiana. She was a Learning Impaired Resource teacher at Bad Kissingen Elementary School for two years and then served as the Education Program Manager at Ludwigsburg Elementary School from 1988 to 1991, both in Germany.
Her administrative experience began in 1991 when she was named Assistant Principal at Halverson Elementary School, on Rhein-Main Air Base, Germany. From 1995 to 1999, she served as assistant principal of Bahrain School and from 1999 to 2005 she was an Instruction System Specialist in Early Childhood Education in the DoDDS-Europe Area Office. Since 2005 she has been the Assistant Principal of Jackson Elementary School, Fort Campbell.
"Ms. Halley's administrative experience will serve the Fort Campbell schools well," said Dr. Jo Blease, Kentucky District's Fort Campbell Assistant Superintendent. "We're very pleased at having Jennifer on board. Her leadership skills will prove invaluable."
About the Assistant Principal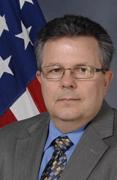 The Assistant Principal is Clyde Hadrava. He is new to the DoDEA having been a principal for four years in public schools in rural northern Minnesota. Prior to being a principal, he taught middle school mathematics and social studies for nine years on a Chippewa Indian reservation.
Education is Mr. Hadrava's second career. He is a proud veteran of the United States Navy, retiring from the submarine community in 1995. Hadrava made six deployments on ballistic missile submarines then later spent several years on an attack submarine. "Having spent long periods of time away from my family on a submarine allows me to somewhat understand what our deployed Army families are experiencing here at Fort Campbell. They have my empathy and admiration for the sacrifices they are making on behalf of our nation." says Hadrava.
Hadrava earned an associate of science degree from City University in Bellevue Washington, a Bachelor of Science in education and a Masters degree in education at Bemidji State University in Minnesota. He attended Minnesota State University, Moorhead where he earned his administrator's credentials.
Mr. Hadrava has been married for 25 years to his wife, Tangela. He has two children, Amelia and Grant who are both serving in the United States Air Force. In his leisure time, Clyde enjoys fishing, hunting, hiking and the outdoors in general. He and Tangela also enjoy traveling and seeing new places.
"I am excited about the opportunities for new experiences that being part of the DoDEA team can offer me," said Hadrava.
Photo Gallery
About Fort Campbell, KY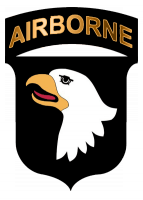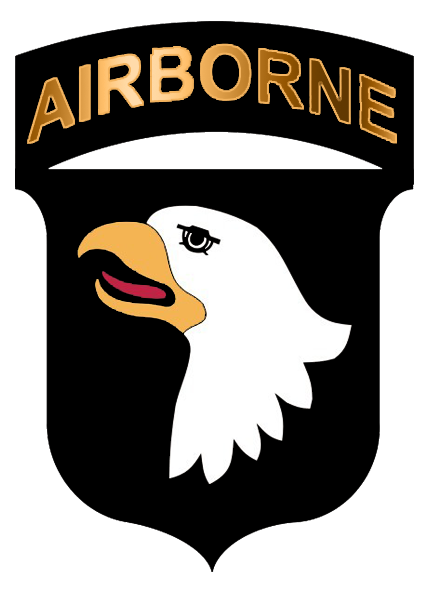 Fort Campbell is located in southwestern Kentucky and north-central Tennessee in portions of four counties: Montgomery and Stewart counties in Tennessee, and Christian and Trigg Counties in Kentucky. The installation is approximately eight miles north of Clarksville, Tennessee, and seventeen miles south of Hopkinsville, Kentucky. Of the 105,303 total acres of land occupied by the Forces Command installation, approximately two-thirds are in Tennessee and the remainder in Kentucky.
The primary mission of Fort Campbell is to support, train, and prepare the 101st Airborne Division for combat readiness. Fort Campbell is organized as a combined headquarters of division, staff, and post elements, and sanctions a number of operational, training, and support missions. The primary peacetime mission of Fort Campbell is to support, train, and prepare the 101st Airborne Division for combat readiness. This mission includes supporting the U.S. Army Reserves and the National Guard. Fort Campbell has been the home of the 101st Airborne since 1956.