Philadelphia, PA – Terrence Holt, Austin Peay State University's record-setting all-purpose back, has been named to the College Sporting News Sweet 63 Football Championship Subdivision All-America team.
It is the second straight year the College Sporting News has recognized Holt as a first-team all-purpose back. The CSN All-America team differs from all other honor squads in that it is designed like an actual team that could take the field and play in an actual game. It has everything from quarterbacks, running backs, receivers and a full defense to a complete special teams unit that includes a long snapper.
Holt recently was named an elite Kick Return by the College Football Performance Awards. Back in November, Holt was named first-team All-Ohio Valley Conference return specialist. The senior also earned second-team All-OVC at running back.
The Nashville native owns multiple NCAA records. Entering the 2010 season, he was the only player in NCAA history to record a trio of 1,000-yard kickoff return seasons. He finished his final season with 1,100 yards, including a 95-yard kickoff return for a score against UT Martin-it was his fourth career kickoff return for a TD and sixth overall special teams score (he also had two punt returns for TDs).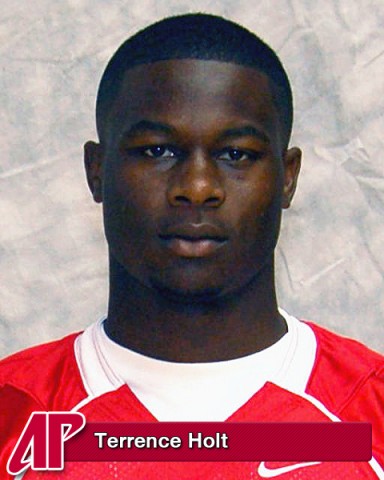 A 2009 All-America who was named to multiple 2010 preseason teams, Holt owns the NCAA record for career kickoff return yards (4,683) and combined kickoff + punt return yards (5,230) along with 191 career kickoff returns and combined kickoff + punt returns (241). He also had an OVC record of 7,512 career all-purpose yards, including 2,049 this season-his 186.27 yards per game ranking third nationally.
In fact, as a running back, Holt finished with 793 yards (5.4 ypc) and eight TDs, including a trio of 100-yard rushing performances. Despite not serving as No. 1 tailback until the final three games of his senior season, Holt ended his career ninth on APSU's all-time rushing list with 1939 yards, including 23 touchdowns. Those 23 TDs and his 174 points rank fourth all-time in APSU history.