Clarksville, TN – The weekly Clarksville Parks and Recreation Department Recreation Report provides Clarksvillians with a glimpse at the activities and events that are available from the Parks and Recreation Department for them to enjoy together as a family.
This weeks highlights include:
Stroller Time
Self-Defense Class to be Offered
Coaches Needed
Zumba is BACK!
Spring Eggstravaganza!
Pitch, Hit, and Run
Stroller Time

Calling all parents and children! Join us from 8:00am to 9:00am every Tuesday morning at the Clarksville Greenway for "Stroller Time." This brand new free program allows for interactions while exercising in a beautiful environment.
Stroller Time participants will meet at the Pollard Road trailhead, located at 1101 Pollard Road, for five weeks, beginning April 19th.
Self-Defense Class to be Offered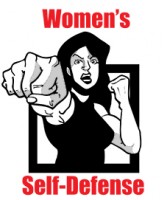 The Burt-Cobb Community Center will host a self-defense class for women who are looking to learn more about protecting and defending themselves. The class will be from 5:30pm-7:00pm Wednesday, April 20th, and is free, but registration and a Community Center ID card is required to attend. Community Center ID cards only cost $5.00 for an entire year!
Come by the Parks & Recreation main office on Public Square or the Burt-Cobb Community Center to purchase a Community Center ID card and to register for the class. Hurry in today, class sizes are limited to 15 participants.
Coaches Needed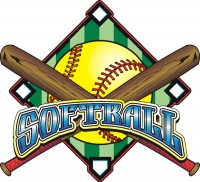 The Clarksville Parks and Recreation Department's youth recreation baseball, softball, and T-ball leagues are in need of volunteer coaches for teams during the upcoming summer season. Teams are made up of children ages 3 to 12. Beginning April 25th, teams will practice twice per week.
Once the season begins on June 6th, teams will continue to meet twice a week; once for practice and once for games. All games are played at Heritage Park. It is important to fill these volunteer coaching spots in order to allow the children registered in the league the opportunity to play in each game. If you are interested, please contact the Parks & Recreation main office at 931-645-7476.
Zumba is BACK!
The Crow Community Center, located at 211 Richview Road, has started its six-week Zumba session last Friday. Classes are held from 5:30pm to 6:30pm on Wednesdays and 5:00pm to 6:00pm on Fridays.
Cost is $3.00 per class.
Spring Eggstravaganza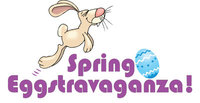 Hop on over to the Heritage Park Baseball Fields for the 2011 Spring Eggstravaganza!
Join us from 2:00pm to 5:00pmpm Saturday, April 23rd, for games, face painting, a three-legged race, an egg-on-a-spoon race, bunny hop race, and the hunting of more than 30,000 eggs. All races will be held from 3:15pm to 3:45pm at the larger field for ages 12 and under. Kids can even pay a visit to the Easter Bunny himself!
Pitch, Hit, and Run
You may register your child now at any of our three community centers or the Parks & Recreation main office.  Registrations will also be accepted the day of the event.  This event will be held at Heritage Park Softball Fields on April 23rd at 10:00am.
This is the official skills competition of Major League Baseball and is comprised of 3 parts: The "Pitch" contest allows youth to attempt to throw strikes like MLB pitchers by pitching to hit the MLB Strike Zone.  The "Hit" contest is a chance for competitors to take a swing from home plate and be judged on distance and accuracy just like in MLB.  After pitching and hitting, comes the "Run" portion of the competition.  Competitors start at 2nd base and test their speed running into home plate.
The competition is open to baseball enthusiasts ages 7-14. Participants will have the opportunity to advance through four levels of competition with the final round ending at the National Finals at the 2011 MLB All Star Game.
About Parks and Recreation
The Clarksville Parks and Rec Report and Parks Department press releases is written by Candice Tillman,  the Supervisor of Marketing & Public Relations for the City of Clarksville Department of Parks & Recreation.

Web Site: http://www.cityofclarksville.com/parks%26rec/
Email:
Sections
Arts and Leisure
Topics
Burt-Cobb Community Center, Clarksville Greenway, Clarksville Parks & Recreation Department, Crow Community Center, Easter Bunny, Face Painting, Heritage Park, Heritage Park Baseball Fields, Heritage Park Softball Fields, Major League Baseball, Parks and Recreation Report, Pitch Hit and Run, Pollard Road, Public Square, Richview Road, Self Defense Class, Spring Eggstravaganza, Stroller Time, Youth Baseball Leagues, Youth Softball Leagues, Youth T-Ball League, Zumba