APSU Track and Field

Nashville, TN – Distance and throwing events highlighted Austin Peay State University women's track and field team's efforts at the Vanderbilt Invitational, Friday and Saturday.
"We had a good weekend," head coach Doug Molnar said. "We went out with a business-like fashion and we took care of what we wanted to do. We tried to pick and choose our races; we didn't run the relays and tried to focus on some individual events. In two weeks, we want to have the best seeding times as possible."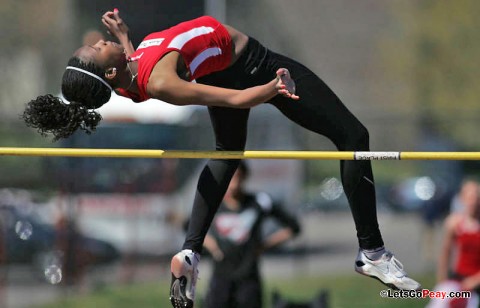 The Lady Govs not only gained a number of personal-bests on the track, but also saw a much-anticipated improvement in the field events. With a young distance group, Molnar sees a lot of potential on the verge of breaking out.
Four Lady Govs, led by freshman Xiamar Richards (2:21.89), had personal-best times in the 800-meter run. Freshmen Kendra Kirksey (2:25.65) and Kayla Satterly (2:38.18) also showed great improvement. In the 3000-meter run, senior Janelle Avery (10:45.64) became the first Lady Govs runner to break the 11-minute mark this season.
The field events also were key in a strong Lady Govs effort. Courtney Jordan had a school-record 35.97m hammer throw, while also setting personal bests in the discus (37.61m) and the javelin (37.05m). Nicole Jamen, meanwhile, had a personal-best 40.75m throw in the shot put.
"Our throwers have come a long way," Molnar said. "There's no secret formula for getting better. It's hard work and Courtney has put a lot in over the outdoor season. Now it's starting to pay off for her."
While the sprinters were without senior Chiamaka Obi, who was sidelined with muscle tightness prior to the 200-meter dash, Austin Peay picked up three personal bests during the race. Cenitra Hudson (22.54) paced the Lady Govs in 13th, while Alyx Pinkston finished 18th. Jasmine Moody (26.11) and Candace Cullors (26.20) also had personal-best times.
"I'm really proud of our 200-meter group," Molnar said. "We've also had a number of personal records set from our distance group in the past few weeks. That's very exciting because it means we're getting better week-to-week."