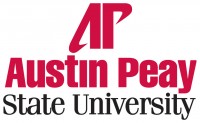 Clarksville, TN – After having a successful inaugural event in 2010, the Mickey Fisher Memorial Golf Tournament will return this summer to raise money for scholarships.
The Mickey Fisher Memorial Golf Tournament will be held Saturday, July 9th at Cole Park at Fort Campbell, KY. The entry fee of $400.00 includes dinner, auction and scholarship presentation at 6:00pm, Friday, July 8th at the Bud Barn off Exit 19 on Interstate 24 and lunch from 12:00noon-1:00pm, Saturday at Cole Park.
The scramble will consist of four-person teams. Each team may include any combination of men, women, sons or daughters. Prizes will be awarded.
Non-golfers are invited to attend the dinner. Tickets are $15.00 for individual and $25.00 for couples.
The Fisher golf tourney is an endowment to benefit dependents of wounded or fallen soldiers at Fort Campbell, KY, with scholarships to attend APSU. In fact, the first scholarship will be awarded to the selected beneficiary at the dinner July 8th.
Fisher, a Clarksville native, taught in the Fort Campbell Independent School System for 33 years as a teacher and coach. As a student at Clarksville High School, he participated on both the basketball and golf teams. He added to his sports legacy on the APSU Governors basketball court.
He died at the end of the summer in 2009, only weeks after retiring.
For more information about the Mickey Fisher Memorial Golf Tournament, call the APSU Office of Advancement, 931-221-7127, or Ed Sneed Jr., tournament chair, 931-905-0050.
Sections
Events
Topics
APSU, APSU Men's Basketball, APSU Office of Advancement, Austin Peay State University, Bud Barn, Clarksville High School, Cole Park, Fort Campbell KY, Golf Scramble, Golf Tournament, Mickey Fisher Memorial Golf Tournament, scholarships