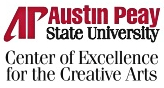 Clarksville, TN – Up in the foothills of East Tennessee's Smoky Mountains, a few old timers still tell folk stories of spirits and curses. The fog that hangs low over their porches and sloping front yards lends a mystical quality to their words. It's as if these men and women live in the secluded last bastion of a magical world, untouched by the modern influence of science.
But the novelist Amy Greene doesn't see anything unusual in these communities.
For her, that area is home and the beliefs of her neighbors and family area simply a way of life.
"I've always seen Appalachia as a magical place," she said in a 2010 interview with Amazon.com. "I grew up hearing stories of haunts and fortunetellers and curses."
Those influences are clearly present in Greene's debut novel, "Bloodroot" – a family epic centered on the mysterious, and possibly cursed, character of Myra Lamb.  At 7:00pm on July 13th, Greene will visit Austin Peay State University's Morgan University Center to share a bit of Appalachia's mystique during a free reading and book signing.
The event, sponsored by Humanities Tennessee and The APSU Center of Excellence for the Creative Arts, is part of the Tennessee Young Writers Workshop. About 40 students, ranging in age from seventh graders to seniors in high school, have traveled from across the state to study the craft of creative writing during the weeklong workshop. The young participants live on campus, get time to write, share their work at events such as open mike nights and receive advice from professional writers.
The highlight of the week will be on July 13th, when the students get the opportunity to meet and hear a reading by a writer of Greene's caliber. Wally Lamb, acclaimed author of "She's Come Undone," said Greene's work "has everything I savor in fiction: flawed but sympathetic characters, a narrative as unpredictable as it is engaging, and a setting rendered with such a vivid palette of local color and detail that you'd swear you were there."
The reading is also free and open to the public. For more information, contact the APSU Center of Excellence for the Creative Arts at 931.221.7876.
Sections
Arts and Leisure
Topics
Amazon.com, Amy Greene, APSU, APSU Center of Excellence for the Creative Arts, APSU Morgan University Center, Austin Peay State University, Bloodroot, Book Reading, book signing, East Tennessee, Humanities Tennessee, Smoky Mountains